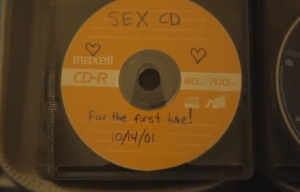 Here's a word of advice to all you twelve  year olds dreaming of one day losing your v-card in as special, magical way as possible: If you make a mix CD (or whatever it is you put together these days.) full of songs you'd like to get it on to one day, I have some advice:
DESTROY IT. DESTROY IT NOW.
In fact, go back to working on your Bar-Mitzvah speech, and forget about the whole thing altogether. Whatever playlist you come up with will inevitably be out dated by the time your first schtupp actually occurs. Don't believe us? Watch the latest video from Danny Jolles and Chess Club Comedy.
What do you think?