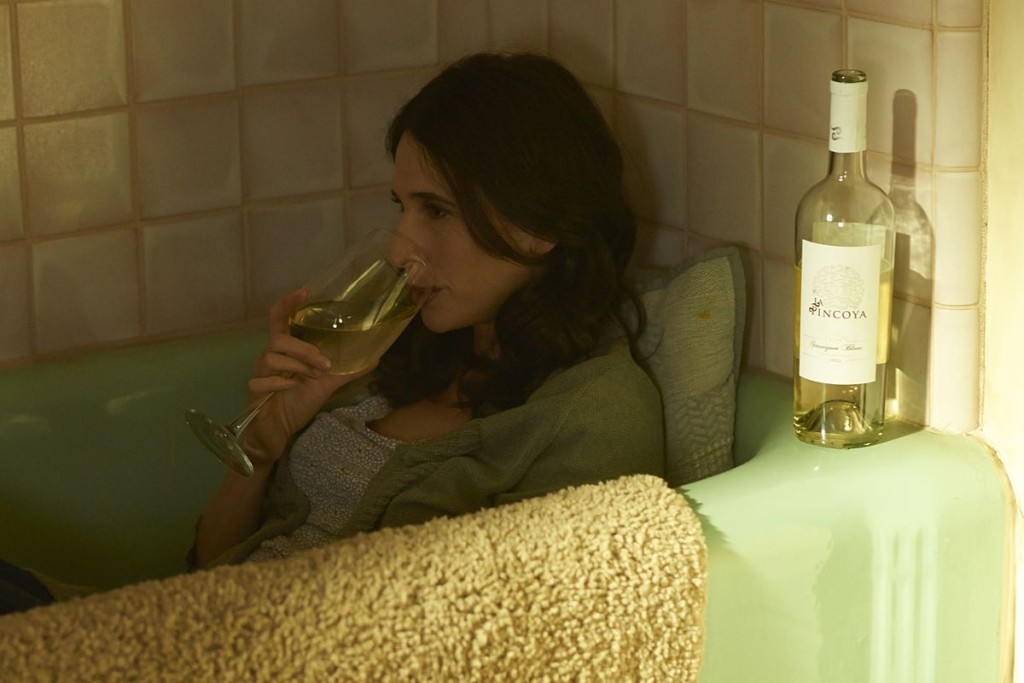 Somewhat appropriately, the pilot episode of Casual, Hulu's dark comedy starring Michaela Watkins (formerly of SNL, more recently of Enlightened, New Girl and The New Adventures of Old Christine) starts off on a dark note—a solemn, church scene in which something goes awfully wrong. I'm not going to say what happens, but I will tell you that it's uncomfortably reminiscent of the opening moments of the 2007 pilot episode of Californication, a bit of a cold shower given Casual's obvious intent to push boundaries. In the first episode alone, there are jokes about suicide, PTSD, anti-depressants—not to mention a character who dreams about fucking his father. No doubt this series was described as "edgy" in the pitch room.
I'm not going to lie to you—Casual is uneven. The tone is muddled, it seems oh-so desperate to be relevant, (paleo diet and uber jokes, anyone?), and even after three episodes, it's unclear what's at stake in the first season, other than whether Watkins' character Valerie will get to purchase the house she…well…wants to purchase.
That being said, if you're not watching Casual, you're missing out on one of the most comically delicate performances in recent memory. Watkins is a revelation as a woman who has made a "long chain of self-destructive choices that led to the dissolution of a loveless marriage." Not unlike Lisa Kudrow's Valerie Cherish in HBO's The Comeback, Watkins' Valerie is out to defy the trappings of identity that our culture imposes on "women of a certain age." Valerie isn't going to hike Runyon and have a hoot brunching with Amy Schumer and her "unfuckable" friends. Sheepish yet resolute, her performance communicates a dark, withering pathos than eludes most characters who we are accustomed to watch poking fun at the patriarchy. Watkins might not spawn as many thought-pieces on Vulture as many of her sisters-at-arms, but her comic powers shouldn't be underestimated.
"Here you are, aging naturally and embracing it. It's so refreshing," a younger female character remarks to Valerie. Barely moving—maybe an unusually timed exhale and blink—Watkins takes that comment in and somehow manages to plumb it for as much hurt as she does humor.
What do you think?