by Brian Abrams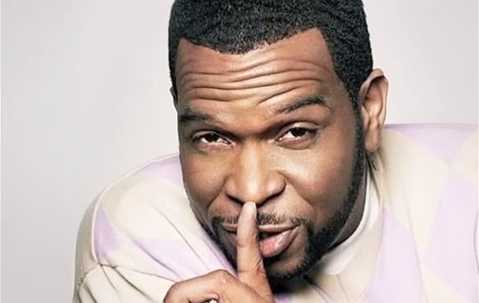 What happens when a hip-hop svengali notorious for his sexual exploits and raunchy musical stylings finally ties the knot? Well, if you're Luther "Uncle Luke" Campbell, the 2 Live Crew ringleader responsible for such classics as "Me So Horny" and "Pop That Pussy," not much. Campbell married lawyer Kristen Thompson in Dallas last year. According to the rapper, who still owns the nearly defunct Luke Entertainment Group: "The lifestyle is the same. I'm about money and business first." In fact, the wedding served as the centerpiece of Campbell's VH1 reality show, Luke's Parental Advisory—what else would you expect from a self-titled "Business Rapper" with a flair for showmanship? Still, it seems Uncle Luke has turned down the volume in at least one sector of his life—the part that includes the ladies.
"When I was a single guy, I did what single guys do," says Campbell, reminiscing about naked parties in his hotel room and his risque hits, which he says tap into Joe Blow's unrealized fantasies. First, he teaches men how to express themselves: After he watched Full Metal Jacket, Campbell found that he dug that "Asian girl who said, 'Me so horny.'" While some dudes might balk at using the h-word, Campbell says, "Horny is just a regular word. People think, 'I'm so horny right now,' and I just say, well, 'Me so horny.'"
Campbell's songs also help guys cut through the games: "One time I was like, 'Hey! I wanna do a song called "We Want Some Pussy."' We wrote that song because the average guy is thinking that in the club. They're scared to ask girls for sex, so I just do a chant song where they say it back." Translation: Uncle Luke asks the ladies so you don't have to. The same goes for how you want it in the bedroom. "How do you like to have sex with a girl?" Campbell asks. "Face down, ass up. OK, I'm gonna do a song called 'Face Down, Ass Up,'" he explains. Here's hoping old Luke Skyywalker serenades his wife a bit more sweetly when he's got that lovin' feeling.
Well, at least it seems serious this time for Campbell—who, despite having his share of kids, has never been married before. "I married somebody cool who appreciates my lifestyle and was not out to change me," Campbell says. "The dancers and shit—I don't let that get me crazy," he adds.
Well, that's too bad, because now that he's got the ball and gold chain firmly clamped to his ankle, Campbell admits that he's missed out on a certain brand of lady. "I never really did a Jewish girl," Campbell says.
At least, not to his knowledge: "I'm pretty sure Jewish girls and guys are horny, too, though. All my music was universal. I've never been with a Jewish girl. I never asked, 'What's your religion?' right before we had sex. 'Oh, you're a Jewish girl, OK. Are you a JAP or are you just a regular Jewish girl? Are you Baptist or are you Christian?'" he says. Understandable. Who wants to discuss religious matters when you're staring at an ass and the back of a head?
What do you think?