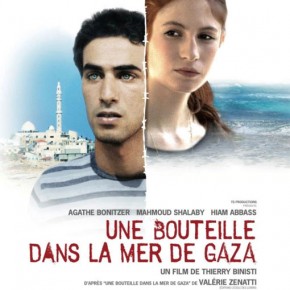 Hard as it may be to believe, life can and will go on after all this election craziness (hopefully) dies down in the coming days. For those of you in New York City, what better way to take your mind off long polling lines and apocalyptic campaign ads than a night out with Heeb?
Join us on Saturday, Nov. 10th, for a special screening of A Bottle In The Gaza Sea. Based on the award winning novel by Valérie Zenatti, A Bottle In The Gaza Sea is the story of Tal, a 17 year old French girl living in Jerusalem, and Naïm, a 20 year old Gazan. After Naïm finds a message in a bottle off the coast of Gaza, he and Tal begin a strange, strained, relationship buffeted by politics, geography, and family.
Following the film, there will be an exclusive Q&A session with Journalist Catrin Ormestad, who has been the Gaza correspondent for both Ha'aretz and The Economist.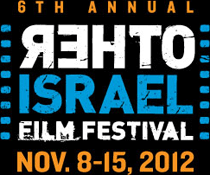 A Bottle In The Gaza Sea is presented as part of the Sixth Annual Other Israel Film Festival, which uses film to:
 …foster social awareness and cultural understanding. The Festival presents dramatic and documentary films, as well as engaging panels about history, culture, and identity on the topic of minority populations in Israel with a focus on Arab citizens of Israel/Palestinian Citizen's of Israel, who make up twenty percent of Israel's population…
So, join us for some quality cinema, fascinating conversation, and mind-expanding culture (Something we've all been sorely without this election season).
Here're the specifics:
What: A Bottle In The Gaza Sea, co-presented by Heeb Magazine, and SAJ-The Society for the Advancement of Judaism
When: Saturday, Nov. 10th, 7pm.
Where: The JCC in Manhattan (334 Amsterdam Avenue, New York, NY)
How much: $9 (JCC member), $13 (Non-Member)
See you there!
What do you think?