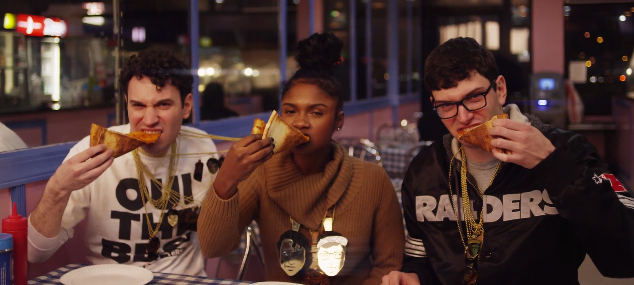 Fuck Chinese food and a movie – You wanna celebrate Christmas, you show some respect to the man who started it all. And when I say "respect," what I mean is "wear his giant, sparkly, face on a chain around your neck."
At least, that's how hip-hop duo ItsTheReal – AKA brothers Eric and Jeff Rosenthal – do things in "Jews For Jesus Piece" – their ode to dangling JC's bejeweled punim across their chests (right next to their own, equally ostentatious, mugs). You can download the song for free (a Christmas miracle!), or wait to grab it on their upcoming mixtape, which should drop sometime next year.
Jews for Jesus? Bad.
Jews for Jesus Piece? Very, very good.
What do you think?