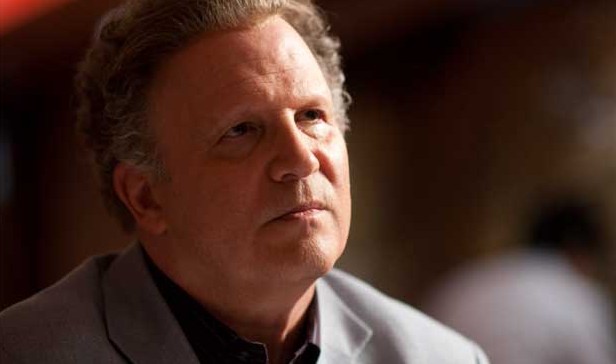 Sarah Deming of Michigan was hoping that Nicholas Winding Refn's Drive, starring Ryan Gosling, would be a fast-paced idiot-fest a la The Fast and the Furious when she saw it based solely on the trailer. Unfortunately for her, it happens to be a multi-layered thriller that takes a little bit of thought (though honestly, not too much) on the part of the viewer to enjoy. Deming was displeased, so she did what any red blooded American would do in a similar situation; she sued the studio that released the film in hopes of getting her ticket refunded.
That's a great and ridiculous story to run with from the start, but there's more. The Hollywood Reporter reports:
"Drive bore very little similarity to a chase, or race action film… having very little driving in the motion picture," the suit continues. "Drive was a motion picture that substantially contained extreme gratuitous defamatory dehumanizing racism directed against members of the Jewish faith, and thereby promoted criminal violence against members of the Jewish faith."
Whoa whoa whoa. Let's back it up a bit, Sarah. Gratuitous? Defamatory? Dehumanizing?! In the same sentence?!
To bring you all up to speed, Drive tells the story of a nameless driver, Gosling, who finds himself accidentally embroiled in a mob deal gone awry. Albert Brooks (author of Heeb's best book of 5771) is Bernie, the brains, and Ron Perlman is Nino, the beef, in this little enterprise. And yes, they are very much Jewish. I won't tell you if violence befalls them, but I can tell you that violence befalls everyone in Drive.
This claim of anti-semitism is completely bogus, a last-ditch effort to make sense of Deming's foolish claim that she was mislead into seeing a decent film. If we had to file suit every time we saw "extreme gratuitous defamatory dehumanizing racism directed against members of the Jewish faith" we'd have no Schindler's List, no Life is Beautiful, no History of the World: Part I. What a world!
Oh, and here's the trailer that led to a woman seeing a movie that wasn't like The Fast and the Furious but might lead to criminal violence against Jews, or something.

What do you think?