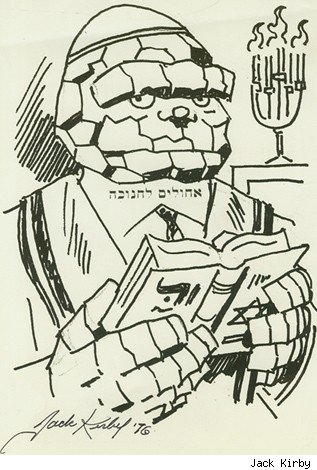 For the past few months, I've been living in fear that The Thing in the new Fantastic Four movie wouldn't be Jewish. He's my all-time favorite hero – sensitive, loyal, hates his body – it's like Stan Lee knows me. For a while there was mounting evidence that he wasn't Jewish – he's played by Billy Fucking Elliot, and Denny's Thing Burger is so far away from Kosher that no one's even asking what's in the 'punch-packing Thing sauce.' I was happy to see Michael B. Jordan cast as Johnny Storm, he's so good I'd watch him play Sarah Palin in Game Change 2: Trump Card, but I gotta root root root for my own race, and I was worried Ben Grimm's heritage would be whitewashed or ignored.
I got word from NYMag's Abraham Riesman late Wednesday night that everything was going to be okay. There's a lingering shot of a Menorah in Ben Grimm's childhood home, and that suits me just fine. He's not from Brooklyn, which sucks, but there's also no forced Yiddish, no Superman-falling-to-earth-in-a-Christ pose moment where he parts a sea of cosmic rays, and I'm just fine with that.
And the thing is, The Thing isn't even a practicing Jew, which I really enjoy. If he answered his Mom's email about High Holidays plans like I still haven't, I wouldn't be able to relate. Critical reception to the new movie has not been kind. But why would I complain about the movie when I'm a writer myself with all the powers bestowed to me by a registered version of Final Draft?
Here's what I was hoping to see: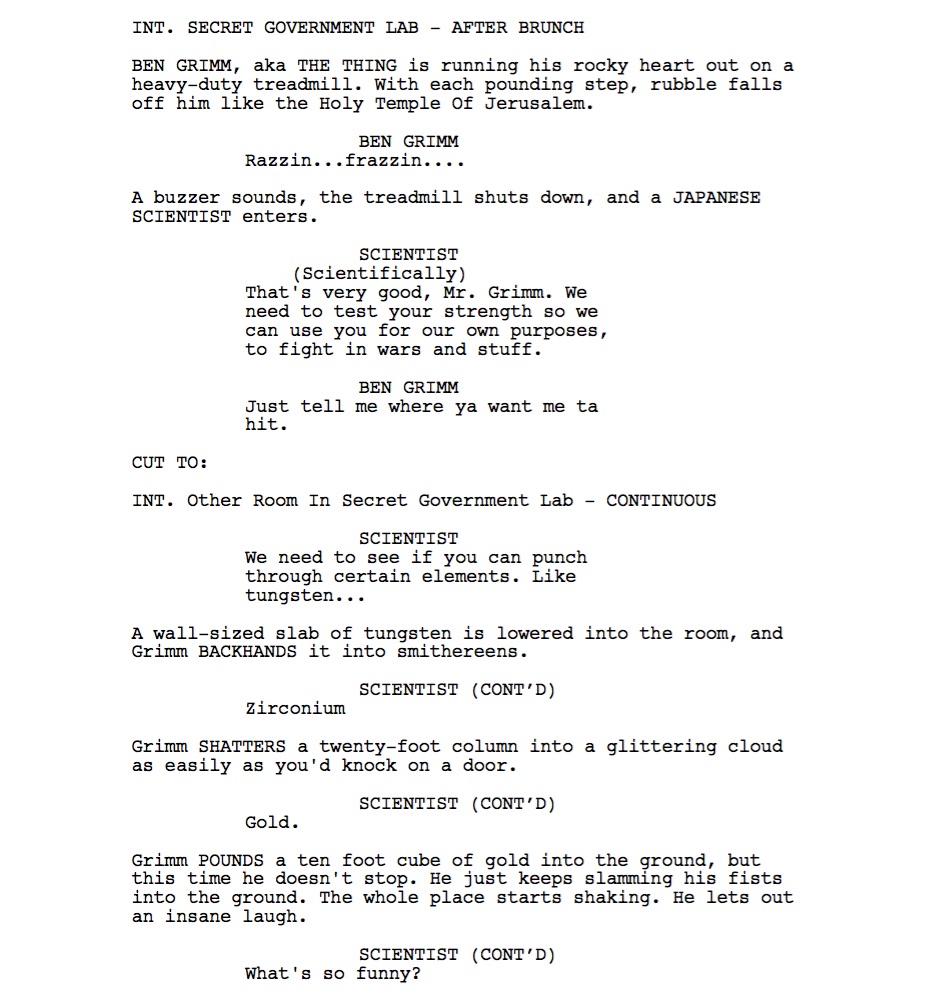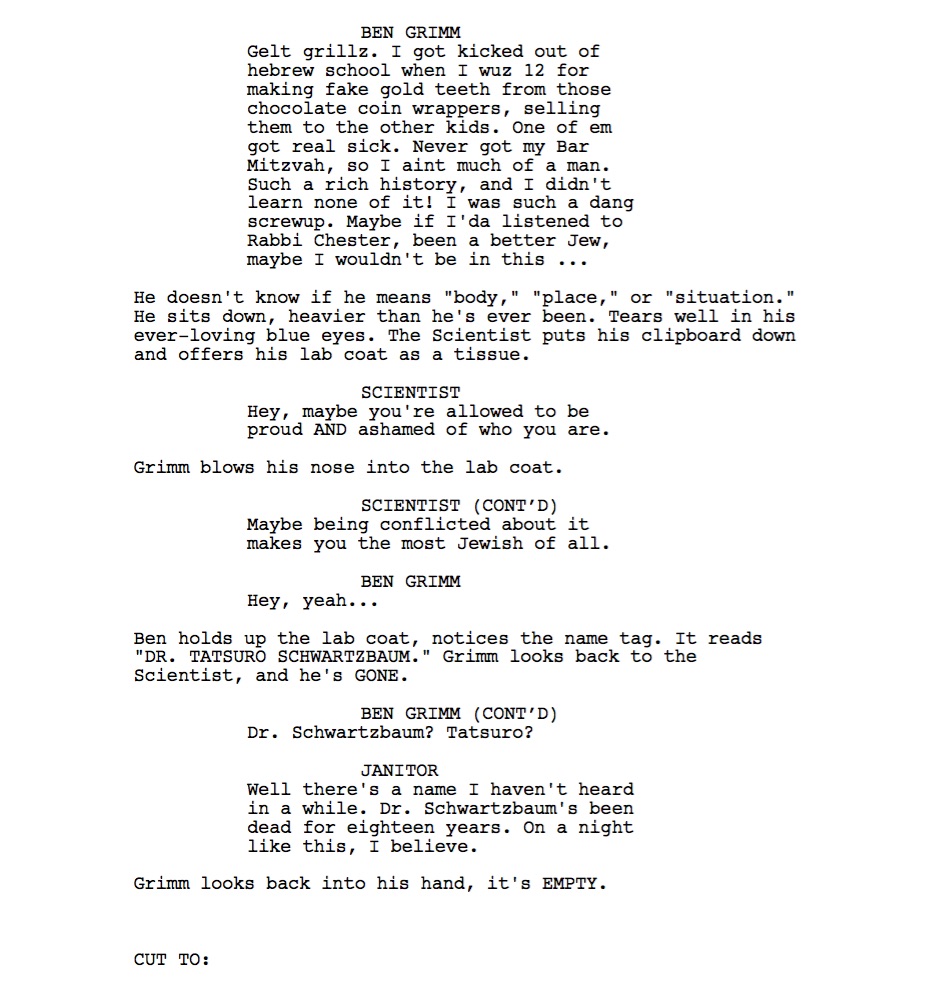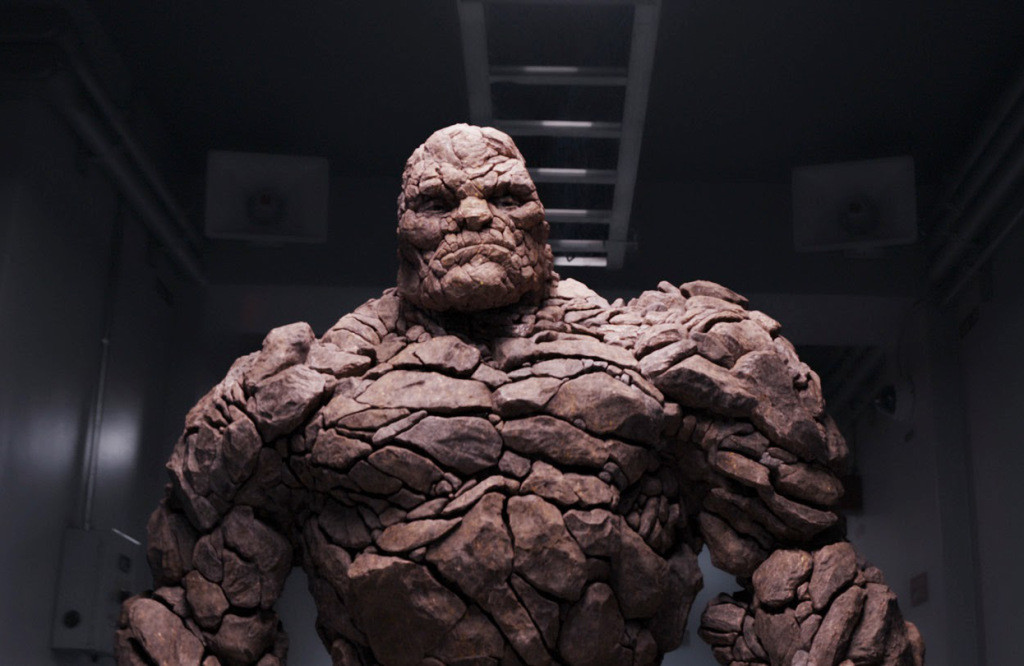 What do you think?