If you haven't heard, Ol' Jew Eyes is releasing a tribute to Ol' Blue Eyes entitled Shadows in the Night this February. In honor of this menschy mashup, Friar's Club regular, and one of our favorite illustrators, Drew Friedman announced this limited-edition "Bob Dylan as Sinatra" print today. It warms our heart-cockles to debut his work right here in Heeb. 
Presenting Drew Friedman's "Bob Dylan as Sinatra":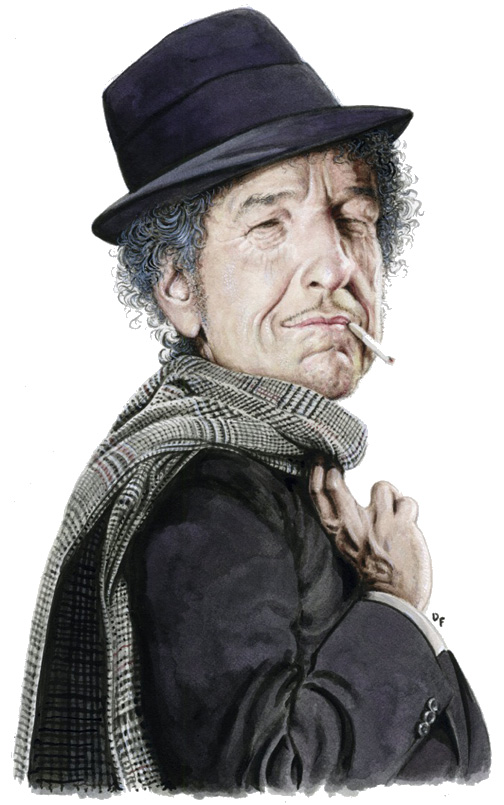 This isn't Friedman's first time drawing Dylan, having illustrated the Jewish troubadour ("Jewbadour") on the auspicious occasion of his 70th birthday. And, he's artistically acquainted with the Chairman of the Board, as well: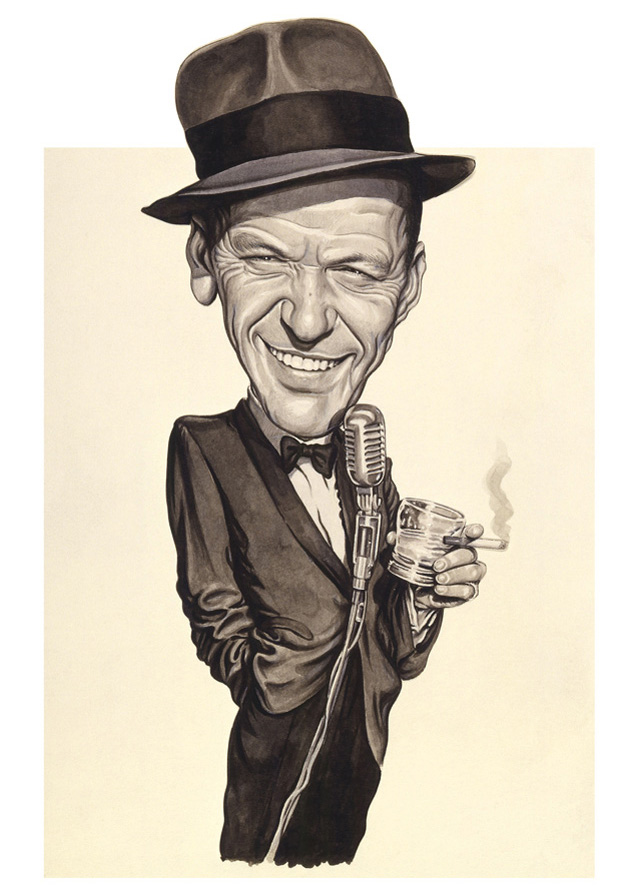 For his Bob/Frank crossover piece, though, Friedman explained to Heeb:
Everyone has covered Bob Dylan songs. But if you Google Frank Sinatra sings Dylan, the search results are backwards: it's all Dylan singing Frank. Don't assume for a second that Dylan's being ironic or kitschy. In his autobiography, Dylan wrote that Sinatra's recording of "Ebb Tide" had "never failed to fill me with awe." And by invitation of the guest of honor, Dylan performed at Sinatra's 80th birthday party in 1995. So this is real love.
So if you are looking for that last-minute holiday gift for fans of both the ultimate crooner & anti-crooner, this limited edition, hand-numbered print – signed and titled by the artist himself – is available for pre-order now on Friedman's site.
*****
For more Friedman, check out his Heroes of the Comics: Portraits of the Legends of Comic Books in our Holiday Gift Guide, and our interview between Drew and fellow cartoonist Eli Valley. 
What do you think?