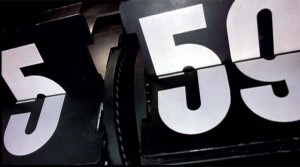 On the Groundhog Day DVD commentary, writer/director Harold Ramis approximated that Bill Murray's weatherman spent a decade in Punxsutawney purgatory, and, a couple of months back, along came a blogger who tediously examined the 1992 comedy to find out just how much time was served by the snarky meteorologist. Seriously, we're talking charts and graphs here.
Blogger's verdict? Eight years, eight months, and 16 days, a calculation that not only challenges the auteur's estimate at the outset, but one that has made its rounds on the Net.
In an email Ramis sent to me this afternoon, he refutes the blogger as well as himself: "I think the 10-year estimate is too short. It takes at least 10 years to get good at anything, and, alloting for the down time and misguided years he spent, it had to be more like 30 or 40 years… People have way too much time on their hands. They could be learning to play the piano or speak French or sculpt ice …"
What do you think?