The first time we reviewed God's of Fire's Hanukkah Gone Metal, we were…erm… less than kind.
Well, maybe we've mellowed with age, or maybe the state of the Hanukkah novelty album has gotten so bad that we simply have no choice but to look back at Hanukkah Gone Metal with a tinge of rose-colored nostalgia. Probably a little of both. Whatever the reason, we gave it another shot, and you know what? Not half bad, after all!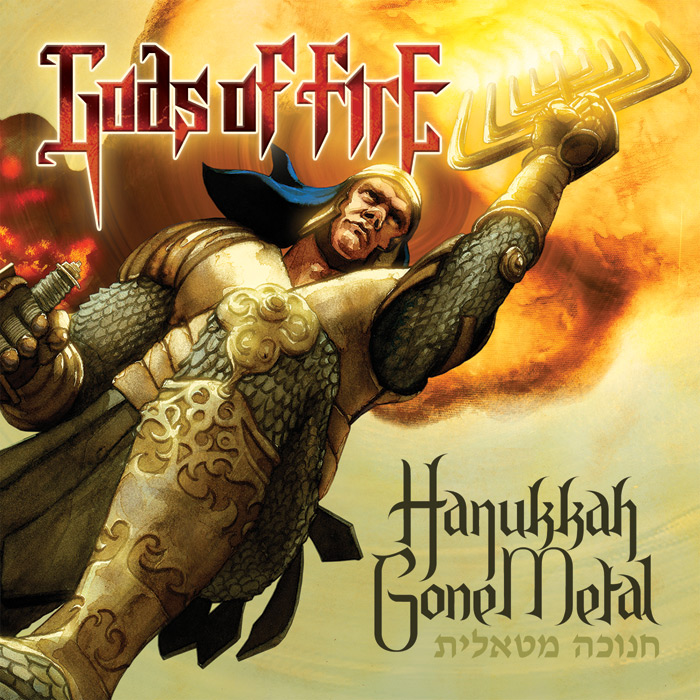 Look, it's not for everyone. But, for that certain breed of metal-head who misses the days when "Ross-The-Boss" Friedman helped Manowar reign supreme…well, they're not gonna be listening to the Maccabeats, are they? So strap on that loin cloth and polish up that leather vest – This Hanukkah, shredding's not just for potato latkes.
What do you think?