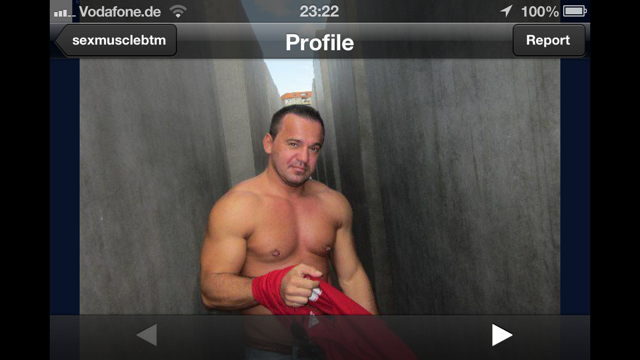 There are many ways to remember the unmitigated horror of the Holocaust. Education is important; We have a responsibility to ensure every child knows the atrocities that were committed and understands they must never be allowed to occur again. Sharing the tales of survivors is also important, especially when many of them won't be with us for much longer. The existence of Holocaust memorials like Yad Va'shem in Israel and the Berlin Holocaust memorial help do both of these things with solemn dignity and introspective reverence. Naturally, the gays had to come in and make it sexy.
Behold the wonder that is Totem and Taboo: Grindr Remembers, a blog that collects photos of Grindr users posing seductively at the Berlin Holocaust memorial. Grindr, for those who don't know, is a gay hookup app – basically G(ay)PS. By creating a Grindr profile, you show up in a grid of all the horny homos within your immediate area. You can order food at a restaurant, log on to Grindr, find a guy 200 feet away, have a quickie in the bathroom, and be back before your meal arrives. ("The Internet, making it easier for gay guys to have meaningless sex since 1869.")
On your Grindr profile you have an image to show yourself off to all the randy dudes around you. Most guys go with the classic "headless torso", but some will actually show off their faces. The men who've wound up on Totem and Taboo take it one step farther, showing off not only their sculpted bodies, but also their dedication to Holocaust remembrance. Most of the photos, in and of themselves, aren't so terrible – just dudes looking pensive or wistful leaning against the grey slabs of the memorial…but then there's this: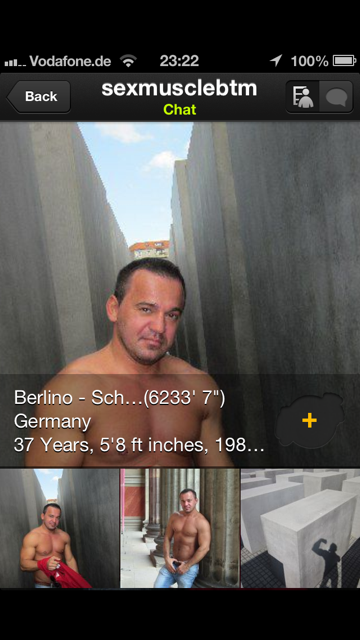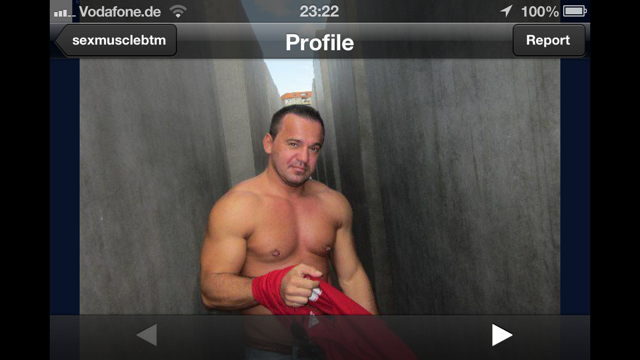 What is the thought process here? "You know, this memorial is really moving. So moving, in fact, that I'm gonna take my shirt off and flex my muscles so someone will see how deep/jacked I am, and want to lick my balls." (Who, by the way, is taking these photos? Didn't they say something?) Is this guy some sort of photo-bomb specialist who goes around taking his shirt off at sad places? Does he have more Grindr photos of him shirtless in a cancer ward? Flexing his pecs at Auschwitz?
Despite these dudes' incredibly bad judgement, doesn't this sort of feel like the ultimate "Fuck You" to the Nazis? Not only is there a Holocaust memorial commemorating atrocities against Jews, Gypsies and yes, homosexuals, but it's helping some 21-year-old Jewish bottom boy get DP'd (Google it…but, not at work) by two burly Germans.
Vengeance!
What do you think?