Hey look! Here's actual white supremacist Richard Spencer. You know, the guy who lead a crowd in chants of "heil victory" the other month. The guy who thinks America should be a white ethnostate. The guy who called for a "peaceful ethnic cleansing."
You know, this guy.
What a dick.
Anyway, Richard was in Washington DC this weekend, celebrating the inauguration of President Trump (shocker, right?). There, he deigned to give an on-the-street interview about a very stupid, racist meme, without realizing he was about to become one, himself.
BAM.
Here, watch it again.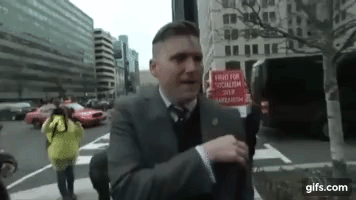 Okay, one more time?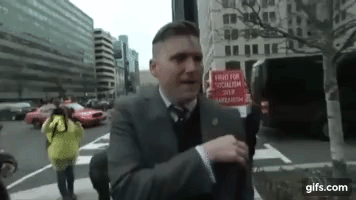 Okay, this is the last one, I promise.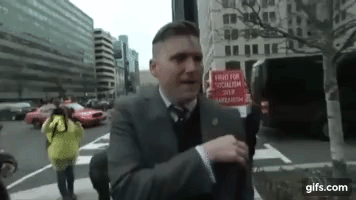 Just kidding. Here it is…in the air tonight.
I made one of those Richard Spencer videos. pic.twitter.com/ToudvGAPhW

— don (@donswaynos) January 21, 2017
You're welcome!
What do you think?