For those who've read George R.R. Martin's epic "A Song Of Ice And Fire" fantasy series, one of the most fun (or most frustrating) parts of watching HBO's "Game Of Thrones" adaptation has been seeing how faithfully (or not) the show has cleaved to the source material,   both in terms of plot as well as how it manifests of Martin's much-loved characters and locales. It's that latter point that allegedly brings GoT production scouts to the Timna valley in the south of Israel, about 19 miles north of the port city of Eilat.
According to Game Of Thrones news site Winter Is Coming, citing an Israeli news report:
"…recently representatives from the show have been visiting Timna Park, located near the city of Eilat in Israel, with an eye for this year's filming. HBO's scouts are apparently interested in the red stone formations and mountains of the valley and its desert setting."
The report goes on to speculate that the valley, known for red rock formations with names like "The Mushroom" and "Solomon's Pillars" is likely being considered as a filming locale for the kingdom of Dorne, which will be featured heavily in the upcoming season of HBO's capstone series.
Dorne, you may recall, was home to fan-favorite character Oberyn Martel – the badass with the vaguely latin accent whose head esploded like a melon in the penultimate episode of S.4.
Remember?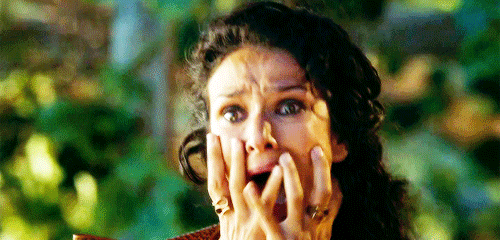 No final decision has been made on whether the show will ultimately shoot in Israel – they're allegedly in the running against other desert sites in nearby Jordan. Still, given Israel's booming film and TV industry, and the fact that (as Gary Oldman so thoughtfully reminded us) Jews run Hollywood, the Timna valley is probably a safe bet.
What do you think?