Anyone bored by the culture's current crop of coming-of-age stories and romantic comedy DVDs should consider graphic novels for their gift-giving needs. Comics aren't just for dorks anymore. Even hot chicks read 'em on the subway.
Here are Heeb comics editor Jeff Newelt's suggestions for the second half of Hannukah. (Note: we purposely did not repeat any of the items from Heeb's Best Comics of 5769 list, all of which would make fine gifts as well.)
Grandville by Bryan Talbot (Dark Horse)
Imagine a steampunk version of Sherlock Holmes directed by Quentin Tarantino – with animals! Detective Inspector Lebrock of Scotland yard is a badger on a mission. Like Pixar meets Python, it's funny, thrilling and exquisitely illustrated.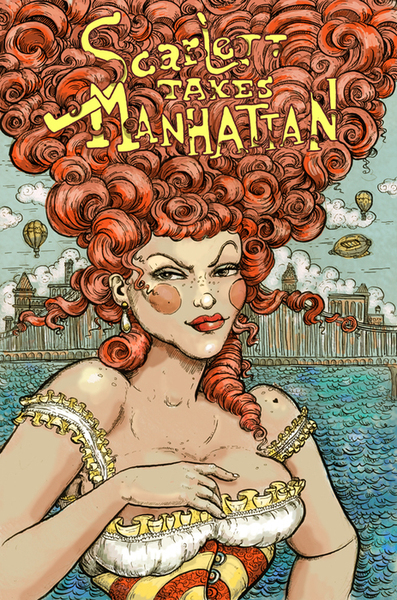 Scarlett Takes Manhattan by Molly Crabapple and John Leavitt (Fugu Press)
Saucily illustrated by underground impresaria Molly Crabapple, Scarlett paints a soft-porny, tongue-in-multiple-cheeks picture of the Gilded Age of New York, evoking both the exuberence and decadence of early 20th-century burlesque and vaudeville.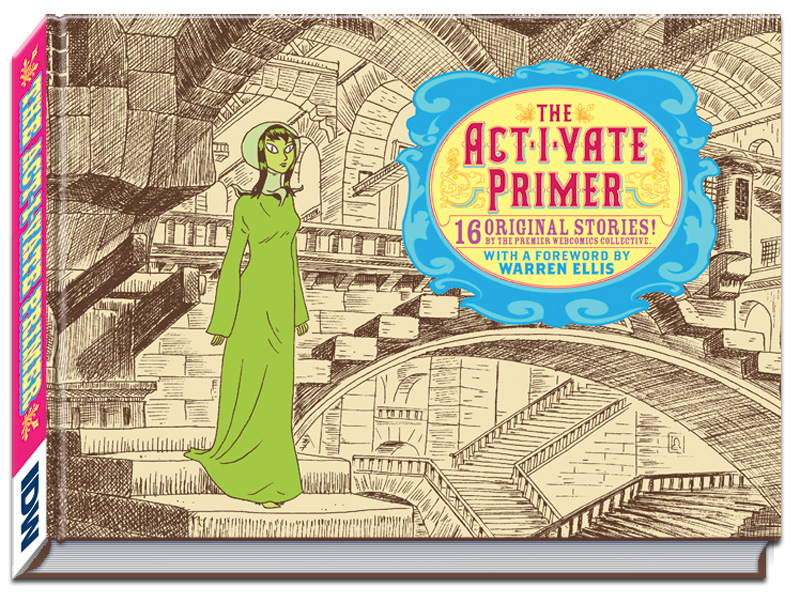 The ACT-I-VATE Primer (IDW)
This 16-story anthology from all-star webcomix collective ACT-I-VATE is less Whitman's sampler than Godiva. Each tale is an expertly crafted confection and every one is entirely different than the other. A great way to taste the variety of genres and styles possible in the comics medium.
Beanworld Vol. 3: Remember Here When You Are There! by Larry Marder (Dark Horse)
Originally an ahead-of-its-time indie gem from the 90s, this is the first new Beanworld story in over 15 years. Deceptively simple illustrations of a quirky symbiotic universe come to life like a psychedelic sea monkey farm. Crumb, Kirby, Jung and Seuss collide in this surreal ride.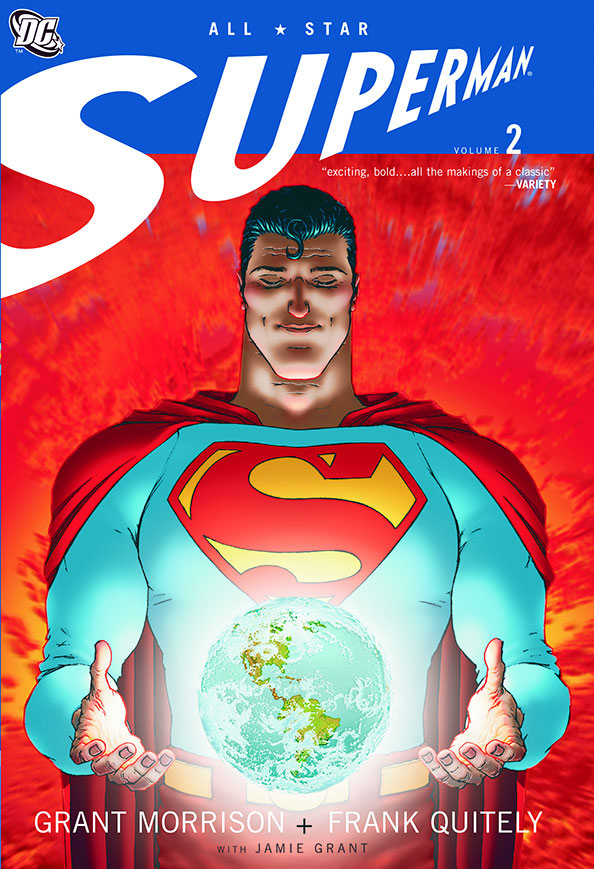 All-Star Superman Vol. 2 by Grant Morrison and Frank Quitely (DC Comics)
Easily the best version of Superman ever. The opposite of the recent Hollywood junk, these comics sparkle and pop with fresh ideas on every page while playing with every classic Superman trope from Bizarro to Luthor to the Bottle City of Kandor.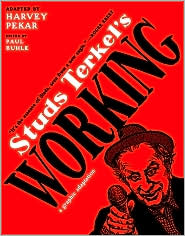 Studs Terkel's Working by Harvey Pekar, Paul Buhle and Friends (New Press)
Pekar, the legendary chronicler of the mundane, is perfectly suited to adapt Terkel's Pulitzer Prize-winning 1974 oral history. The execution lives up to concept with a diverse array of artists (including HEEB 100 Emily Nemens) illustrating the American worker's hopes and dreams.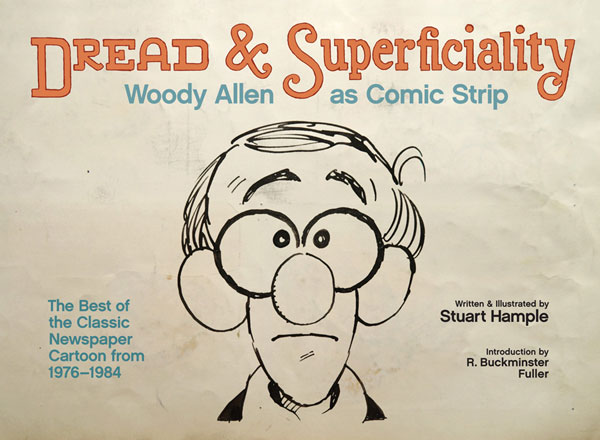 Dread & Superficiality: Woody Allen as Comic Strip by Stuart Hample and Woody Allen (Abrams Comic Arts)
Does it get more Heeb than this? Reprinted for the first time since these "Inside Woody Allen" strips originally ran in newspapers in the late '70s, this volume's a treasure trove of rarely-seen genuine Woody. With shtick adapted and distilled from Woody's films, stand-up comedy and stories (and with Woody's participation in the process) these strips deliver the necessary Vitamin W.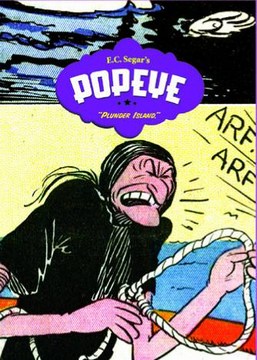 Popeye Vol. 4: Plunder Island by E.C. Segar (Fantagraphics)
What inspired Robert Altman to make his movie Popeye with Robin Williams as the spinach-quaffin' sailor? (Not the old cartoons we all know, even though those are OK.) What lit Altman's loins were these heartfelt masterpieces of illustrated slapstick adventure.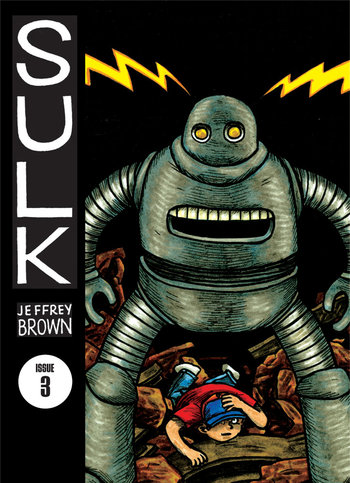 Sulk Issue 3 by Jeffrey Brown (Top Shelf Comix)
Ultra-enjoyable short stories by cartoonist Jeffrey Brown whose deceptively childlike style belies a sophisticated yet rambunctious sense of humor. At once playful, wise, and a touch dark, so the aftertaste is sweet but not saccharine.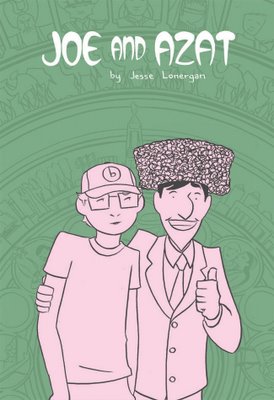 Joe & Azat by Jesse Lonergan (NBM Publishing)
Based on cartoonist Lonergan's Peace Corps stint in Turkmenistan, this is the story of an American, Joe, and his fun and funny friendship with, for lack of a more uber-apropos analogy, a real-life Borat.
The Book of Genesis Illustrated by R. Crumb – All 50 chapters of Genesis illustrated and illuminated by underground comix genius R. Crumb.
What do you think?