Alright, so maybe Kelly Myzner's ex-husband has rage issues, and maybe he isn't the most attentive father, but if nobody's perfect, at least some people seem to be sufficiently Orthodox to overcome a lack of perfection.  That, at least, seems to be the opinion of Rockland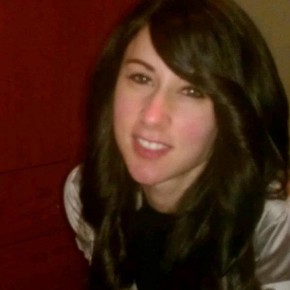 County Solon Sherri Eisenpress, who awarded Myzner's ex-husband custody of their three kids, apparently because Myzner is no longer sufficiently devout, and it would be too much of a shock to the Hasidic children to live with her.  
Now, of course, with all these things there's the he said/she said element.  In this case, the judge seems to accept that the ex has a violent temper, and is not the prime caregiver, nor the caregiver the children would prefer.  And it seems that the main issue is the religious one (to make it even better, since the father is being investigated on abuse charges made by Myzner, her children weren't even given to their father, but to a foster home).
Jewdar is Orthodox; Jewdar is also a parent.  And while Jewdar hopes his shayne kinderlach grow up to be at least reasonably frum adults, we also hope that they can do so in a loving home–indeed, we'd argue that a home that lacks love and compassion is probably one that isn't going to produce reasonable anythings.  Ms Myzner is looking for financial and legal assistance in her struggle.  It's not as gratifying as getting a Veronica Mars DVD from contributing to a kickstarter campaign, but if you have a few shekels burning a hole in your pocket, you might want to pass them her way.
[image via]
What do you think?