Yes, this is a real JDate ad.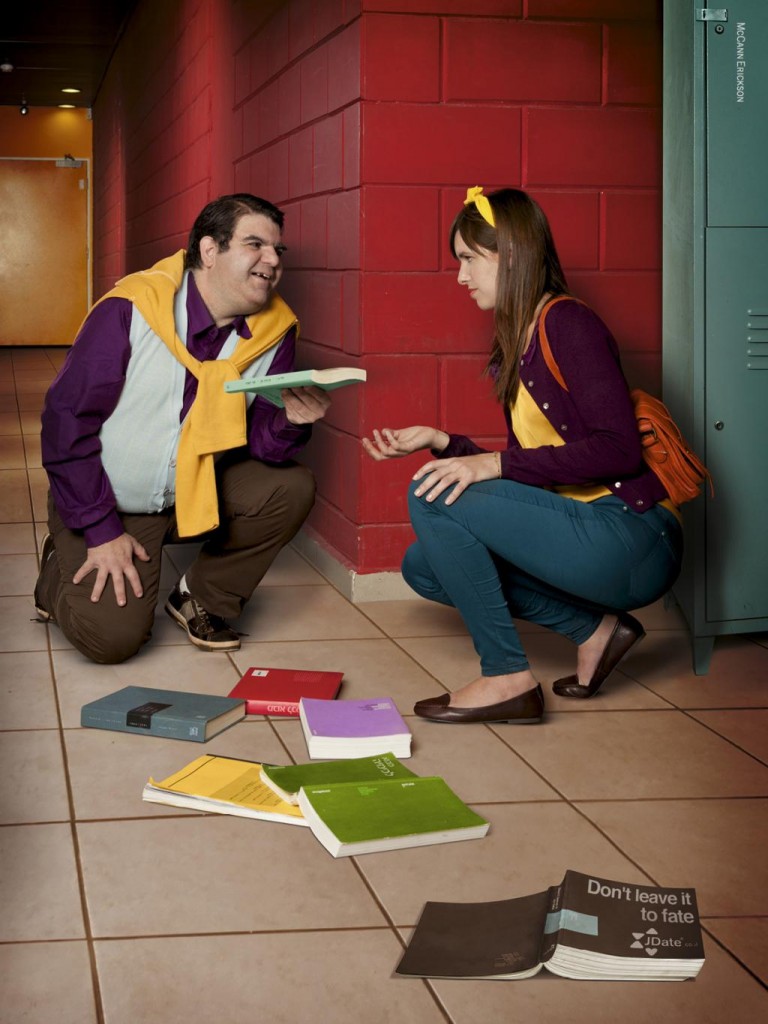 I think what's implied here is, "Ladies, quit trying to meet nerds at school and branch out to the wonderful world of the Internet." However, I'm reading it more like, "Hey schlubby mutants, wish you could meet a nice girl with a shmata in her hair while fulfilling your schoolgirl-themed porny dreams? Come on in!"
Oh the matches you'll make.
(via BuzzFeed and copyranter.)
What do you think?