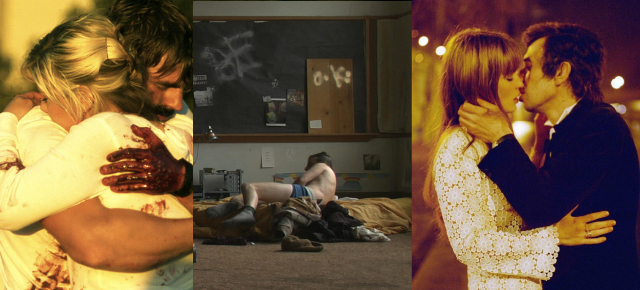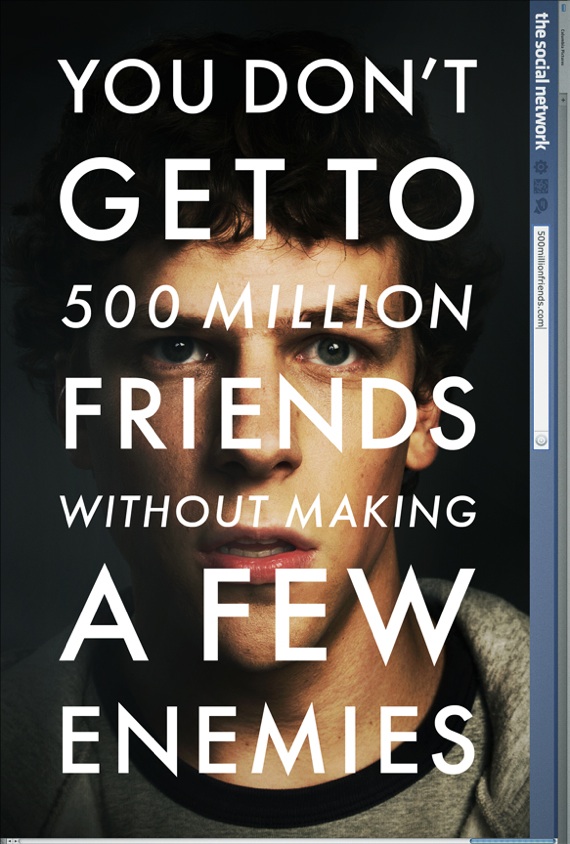 As the Jewish year 5771 draws to a close, it is time to look back at the year that was. Here are the best films of the year.
Another year, another slew of movies to pass judgement on. I can't help but feel that there are important films I've missed this year, masterpieces unseen for one reason or another. So take this list with a shtickle of salt; there's always next year.
Even though it just barely made the 5771 cutoff, *The Social Network* takes the top spot this year. Yes, it has some dubious issues with accuracy and Jewish identity which I was critical of when it came out. Still, it is a beautiful convergence of talent. At the film's premiere at last year's New York Film Festival, a journalist asked David Fincher why he took on a work that was so different from his previous films. After a quick joke ("Why, because it doesn't have serial killers or people aging backwards?") he looked around at his cohort on stage, including Aaron Sorkin, Jesse Eisenberg, Andrew Garfield, and asked why *wouldn't* anyone want to work with these people at this juncture in their careers?
Much like the rest of Fincher's work, *The Social Network* is both classically cinematic and hyper-modern at the same time. It is a period piece set in the recent here and now. Perhaps Fincher's greatest achievement, however, was taming Aaron Sorkin's sprawling screenplay. As talented a wordsmith as he is, Sorkin's films have generally been lackluster when compared to his television work. Fincher, it seems, is the director he'd been waiting for.
1. The Social Network, David Fincher (Columbia Pictures)
2. Bad Fever, Dustin Guy Defa
3. Gainsbourg, Joann Sfar (Music Box Films)
4. Attack the Block, Joe Cornish (Studio Canal**, Sony Pictures International)
5. Bellflower, Evan Glodell (Oscilloscope Laboratories)
6. Rise of the Planet of the Apes, Rupert Wyatt (Twentieth Century Fox)
7. Cave of Forgotten Dreams, Werner Herzog (IFC Films)
8. Turkey Bowl, Kyle Smith (Tribeca Film)
9. Source Code, Duncan Jones (Summit Entertainment)
10. Midnight in Paris, Woody Allen (Sony Pictures Classics)
What do you think?