BY: Anna Breslaw
Each week, Anna Breslaw tries her best to answer the tough questions in life from readers. She's still working on bringing her best up to speed.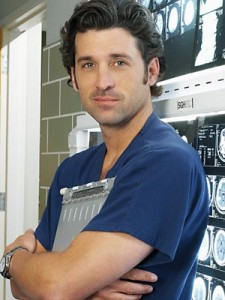 Hi Anna,
My boyfriend is in Chicago for his job and I'm in New York finishing college. I didn't think a long distance relationship would be this hard, but it is. Should we try to work it out?
Jen
Hey Jen! First of all, your boyfriend is fucking that girl at work who he describes on the phone as "chill." Tell him you know he's cheating on you, unless he is a doctor, in which case air-mail him a large baked good that reads "I know you're cheating on me."
Open the lines for a healthy dialogue with your partner, and then use it for emotional manipulation. For instance, if he has a cousin/brother/best friend in the Tri-State Area, say things like, "Brian's kind of – it's weird! – he's like, ripped. I noticed when we hanging out the other night. I mean, he's not like Jason Statham or anything, I was just sort of tipsy from all the shots he was buying me, so… We were talking about how much we missed you."
You know those American Apparel billboards with dead-eyed women in Spandex unitards with the breast cutouts? Become one of those women in your heart. What I mean is, make really, really bad decisions for awhile. Soon the sum of these decisions will turn you into the kind of irrevocably damaged human being who doesn't care about things like long-distance relationships. Or any relationship. Or yourself!
And Jen — excitement please! You're entering a new phase of your relationship, the one where you start to omit information from stories, fall asleep during phone sex and sort of hate each other. "Work it out" is relative. What's important is that you look out for number one, unless he is a doctor.
Stay loose,
Anna
What do you think?