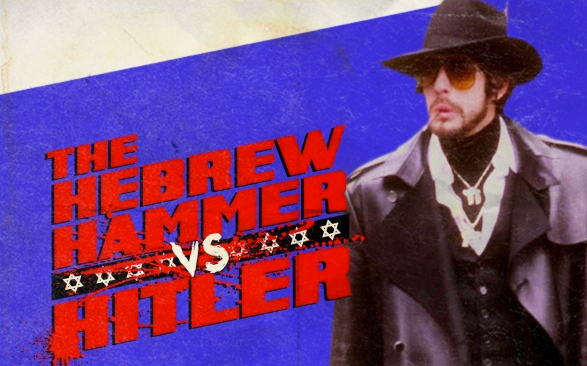 Well, not exactly.
As you may have heard, The Hebrew Hammer creator Jonathan Kesselman recently launched a crowd-funded campaign on Jewcer.com to raise money for production costs of the much anticipated Hammer sequel: The Hebrew Hammer vs. Hitler. To put it mildly,  we're pretty damn excited.
To help with his campaign, Jonathan busted out the big guns, and enlisted the help of his mother, Sandra Kesselman. How'd it go? See for yourself:
Hopefully easing Mrs. Kesselman's gastrointestinal distress is the fact that two new Hammucers (That's "Hebrew Hammer Producers") – The Goldmans – have helped push Jonathan's Jewcer campaign over the $20K mark. But, there's still a long way to do before the Hebrew Hammer vs. Hitler is a reality.
So, check out The Hebrew Hammer vs. Hitler's  Jewcer campaign, kick them a few shekels, and help make this movie happen! It's good for the Jews. It's good for the Gentiles. It's good for America.
What do you think?