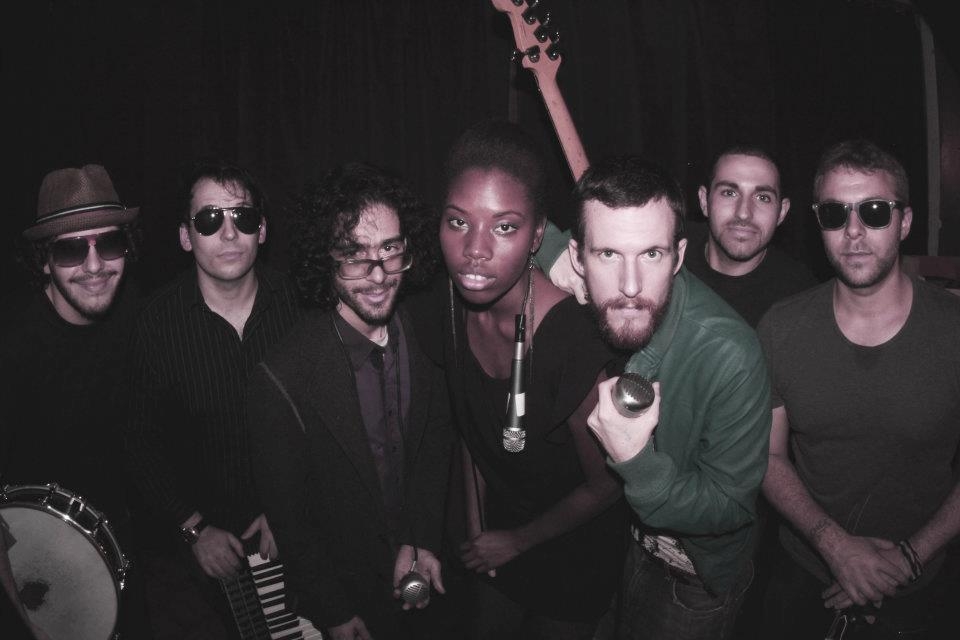 "Finally a Heeb interview. Now I'm just waiting on BET and I'll have completed the circuit". W.M.D Dubois (formerly known as Dyalekt) has always been one to acknowledge his cultural roots via his art, be it through theatrical performances like his play Square Peg Syndrome or the Purim party his band is throwing at S.O.B's this week. And while the holiday is cherished by Yeshiva kids the world-over who miss out on Halloween festivities like trick-or-treating and wrecking havoc on their neighborhoods, it's oft forgotten by the mainstream. So why has W.M.D's band, Deathrow Tull, decided it was time to give it their own spin?
"You know it was actually our manager's idea. She does a lot of work with the Jewish Heritage Museum, and since half the band has roots in Judaism it seemed like it would be really fun."
Deathrow Tull is comprised of co-founder The Rude Humanist (aka Broke MC), who Dubois started making music with a decade ago during their MindSpray Crew days, Temple Grindin' who adds some soulful hooks, and Endo, Buffalo, Dough and The Keymaster that keep performances live and loud.
Joining them on the bill are the punk influenced GameRebellion, glockenspiel rockers Food Will Win the War and the night's host, Rabbi Darkside, who will serve double-duty as rapper and rabbi. You can expect the bands to perform their usual sets along with some special holiday tracks, while the audience watches the performers get Bar Mitzvah'd and get caught up in some unorthodox Hora's and cyphers. They'll even give your yarmulke some flair with the aid of a Deathrow Tull bandana.
The band already known for partying in it's pajamas or any other variety of stylish stage garb, certainly won't be shying away from a chance to go full-on masquerade and is encouraging the audience to do the same.
A Purim Bad Mitzvah: Thursday March 8, 8:30PM, S.O.B.'s 204 Varick St. NYC, $10. (More info…)
What do you think?