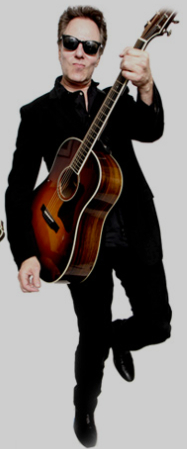 Andy Shernoff, for you uninitiated, is something of a Zelig in the music world; His performing, writing, and production credits read like a who's-who of rock notables and luminaries. It's no exaggeration to say that Andy is one of the cultural lynchpins without whom punk rock would have never happened. As a founding member of The Dictators – The greatest rock and roll band of all time – "Adny" set the template for wiseass punker, with lyrics like: We knocked 'em dead in Dallas // They didn't know we were Jews. That was almost forty years ago, and he's still knockin' dead in Dallas, whether they know he's a Jew, or not.
These days, when he's not waxing poetic on his favorite Italian red, Andy still cranks out some of the best, funniest, funnest tunes around. And so, just in time for X-Mas comes his rendition of an Eric Idle classic; A beautiful carol that cuts to the core of the holiday spirit.
Merry Fuggin' Christmas, folks.
What do you think?