You Push the Button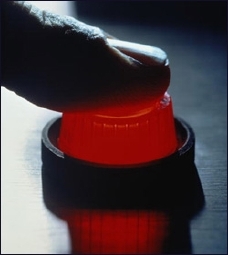 Â
You take a deep breath and push the button, your hand shaking more than you thought it would.
"What the—?" you mutter as the White House garage door opens.
"Gotcha!" Rumsfeld roars, as he jabs you jokingly in the shoulder. "Now go get your wallet," he implores you.
The End.
(Want another shot at presidential glory? Start over.)