Yeshiva University has fallen on some tough times of late. In addition to the shocking sexual assault allegations made by a number of former students, the flagship educational institution of the modern Orthodox wing of American Jewry has seen its debt rating downgraded to "junk" status by Moody's, and the planned sale of its Albert Einstein medical school – which had been costing the university millions of dollars in loss each year – scuttled at the last minute.
But things weren't always so grim for the New York Jewish institution. As this just-uploaded promotional video from 1993 shows, the Yeshiva University of the early nineties was a Talmud-arguing, "Midnight Hour"-listening campus hootenanny – A place where, as one student explains, you get a "cross section of every single type of Jewish person around" (a point driven home by image after image of white, ashkenazic, be-yarmulkah'd yids).
That hair, that music, that inexplicable shot of students weighing themselves….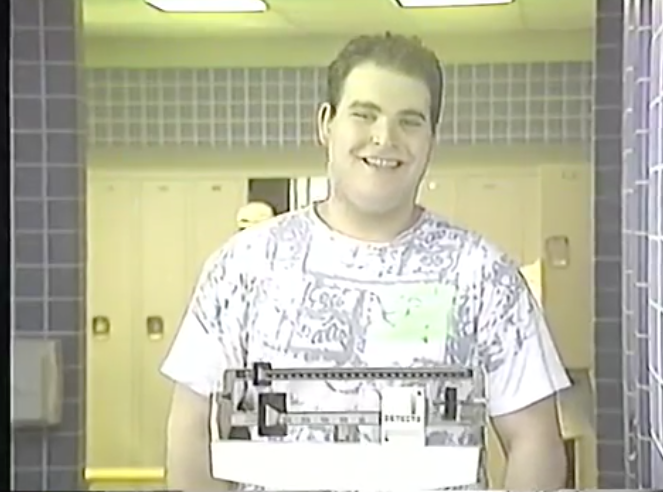 …It could only be an amazing time capsule from a simpler era. An era of… "The Y.U. Experience"
Were you at Y.U. in the early 90's? Were you in this video? Did you ever end up learning what "the bottom line of biology" really is? And dear god why are people weighing themselves? We want to hear from you – Share your memories in the comments.
*****
UPDATE 1.6.15: Writer Dvora Meyers (who originally shared the video with us) just posted an annotated guide to the "YU Experience" over on her blog. Check it out!
[h/t Dvora]
What do you think?