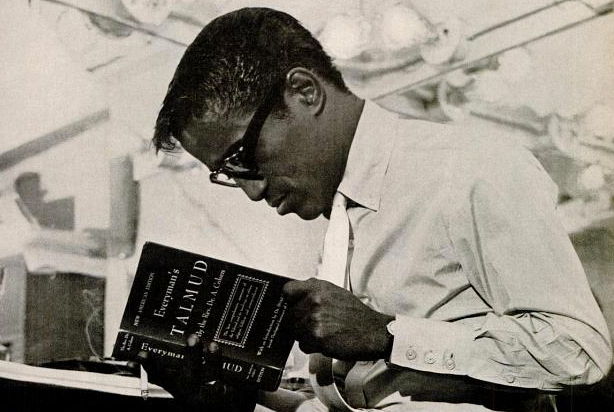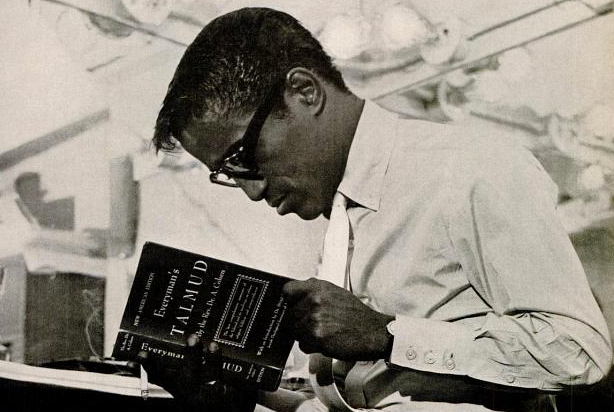 In the long history of American entertainment, you'd be hard pressed to find a more talented, more versatile, more, well…entertaining figure than Sammy Davis Jr. Often overshadowed, marquee-wise, by fellow Rat-Packers Frank Sinatra and Dean Martin (but decidedly not Joey Bishop), Davis Jr. was a true triple threat: A world-class dancer, singer, and actor – No one else even came close.
While much has been made of Davis Jr's Judaism (you don't exactly run into black, one-eyed, singing, dancing, acting Jews everyday) it's one thing to talk about his conversion in the abstract, but it's quite another to hear the man himself tell the story. Why did he, a scrawny black kid brought up in showbiz by a Catholic mother and a Baptist father, make the choice to become Jewish well into his life and career. It was, as he told Trude B. Feldman for a feature story in the Feb. 1960 issue of Ebony magazine, a decision based on providing answers to a "life filled with confusion." Along the way, Davis Jr. received encouragement from a host of Rabbis, showmen, and even a blessing (of sorts) from studio mogul Sam Goldwyn, before finally reaching the truly Sammy-esque conclusion that "It's me! That's all, just me and the way I see life and enjoy living."
Here's Sammy, in his own words, describing his path to Judaism. It starts with a car crash…
[EDIT: It seems as if something is wrong with google books' embedding feature, so unfortunately you'll have to click through the image below to read the full story. Much as I'd hate for you to click away from our site, the piece is well worth it. Just promise to hurry back.]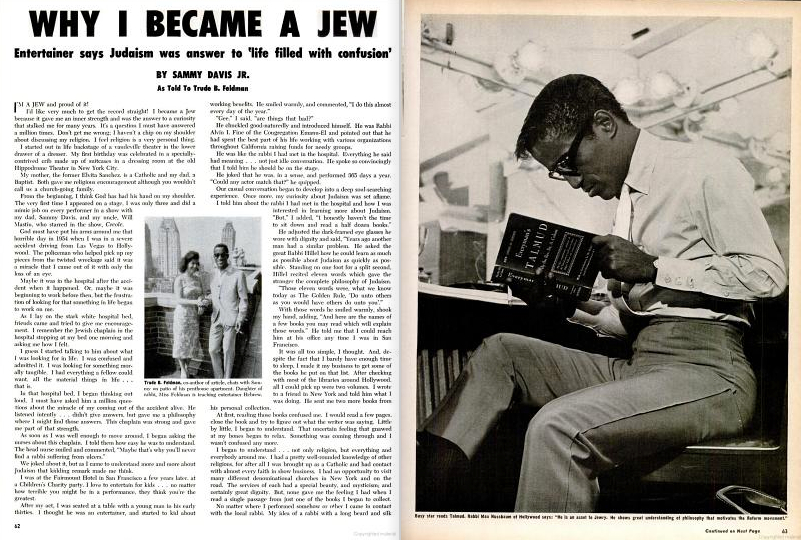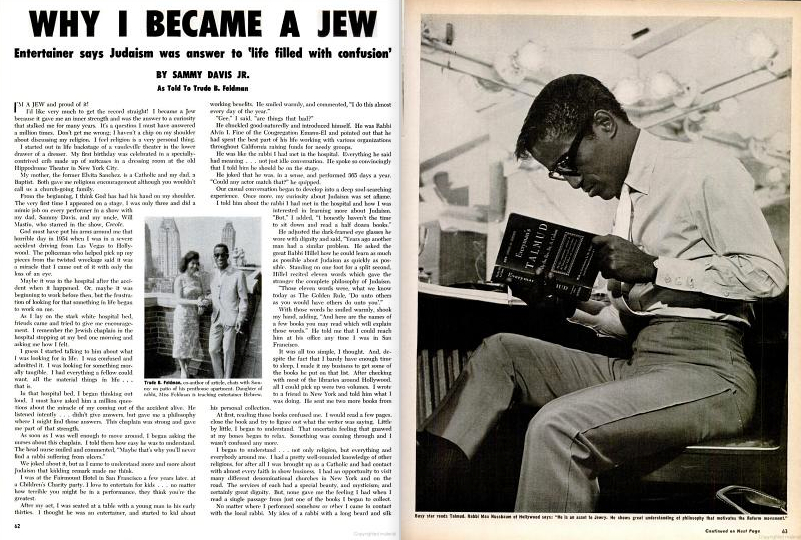 [via Ebony, h/t Be'Chol Lashon]
What do you think?