"Congratulations! To commemorate your becoming a Bar Mitzvah, your great-aunt Ethel and I have planted a tree in Israel in your honor"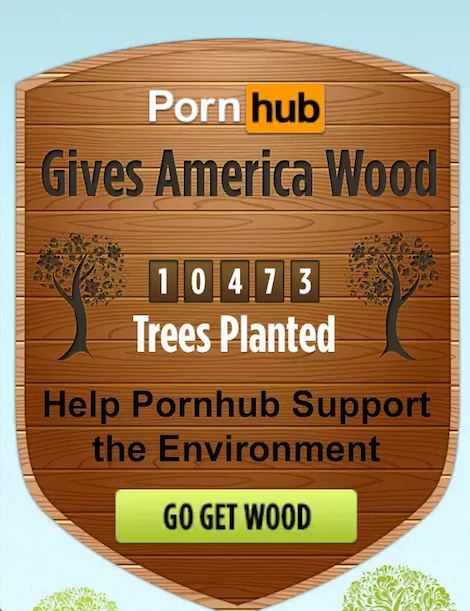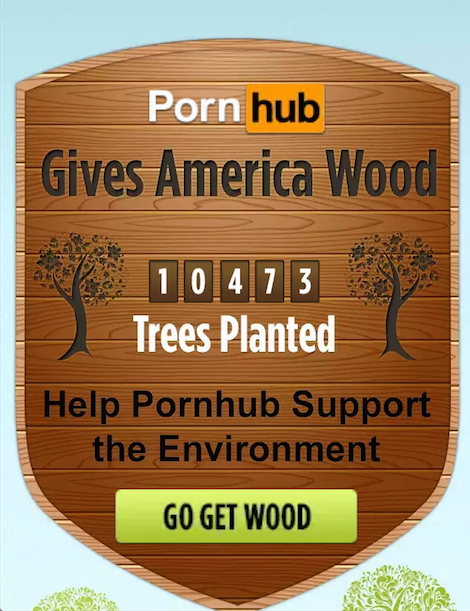 Pretty much anyone of a certain generation (or rather, anyone with relatives of a certain, older generation) knows that for big life events, the quintessential extended-family go-to gift is a tree planted in your someone's honor in Israel through the Jewish National Fund.
Now online porno megasite Pornhub (you may remember them from their "Porn Watcher's Guide to the Hottest Jewish Women") wants in on that arboreal action with their pun-laiden "Pornhub Gives America Wood" campaign.
Here's how it works, according to the safe-for-work landing site they've created:
This Arbor Day Pornhub will do what it does best and give America some serious wood by donating 1 tree for every 100 videos viewed in our Big Dick category. The more videos that are viewed, the more trees we will plant!

How Can You Help?  

Click below to see the best Big Dick videos on Pornhub. While you're watching some nice pieces of ash, you'll also be helping spruce America up! (Bushes are optional).
Given the Jewish National Fund's troubling record of land grabs and forced evictions, perhaps it's time for the Jewish community to look elsewhere for their tree-planting options: After all, why donate a single tree in Israel for a Bar Mitzvah boy, when a healthy teenager could conceivably plant thousands of trees through Pornhub – all without ever leaving the house.
What do you think?