Its hard to explain the intricate planning process that went into crafting this year's Hanukkah contest, but we'll try:
–Hey, what if people sent us pictures of their Hanukkah Bushes? 
–Yeah, that works.
The rules were simple. Send us a picture of your Hanukkah bush, tell us about it, and above all else – make sure it was a true Hanukkah bush; no modified Christmas trees here, folks.
Well, as the saying goes: "Ask a stupid question, get a stupid answer." We asked, and boy did you answer. Over the past few weeks,  people have sent us an incredible array of Hanukkah foliage, all in the hopes of winning a copy of Algonquin Books' newly released How To Spell Chanukah…And Other Holiday Dilemmas.  But, when it comes to our contest winner – in the immortal words of the Highlander – There can be only one. At least, so we thought, until we found ourselves crippled by indecision over selecting a single winner. And so, in the spirit of compromise, we did the only rational thing we could: We named two Hanukkah Bush champions.
Ladies and Gentlemen, meet your winners:
Jarrod Tanny, who writes:
While some of the ornaments are admittedly goyish, the ensemble is replete with Jewish empowerment.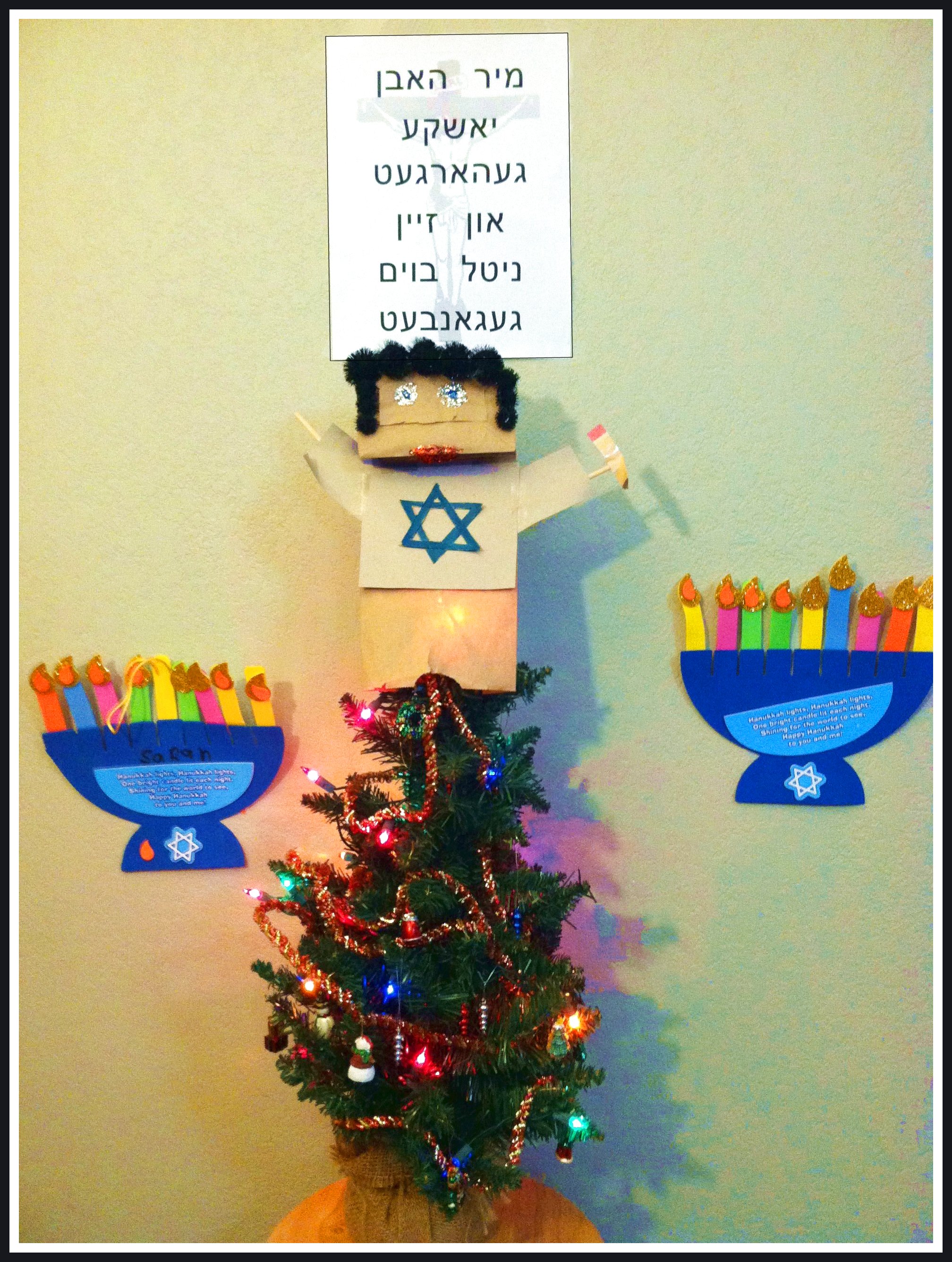 We won't tell you what the yiddish tree topper says, although we can say that it might not be entirely historically accurate.
Rachel Matlow simply wrote:
"Star of Larry David" atop the office Hanukkah bush.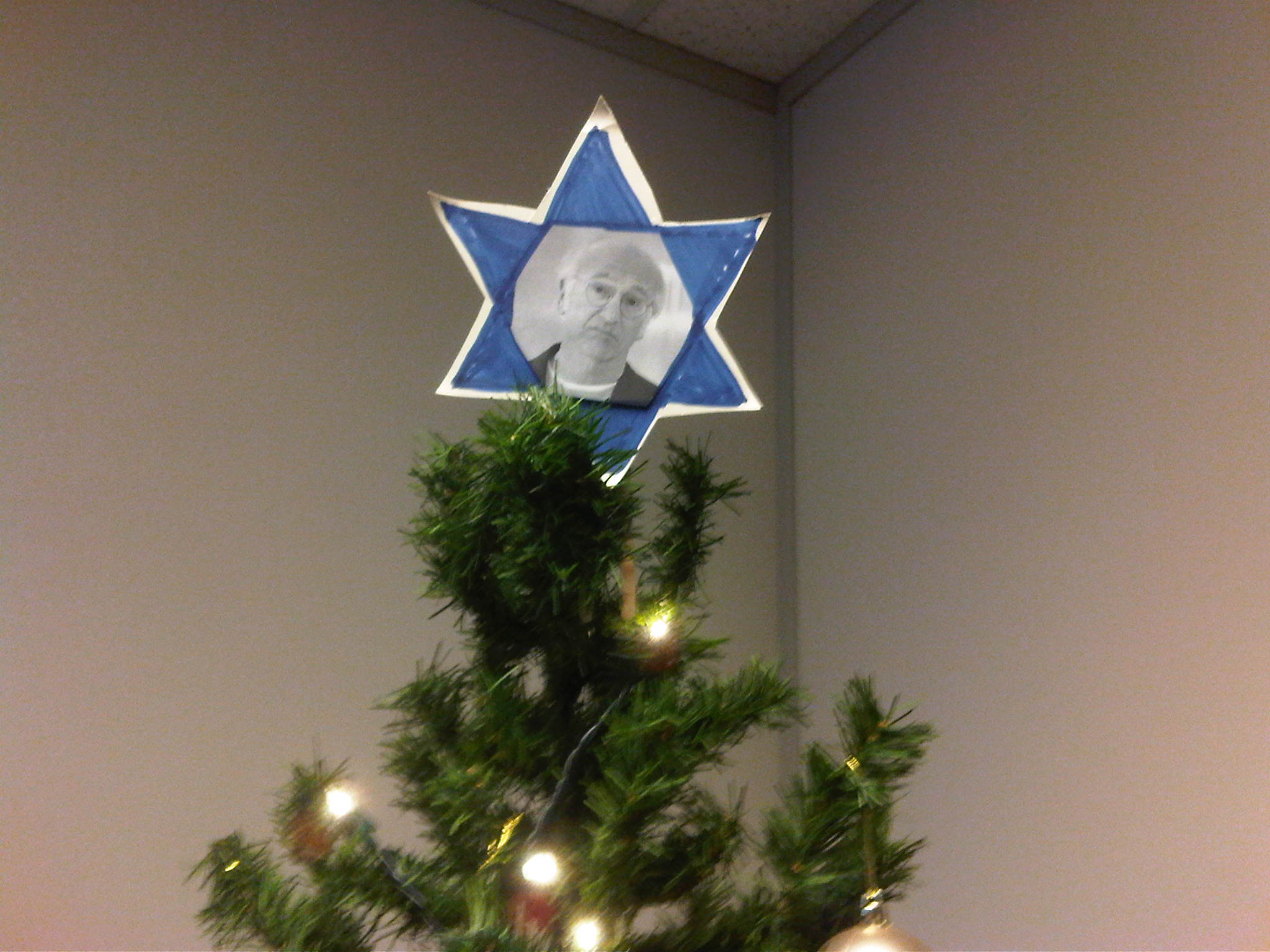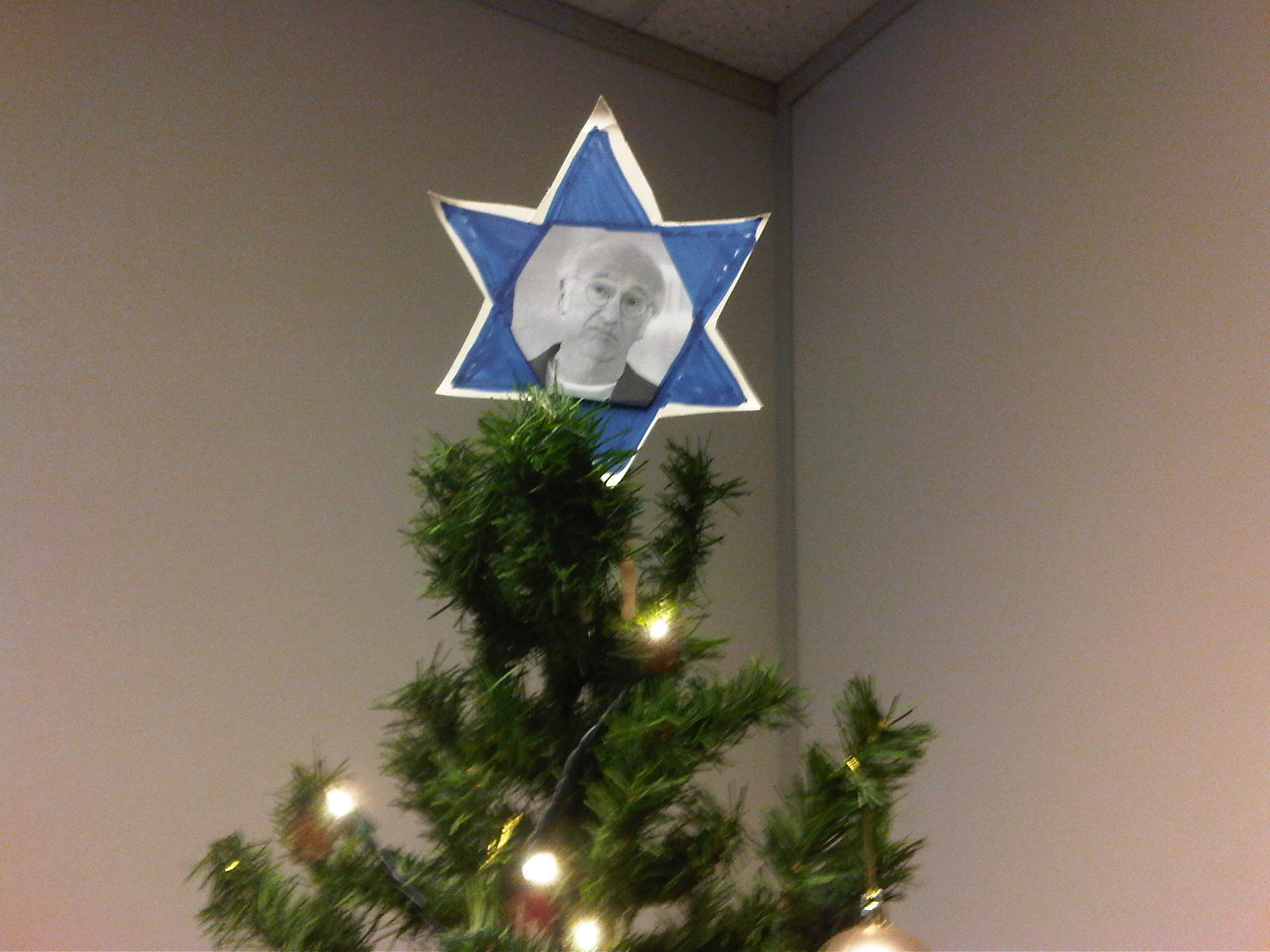 We're not sure what kind of office has a Hanukkah bush in the first place, but we're fans of any one tops theirs with a star of Larry David.
Congratulations to our winners, and Happy Hanukkah everyone!
What do you think?