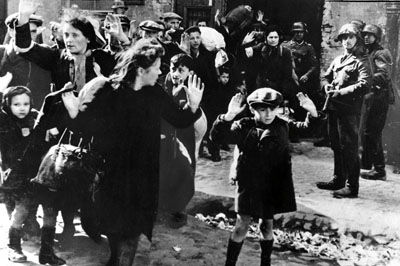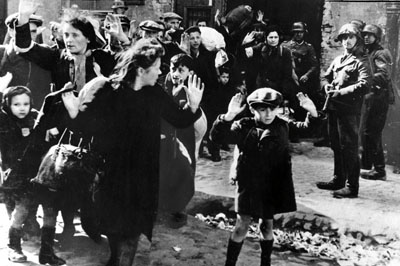 By now, most people are familiar with the famous image of the Jews of Warsaw – particularly a terrified little boy – being rounded up at gunpoint by Nazi soldiers. It's an intimate reminder of the horrors faced by European Jewry, and puts a face to at least one of the six million Jews (to say nothing of tens of millions of Roma, Homosexuals, and other "undesirables") murdered by the Nazis. It's one of those defining images that helped the world wrap its brain around the atrocities of the Holocaust, and has since gone on to be one of the most iconic pictures of the 20th Century.
And goddammit if the internet hasn't gone and made it so much worse.
As discovered by redditor TimothyGonzalez, it seems as if the horrors of the Holocaust weren't quite hitting home for one member of the sprawling internet artist community Deviantart.com – at least, not until someone added a stylized cartoon of a fucking pony to the picture.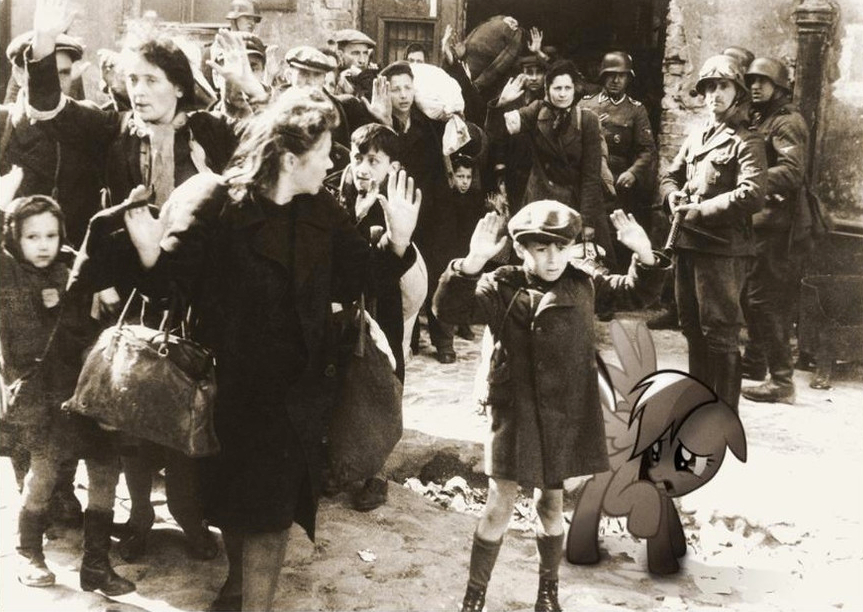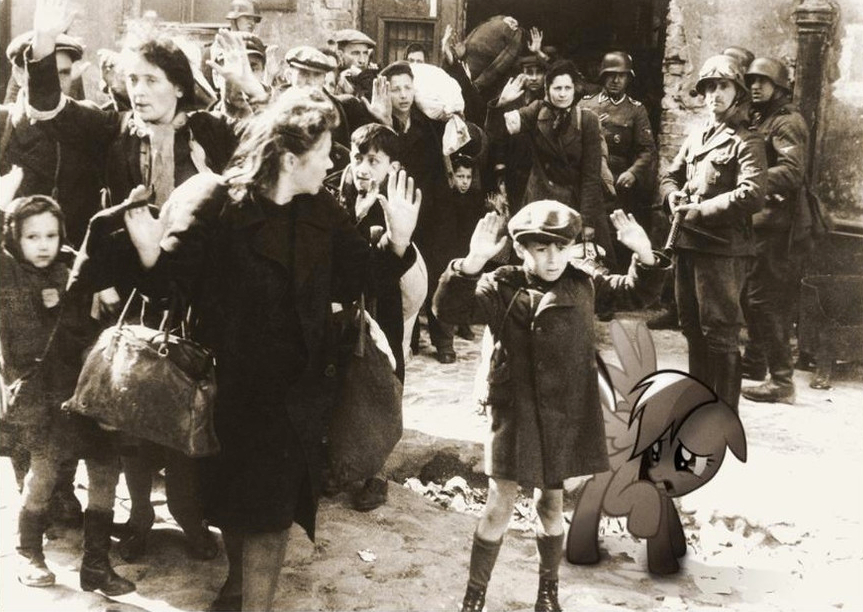 Yes, that's a My Little Pony…in the Holocaust. But wait, it gets worse. In the comment thread underneath the picture, we have this:


It's a little tough to read, so here you go:
This is amazing work. As a student of history I can say that I've seen hundreds of pictures like this, and have shown little to no emotion. The pictures were just windows to a past I've never lived in, people who I never knew or would ever know. But this picture made me stop and evaluate. Putting Rainbow Dash in made me actually look at what is really happening. Putting something that everyone is familiar with in a situation that no one knows, and to make people feel those emotions well, that takes amazing talent. Thank you.
No. No no no no no.
Not only did someone feel the need to add a cartoon pegasus to the picture, but someone else – a "student of history" (admittedly, one who has a hard time connecting with "a past [he's] never lived in, people [he] would never know [sic])  – is profoundly moved by this "amazing talent."
Next time planet Earth has a close call with an asteroid, I'm seriously considering rooting against the home team.
What do you think?