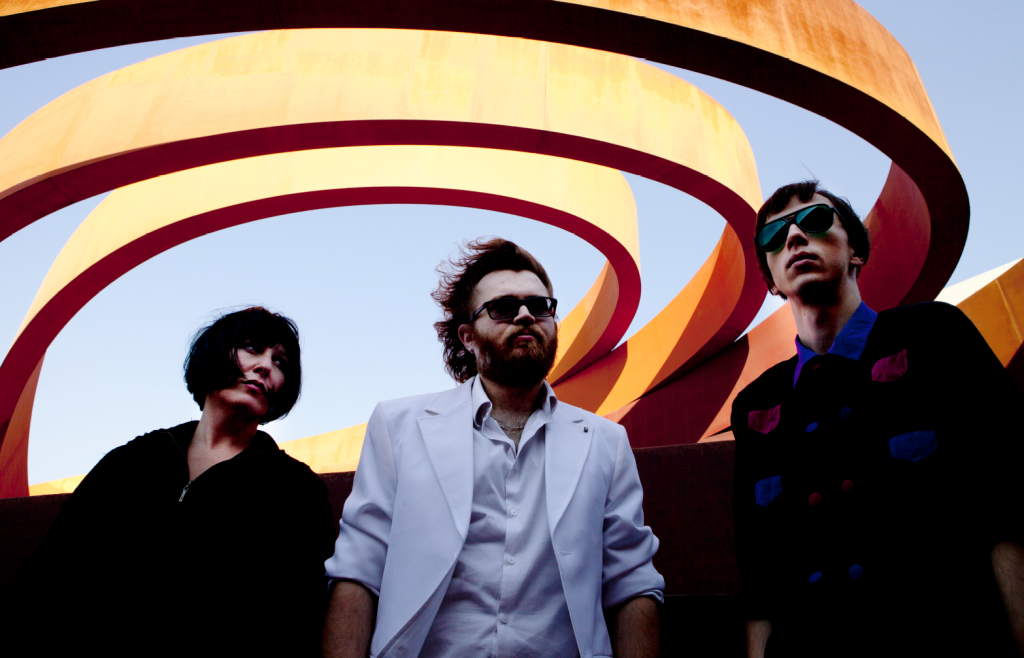 Jewish hipsterdom has just been pwn3d. A mashup of Italo disco and classic Yiddish music keyed to the unironically tacky sensibilities of Tel Aviv and Moscow (from where the musicians hail), Jewrhythmics not only resuscitates decaying cultural forms, it makes them get up and dance. And it is the greatest. thing. ever.
Stop reading, start watching.
The Jewrhythmic's manifesto:
Art should be born out of a ferocious attack to tame mysterious forces, so as to wrestle them to the ground and lay bare in front of Man. Feelings and thoughts we have are not our own as we are merely extensions of those long gone that still live within us. From the depths of the TelaMoscow resistance, recreated with fanatical attention to detail, using analogue machines of yesteryear, come songs in the language of carriers, most of whom were annihilated by carriers of another tongues, now on carriers of the 21st century. A first ever successful attempt to combine Yiddish and Italo Disco. Second attempt to create an idol. Dead music in the dead language which sounds equally apt at an underground club just as it would at a bar mitzvah! Kosher nourishment for the not necessarily Kosher minds. Yiddish is dead! Long live Yiddish!
The outfit dropped its self-titled European-only debut release on Essay Records accompanied with a few tour dates in Germany earlier this year. They play Tel Aviv this Friday night with the Pacotek crew at Rothschild 12. No word yet on a stateside visit or album release, but while you're anxiously waiting, you can enjoy some full-length tracks on their Facebook Page and website.
What do you think?