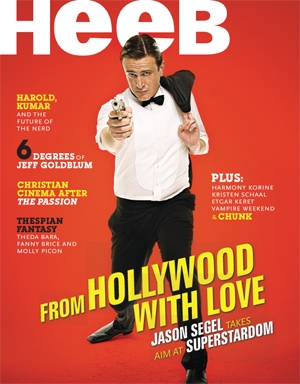 With all due respect to J-Timberlake, Hollywood's real triple threat is none other than Jason Segel, who, after appearing on the cover of our "Hollywood" issue, has gone on to have a pretty successful career in show business. Now, between starring in the CBS hit sitcom How I Met Your Mother, writing Oscar-Winning muppet movies, and singing his (real) phone number onstage with The Swell Season, Segel somehow found time to pen a series of Young Adult novels.
At a recent screening of his 2008 hit Forgetting Sarah Marshal Segel told the audience that he's recently re-purchased a screenplay he'd sold to a studio when he was 21 because he "didn't know any better". But, rather than turning it into a movie, Segel finds himself at the center of a bidding war between publishing houses eager to turn his screenplay into a YA series. As Splitsider reports:
Segel is still being pretty secretive about the plot to the series, teasing yesterday that "It's about kids facing their biggest fears, that's about all I can tell you."
A 2011 Indiewire interview with Segal might offer a few, tantalizing, hints. When asked to about his long lost screenplay, Segel described it as an adventure in the vein of Goonies and Labyrinth:
I don't want anyone to steal [the idea] yet," Segel responded when asked to discuss the story. "There are parts I could play, but I'd be happy to just produce it. It's a really cool kids adventure story and there could be puppets involved. I have an idea for a type of puppet I've never seen before."
How that might translate into book-form remains to be seen, but if anyone can capture the spirit of being a young adult (or, at least a fragile man-child) it's Segel.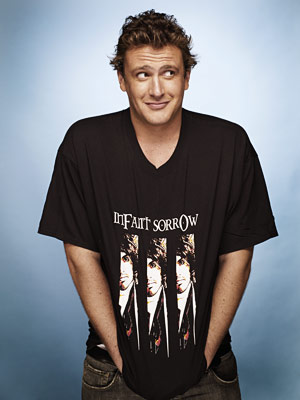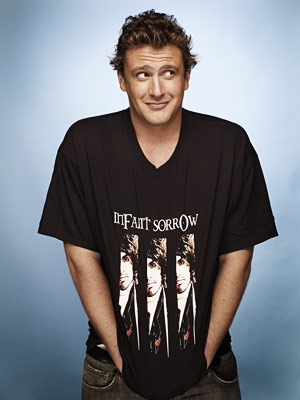 [via]
What do you think?