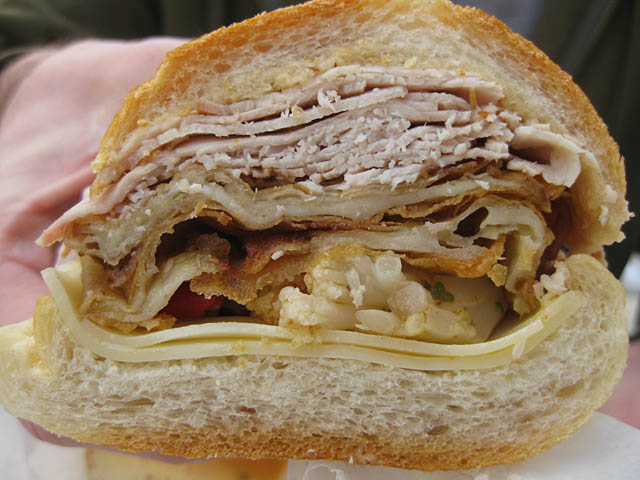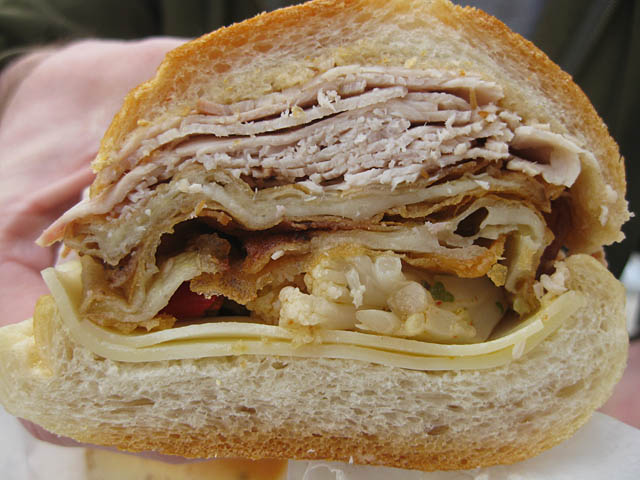 Isn't it great when a Jew can uproot his entirely life, and move to a Jewish country, in order to fully experience the warm embrace of his coreligionists?
What I mean is, isn't it fucked up that some poor kid can move to Israel, join the army, and get tossed in the slammer, just for eating a scrumptious pork sandwich given to him by his elderly grandmother?
It is.
And yet, that's exactly what almost happened to a recent American émigré and IDF trainee who not only ate the unkosher meat, but then offered it to his fellow officers in training. What a monster. When military brass caught wind (delicious, pork-flavored wind) of the misconduct, they notified the soldier that he had, in fact, broken the Israeli army's kosher standards on their military bases, and would face 11 days in a military prison for the offense.
Reports Israeli daily Ha'aretz:
The soldier lives on a kibbutz with his grandmother, who made him the sandwiches, which he proceeded to offer to his fellow soldiers.

A representative for the IDF Spokesperson's Unit told Israel Radio that the soldier was given such a harsh sentence because his actions were unbecoming for a soldier currently in commander's training school.
The jail sentence was, however, ultimately overturned with the soldier, instead, being forced to give up an upcoming weekend-long furlough as his punishment.
There is, as of now, no word on what happened to the offending sandwiches, themselves. They remain at large and are presumed delicious.
What do you think?