My dad was always a big fan of Christmas music. His vast record collection included a separate section just for yuletide LPs and CDs. Needless to say I grew up with an appreciation. To this day, within a fairly restrictive window of time, I'll rock out to a Christmas jam here and there. Make no mistake, I'm discerning. Just because a band I like records an album or song, it's not a guarantee I'll be into it. Just the same, there are plenty of bands for whom I only like their holiday records.
Sharon Jones and the Dap Kings lie somewhere in the middle. I've always enjoyed their music, but I've never been a devoted fan. However, their recent holiday album has won me over and then some. It is the perfect blend of covers and originals. It's somehow both refreshing and classic. It got me excited for Christmas music before Thanksgiving, and that is definitely outside of that window I mentioned.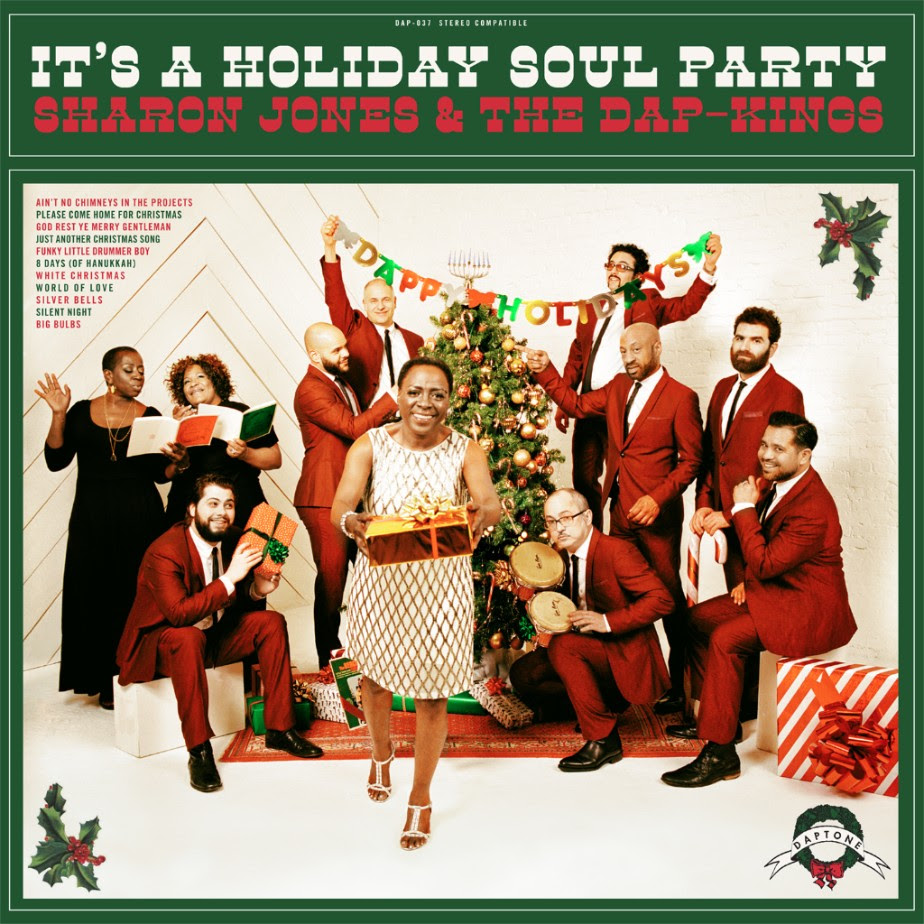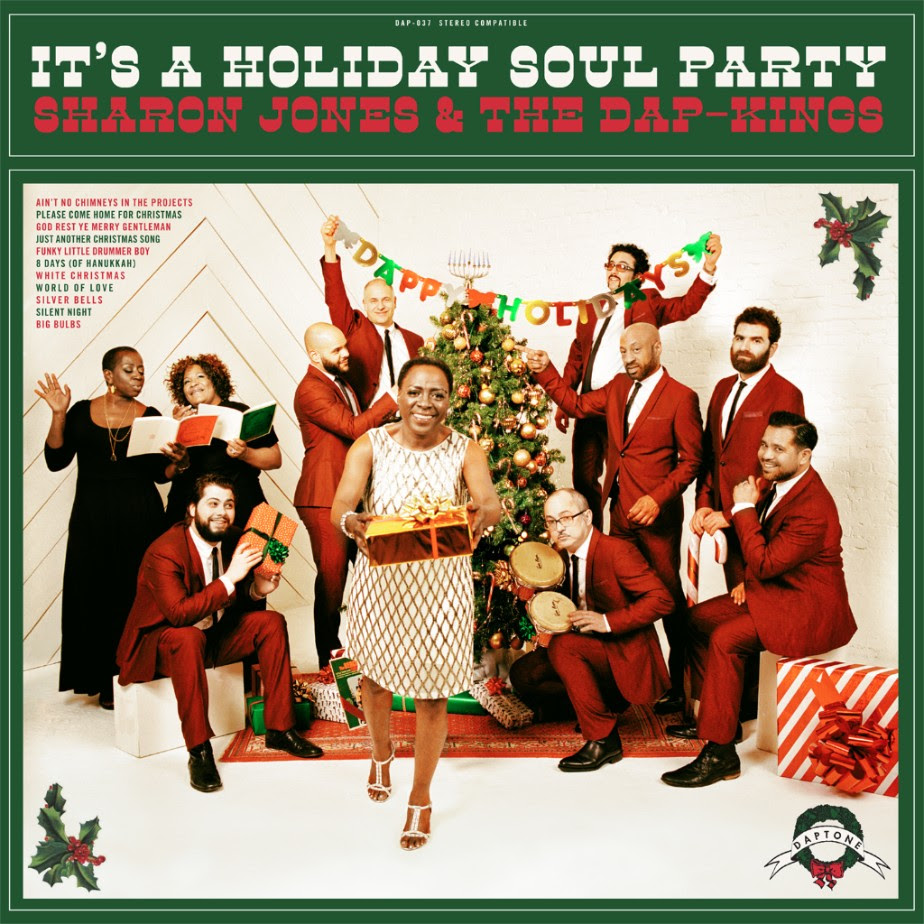 What's truly noteworthy, however, is that track 1 side 1 is a Hanukkah song. Hearing a new Christmas song every year from artists you love makes the Hanukkah music scene all the more depressing. Sure holiday music is schlocky in nature, but the Hanukkah stuff is just worse. I can barely list 5 Hanukkah songs I really want to listen to. Don't get me started on our cringeworthy parody culture that breeds another embarrassment year after year. You and I both know Hanukkah will never be Christmas. It just won't and I stopped trying to make it so years ago.
Ladies and gentlemen, Sharon Jones and The Dap Kings have come through. Nes Gadol Haya Sham, right in the damn Daptone Records recording studios. Their holiday album kicks off with a truly fun, inspired, and original Hanukkah song. The rhythm section keeps it in the pocket, delivering a mid-tempo Motown dance beat. The bright horns bounce back and forth with the backbeat and the vocals, filling out the sound without knocking you over the heard with it. The package particularly is reminiscent of the Tyrone Davis classic "Can I Change My Mind?" More than anything else, Sharon makes me love Hanukkah again. For all my annual kvetching about how lame Hanukkah might be, I'm ready to light some candles and fry some latkes.
The soul party has really only started. Another original, "Ain't No Chimneys in the Projects," previously released on a 7inch in 2009, is a soundtrack-worthy 70s soul jam. The Dap King take on "White Christmas" channels Tina Turner, putting a really high-energy spin on the tune you're familiar with. "Silent Night" has to be the bluesiest version I've ever heard. The band strips down to just guitar, trumpet, and vocals for the original "Big Bulbs," and pseudo-accapella tune with a heavy swing that allows backing vocalists Saun and Starr to shine (Watch this behind the scenes video). "Funky Little Drummer Boy" wins points for effort, but I think they could have been funkier, and really brought a bit more Clyde Stubblefield into the mix. "Silver Bells" is the most adventurous track, weaving in and out of different flavors of souls. The album closes with an instrumental version of the carol "God Rest Ye Merry Gentlemen" with bari sax so funky you make that stank face when you hear it.
This is the holiday album we all deserve with the Hanukkah song we thought would arrive at about the same time as moshiach. As pop stars churn out the predictable, Sharon Jones and the Dap Kings have done what they do best. Sharon breathes life into worn out jams and the band,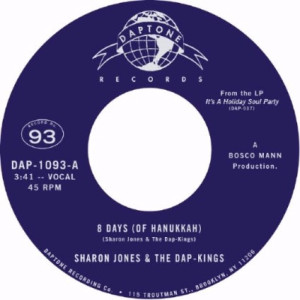 always in top-form, gives your feet and hips all the direction they need.
You can listen to the album now on most streaming services. The limited edition Red Vinyl LP is available for pre-order now, by itself or bundled with other holiday-themed SJ&TDK chazerai. The Hanukkah track is also available on a limited edition blue 7-inch with–be still my deep-fried heart–another Hanukkah song on the B-side, "What Does Hanukkah Mean To You?" Okay fine, it sounds like it's just going to be an instrumental version of side A, but still… Pre-order that 45 now ya hipster!
What do you think?