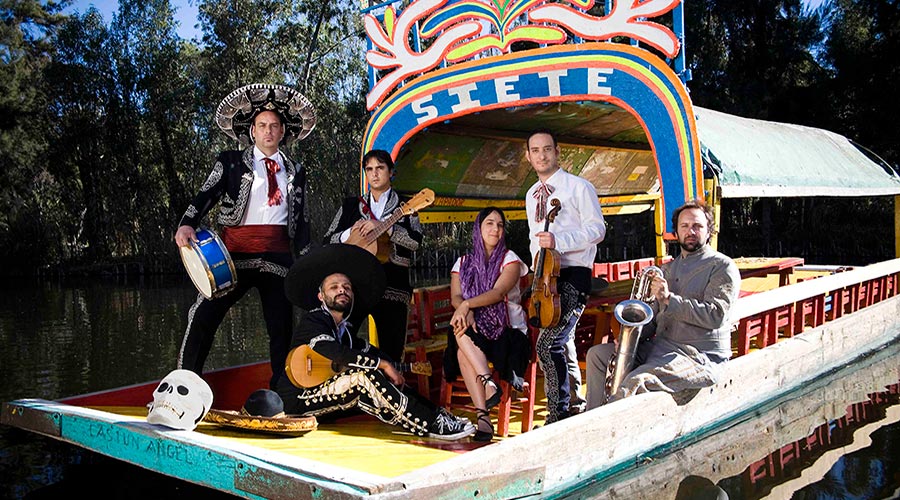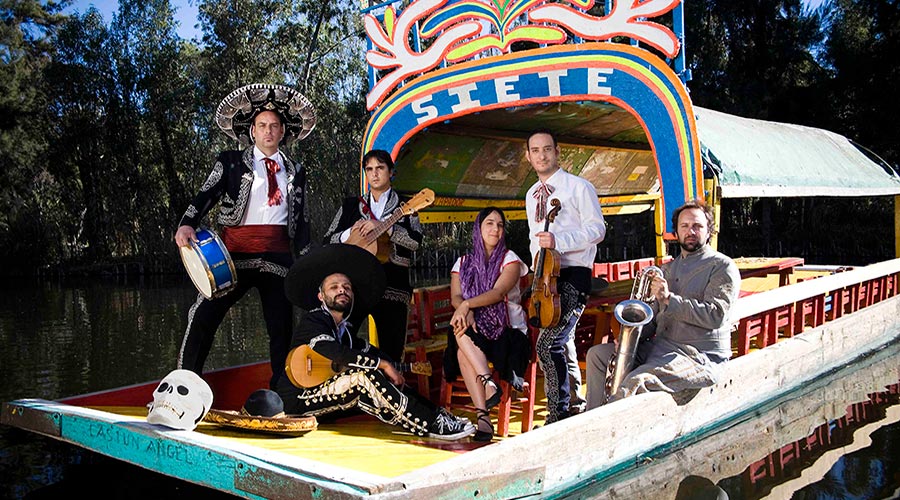 You've seen (and hopefully hit some of) our top choices for KulturfestNYC, the Jewmungous week-long, 100+show performing arts fest running 'til June 21, celebrating the National Yiddish Theatre Folksbiene's centennial. We also co-presented two shows, the Japanese klezmer band Jinta-la-Mvta, and a screening of vebseries YidLife Crisis. Well, we're hosting two more! Sunday, June 21, 12pm it's The King of Chelm, a surreal play juxtaposing superheroes and the shtetyl, and TONIGHT, Friday June 19th we are co-presenting a double feature at Joe's Pub, 7pm is Klezmerson from Mexico, who seamlessly steam Eastern European Jewish and Gypsy melodies and rhythms plus Mexican influences into a mighty mischievous melange of rock, funk and jazz, and 9pm is Isle of Klezbos, an all-woman sextet serving a sophisticated supercharged horn-driven blend of "rambunctious folk dances, exciting Yiddish swing, entrancing retro tango, klezmerengue, re-grooved standards, and genre-defying originals."
Tickets for both shows are $18, but use the super secret code "HEEB" and get them for $12 each!!
Below is a preview of each of these utterly unique yet uber-accessible acts: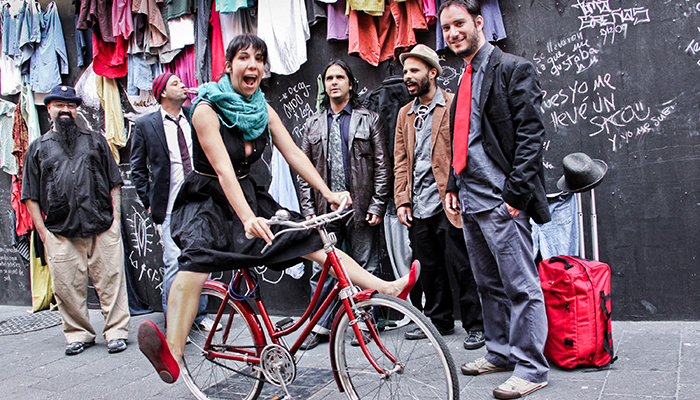 Klezmerson, led by violinist, pianist and composer Benjamin Shwartz, will be debuting music from their newest album, Amon,  a jazzy psychedelic Henry Mancini-meets-Xavier Cugat maestropiece which is also number 24 in the Book of Angels series,  in which each volume, a different band interprets John Zorn's Masada compositions.
Says Shwartz, "when Zorn gave us the tunes, I felt a lot of responsibility , the idea was to melt Klezmerson style with his tunes. It took a lot of work and time to figure out how to use traditional instruments in a different way they are meant to be played. The idea was to look at Zorn's music from a different angle, our angle, and after 10 years, I think this is our best album."



Eve Sicular, the drummer and leader of Isle of Klezbos considers this night different from other nights:
"We're thrilled to be featured as part of the panoramic array of KulturfestNYC. Isle of Klezbos has been bringing a soulful, fun-loving powerhouse all-gal approach to klezmer for 18 auspicious years, and we're glad to join forces as native New Yorkers with an international festival bringing the Folksbiene into its new century."
The below video is from ISLE OF KLEZBOS: Live from Brooklyn, a robustly recorded romp that perfectly captures the sumptuous sound of the ensemble.

What do you think?