Meet Ben Hoffman – droll, self-deprecating, and very, very funny. You might know Ben from his work on Sports Show with Norm MacDonald, or his appearances on Arrested Development, New Girl, and Drunk History. Don't recognize him? That changes tonight when his eponymously named The Ben Show premiers on Comedy Central.
The Ben Show is Comedy Central's latest addition to their growing roster of internet-ready programming. But, unlike Tosh.0's meme-aggregating septic tank of "comedy", The Ben Show's humor is less about self-satisfied smugness, and more about moving out of comfort-zones – both Ben's, and those of the people he meets in each episode. Equal parts "man-on-the-street" interview segments, and pre-packaged sketch comedy, The Ben Show propels itself at breakneck speed from segment to segment, each of which is introduced by an unsuspecting layman recruited by Ben to "read from this sheet, and look in the camera." But, lest you think Hoffman is just another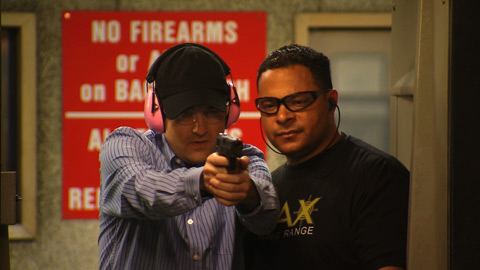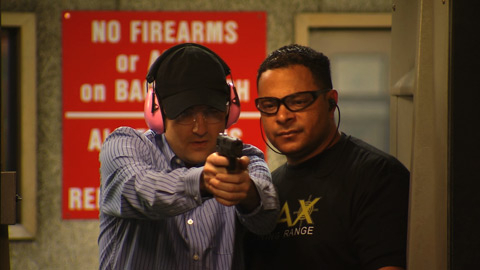 snarky New York Jew, think again: Hoffman hails from south of the Mason-Dixon. And, while Ben's dry delivery may not give his confederate roots away, on-screen cameos by his often-hilarious father feature an unavoidably southern twang.
Still, there's something undeniably Jewy about the way Hoffman couples genuine self-deprication with sly-knowing nods to the camera. It's something Hoffman plays up in his first few episodes – when Hoffman attempts to buy a gun in the series premier, a good portion of the humor is derived from the uncomfortable incompatibility implied by the image of a nebbishy Jew surrounded by firearms. Similarly, in the second episode, in which Ben forms a band, we laugh because "This guy? A rock and roller?"
That "fish out of water" act , by itself, can be boring. But, with Hoffman, it's funny  By being the one to invite us to watch as he inserts himself, straight-faced, into uncomfortable positions, Ben ensures that we root for, rather than ridicule, his efforts. We become his co-conspirators, rather than passive observers. That's Hoffman's brand of comedic genius (and is what makes the non-sketch segments of the show shine above the pre-written gags) To Hoffman, everyone is an accessory to humor: Family, strangers on the street, and even us, the viewer. The joke is on, and for, us all.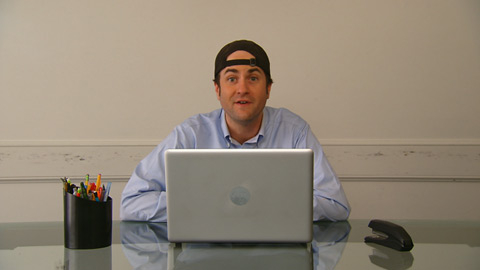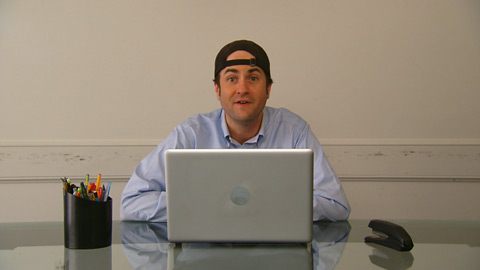 *****
The Ben Show premiers tonight at 10PM EST on Comedy Central.
What do you think?