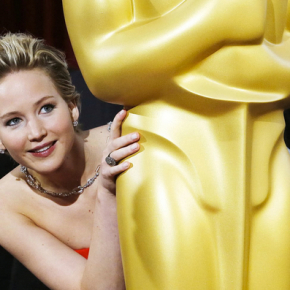 I'm not one to give much of a shit about celebrity couples, but just the mere possibility of this one is too good for me to pooh-pooh. In a recent interview with Vanity Fair, Jennifer Lawrence opened up about her all-consuming love of one of Hollywood's leading misanthropes – Larry David. And, hers is not just a love of the Seinfeld and Curb Your Enthusiasm creator's artistic output; From the sound of it, JLaw has the feels for the guy:
Do you like Curb Your Enthusiasm?" she asked [VF writer Sam] Kashner during their interview. "Do you like Larry David? I'm in love with him, and I have been for a really long time."

Taking her declaration of love up a notch, she adds, "I worship Woody Allen, but I don't feel it below the belt the way I do for Larry David."
See what I mean?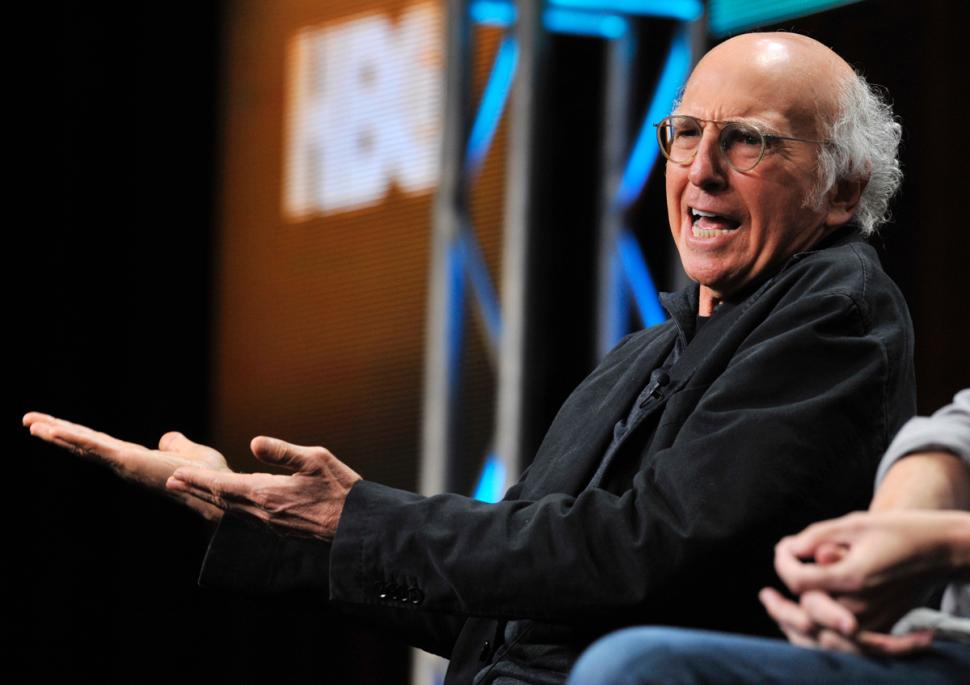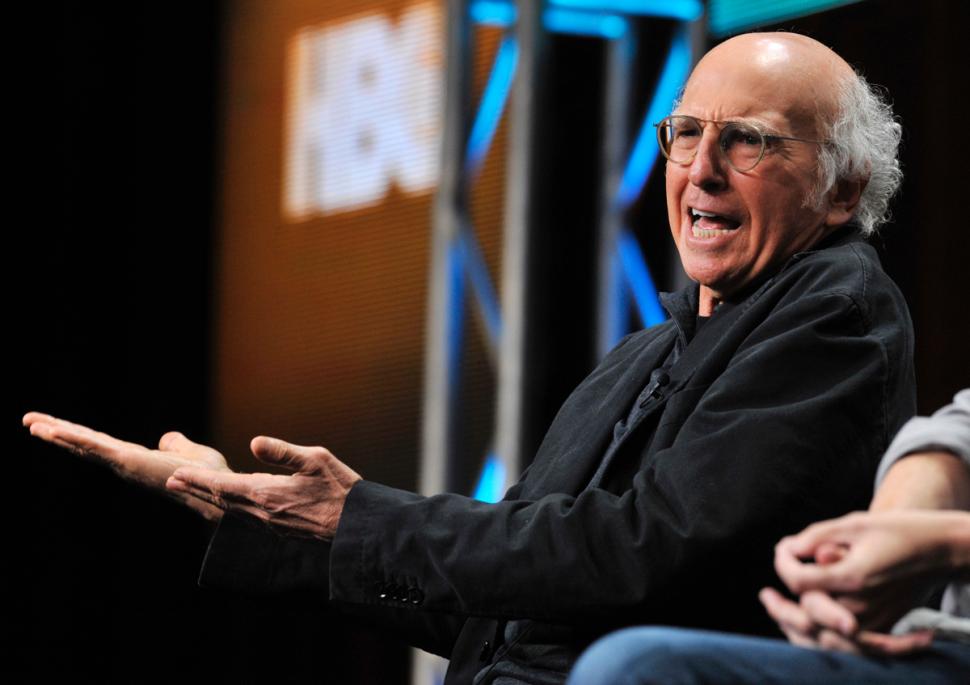 But, wish as I might for a JLaw-LDav union, Larry's not having any of it. According to The Wrap, when word of Lawrence's "below the belt" feelings for him reached David, he politely declined.:
 "Smart kid. It's a shame that I'm about 40 years older than she is. Maybe she's referring to her knees. I don't think I could do it. On one hand it's very flattering and on another hand, it's kind of a shame — in terms of timing. I'd have fun watching the reality show of it though."
You've gotta love a guy whose first reaction, upon that one of the brightest stars in showbiz has a crush on him, is "smart kid."
So, okay, no May-December romance for these two. It's a shame, to say the least, if for no other reason than the world will be forever deprived of the sheer awesomeness that would accompany the pitter-patter of little Lawrence-David feet.
Oh well. But hey, at least Larry teased the possibility of a ninth season of Curb. As far as "sorry your dream celebrity couple is never gonna happen" consolation-prizes go, that's not bad at all.
What do you think?