Wedding season's approaching, and Jewish highlights include Chelsea Clinton's first step to converting and Representative Anthony Weiner's (D-NY) complete lockdown on the Muslim vote. Invitations for these nuptial celebrations are heading out this week, and only the most powerful Jewish Democrats are scoring invites.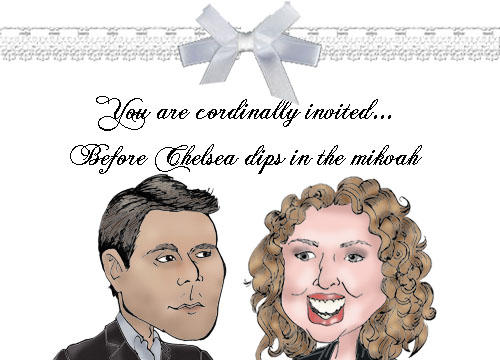 Clinton is smartly merging Bill and Hillary's legacy with cute NJB/investment banker Marc Mezvinsky. It's true: A Jew bagged America's Democratic Princess. And you can thank his father, Edward, aka convicted felon "Fast Talking Eddie," for all those emails you get about "investment opportunities in Africa." After using his Clinton connections to scam $10 million out of friends and family, Edward's known as the pioneer of the Nigerian investment scam. Mazel Tov, Chelsea!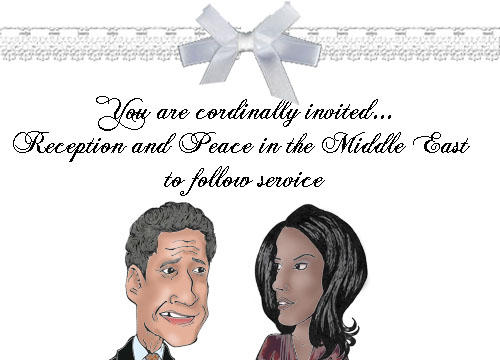 Representative Anthony Weiner, Congress's most aggresive liberal (and Rahm Emmanuel's alleged shower buddy), is embarking on the ultimate peace process by wedding his superhot Muslim girlfriend (and Hillary Clinton's most beloved aide), Huma Abedin. This union not only creates the ultimate interfaith power couple but also assures the Weiner family that their next generation will be much, much more attractive.
Related Posts:
From Lewinsky To Mezvinsky: The Clinton Jew Sweet Tooth
Anthony Weiner Explodes on House Floor: "Republicans Have Chutzpah"
What do you think?