♫ It's the mooooost wonderful tiiiiime of the yeeeear ♫
That's right It's Hanukkah/Christmas/Festivus time, and accordingly, 'tis the season to be with family, enjoy some festive holiday beverages, and buy some fucking gifts! Winter gift-giving has become an unavoidable part of our consumer-driven cultural calendar, with everyone from big box stores to artisanal etsy crochet enthusiasts getting in on the seasonal action. But in this maelstrom of Christmas sales and Hanukkah happenings, where can you turn to ensure you're directed to only the highest quality gift options for the loved ones in your life? You turn right here, of course, to the 2014 Heeb Holiday Gift Guide.
We sent our experts into the field (okay, most of them stayed on their sofas) to hand-pick (well, click) the top gadgets, gizmos, gear and gelt for our readers to give and get this Holiday season. There's something for everyone: Friends, family members, annoying co-workers, mediocre sexual partners, the works.
So get shoppin', Heeb readers. And, like Rudolph's shiny nose, let us help guide your way. 
*****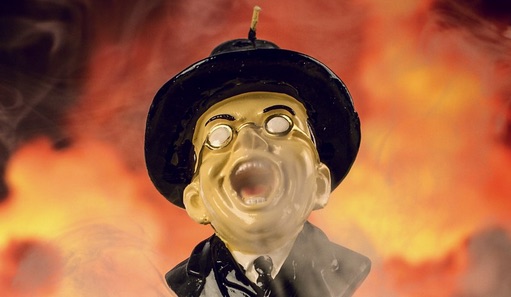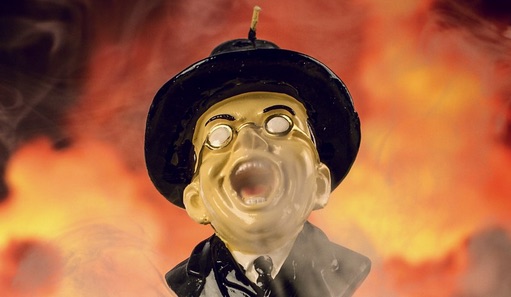 Perfect for: Nazi hating, arm-chair archeologists
What better way to celebrate Hanukkah – a story about what happens when you fuck with the Jews – than by filling your menorah with eight of these "Melting Toht" candles, inspired by the now-classic scene in Raiders of the Lost Ark in which gestapo Major Toht opens the ark of the covenant, and, well, learns what happens when you fuck with the Jews.
*****
Perfect for: Interfaith families, Jewish adults who felt left out of Christmas as a kid.
Do you have extra space in your living room that you've been looking to fill with a fire hazard? Look no further than the Menorah Tree! This festive decoration took two decent things from two separate religions, and turned them into one giant crappy thing! The Christian in you will love that it's like eight mini-Christmas trees, and the Jew in you will love that it's been marked down from $305.00 to reasonable $250.00!
Cost: $250.00
*****
Perfect for: Anyone who like's stayin' wam and looking' good
Come on, part of you thinks this is super adorable. (And not just because the Jewess modeling it is pretty damn cute.) Perfect for pillow fights and evenings spent cuddled up by the fire watching old Christmas specials (because, let's not go crazy, Christmas still has the best holiday programming), it even comes with a button over the butt for easy access to pooping or tushie touching! The real Hanukkah miracle is that somehow, this thermal onesie is sexier than any Hanukkah lingerie could ever be.
 *****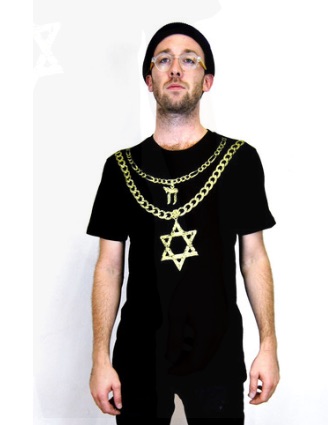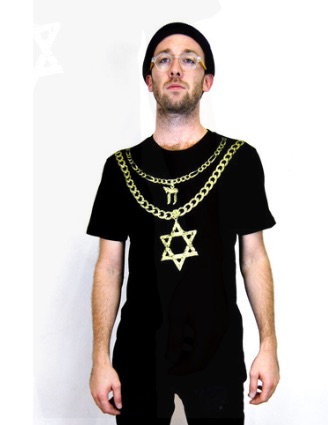 Perfect for: Your cousin who insists on making all their most important statements via t-shirts.
Printed on a soft-as-a-brand-new-yarmulke 100% ring-spun cotton, black shirt with iridescent gold ink. This shirt's bling will shine as bright as the candles on your menorah! The print runs right to the shoulder seam to give you maximum chainzzzzzzz.
*****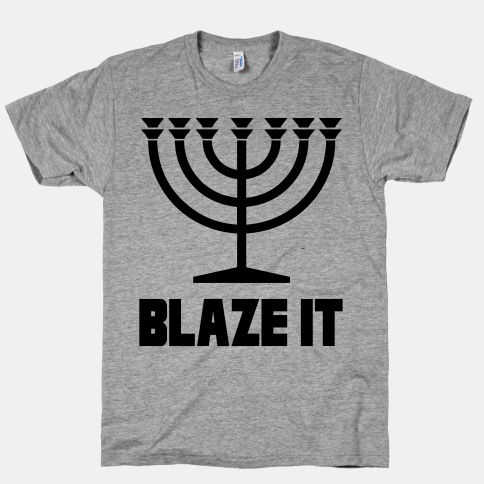 Perfect for: Your AEPi bro who peaked in college
Hanukkah is a festival of lights. Smoking marijuana involves lighting the herb on fire. It stands to reason someone would take this all-too-easy overlap of snarky Jewish and snarky stoner pride and put it where it belongs – on an ultra-comfy American Apparel top.
*****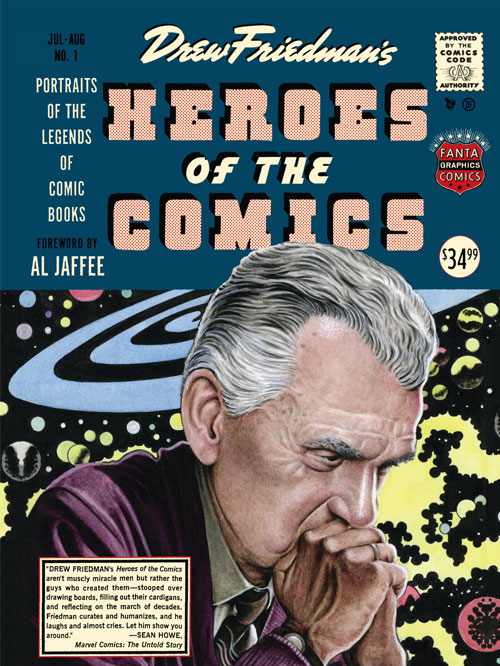 Perfect for: Comic book history buffs and pop culture fanatics.
Drew Friedman previously published three liverspotted volumes of his portraits of 
Old Jewish Comedians
 that add class to any cosmopolitan coffee table, and he's done it again, with his lovingly crafted collection of comic book creator portraits (many old and Jewish) including Jerry Siegel & Joe Schuster (Superman), Jack Kirby (Fantastic Four, Hulk, Thor), Will Eisner (Spirit, A Contract With God), Al Jaffee (MAD's Snappy Answers to Stupid Questions & the MAD Fold-in). Harvey Kurtzman (MAD Magazine). Next to each portrait is a short lovingly written appreciation.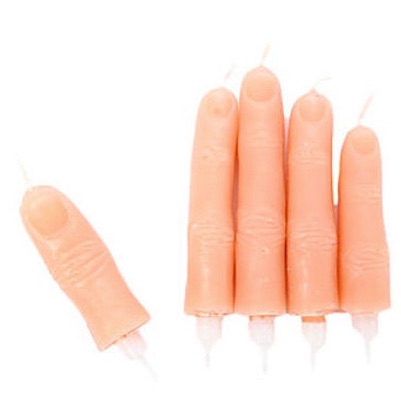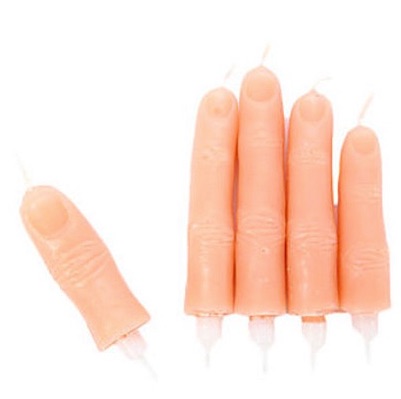 Perfect for: The asshole with an overpriced, oversized, garish Menorah who insists the only way to appreciate Hanukah is to attend their annual first night "lighting" soiree.
The beauty of this gift is that it isn't a passive aggressive, it's just plain AGGRESSIVE. While 50 plus guests gather round the menorah, the host is horrified that fingers adorn their majestic holy grail. As an added bonus, be sure to tell them you're bringing latkes with all the fixins', when really you're bringing Tatkes (tater tots depressed with one thumb to widen, then bake, not fry) and ketchup.
*****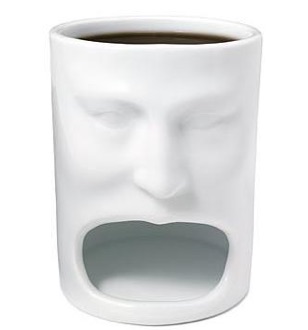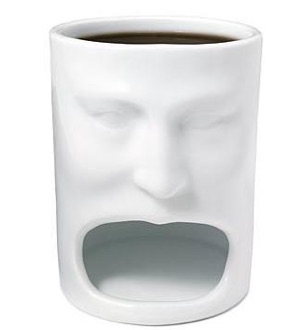 Perfect for: A twice removed uncle who shows up every year to stir the comfort zone pot. He's a creepy freak of nature. While sitting behind the wheel at a red light, he picks his nose and surfs the web for Top 10 beaver shots on his Vonage phone.
The mug is a token of the recipient's inability to shut the fuck up, paired with a face that only a sane mother would abandon immediately post birth. Though whoever gets this won't get the message (they're far too narcissistic), you'll always know you sent one.
 *****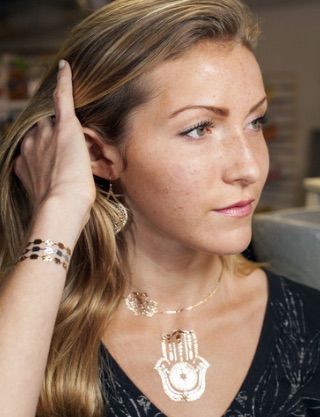 Perfect for: The sort of person who craves the attention of having tattoo but doesn't deserve the accompanying respect
Should Jews get tattoos? Does it really matter? Here's an easy out – these seasonal gold and silver temporary pieces peel on easily, and peel off when you're done with them. No, they'll never pass for the real thing, but if you're looking to make a temporarily shimmery impression without needles and ink, these are your best bet.
*****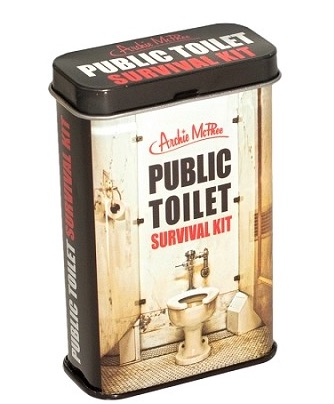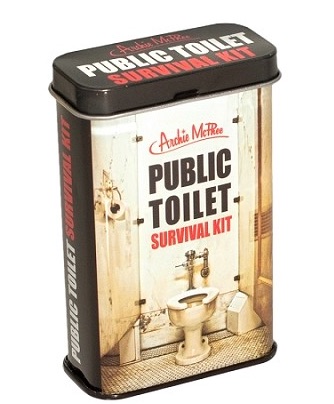 Perfect for: Your friend who puts a cap on wiping their ass because a thorough wiping is too much work.
What we love most about this gift is that it speaks to our germophobia issues. Also, it's the perfect opportunity to add a gift card that reads:
Dear Friend, Because you don't properly wipe your ass, you probably don't wash your hands. In this nifty kit, you'll find a few hand sanitizer napkins to get you on the right track… and let's get you there or I'll cut you.Love, Me
*****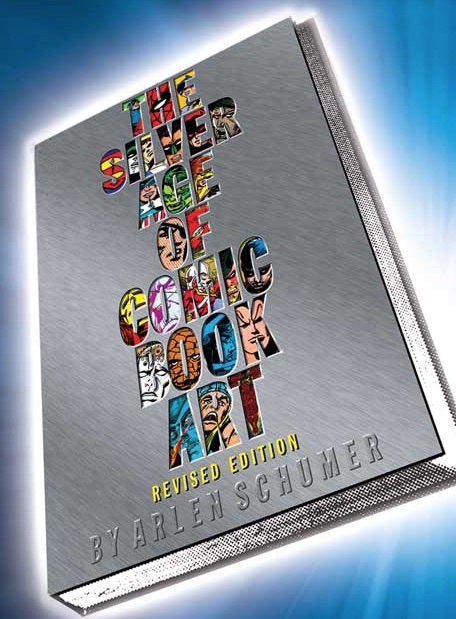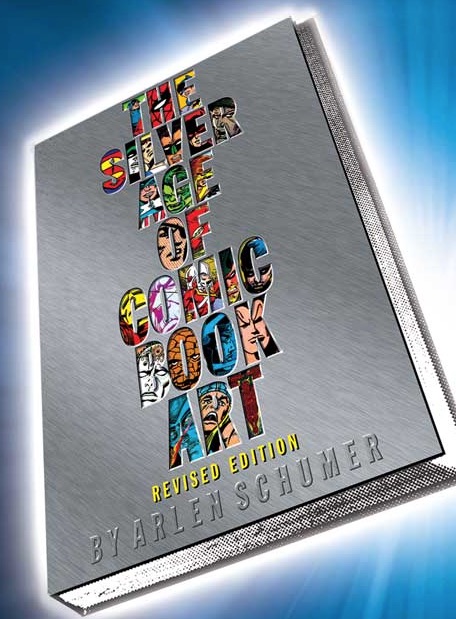 Perfect for: Super-hero lovers, comics nerds and movie fans alike.
The ultimate gawjussly designed cosmic coffee table book celebrating the Silver Age (1956-1970) of comic book mythology, celebrating superheroes like The Fantastic Four, Hulk, Batman, Spider-Man, Doctor Strange, Green Arrow, Silver Surfer, The Flash, Green Lantern and more, and dynamically showcasing the art of the eight creators most responsible for the marvelous magic that ultimately got made into movies: Jack Kirby, Steve Ditko, Neal Adams, Jim Steranko, Joe Kubert, Gene Colan, Carmine Infantino, and Gil Kane
*****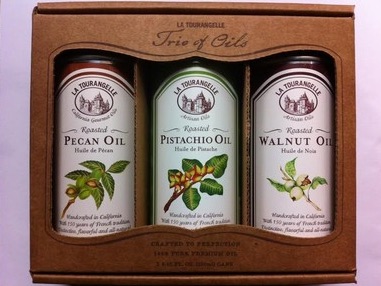 Perfect for: The self-professed 'Latke Monster'
We don't know about you, but for us, the word "Hanukkah" is basically synonymous with "guess I'm going to try and eat as many latkes as I can, holla Guinness Book of World Records, I'm coming for you." Turn your latke-making (and eating) up a notch with this OU-ed artisanal oil set — your belly will thank you, even if your pores don't.
*****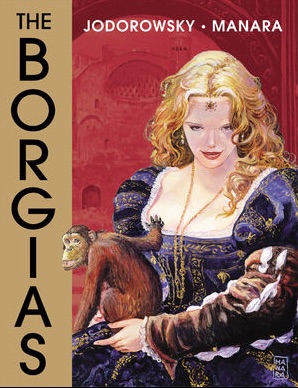 Perfect for: History buffs, fans of Jodorowsky's psychedelic graphic novels & films and of Manara's sexy painted ladies.
With exquisite painted art by Italian master Milo Manara, this is a makes-the-Showtime-version-look-tame account of Italy's first and ultimate Mafia family, written by wild genius Alejandro Jodorowsky, renowned for both his films (Holy Mountain, El Topo, and the recent Dance of Reality) and his majestic graphic novels (The Incal, Technopriests). Violent, sexy and historically accurate this is one graphic graphic novel.
*****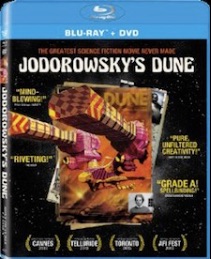 Perfect for: Fans of smart science fiction and of mind blowing documentaries with copious footage of visionaries in action.
This uber-watchable documentary goes behind the scenes of the greatest film never made. In the early 70's psychedelic filmmaker 
 Alejandro Jodorowsky's (EL TOPO, Holy Mountain) began a few year process of  adapting Frank Herbert's sci-fi classic Dune. The cast was to include Orson Welles, Mick Jagger and Salvador Dali, with a soundtrack by Pink Floyd and visuals by Moebius and H.R. Giger (Alien). The film was never made, but the making of it influenced countless films and culture as a whole. To glimpse Moebius's storyboards is worth the price alone.
*****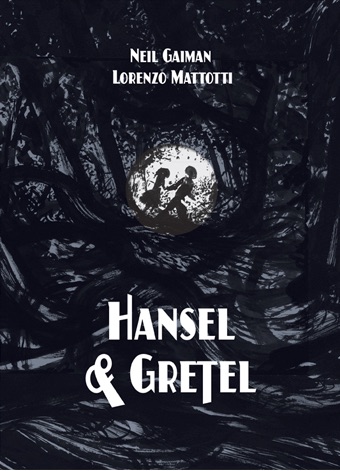 Perfect for: Children ages 8+up and anyone who digs a classic creepy yarn.
Neil Gaiman, rightfully beloved as scribe of the magical multi-volume Sandman epic graphic novel teams with Italian master illustrator Lorenzo Mattotti to create a creepily compelling primordially potent reinvention of the classic Grimm Brother's fairy tale. Published by Toon Books, Francoise Mouly's (art editor, New Yorker; co-founder, RAW; wife, Art Spiegelman) imprint of impeccably printed  "high quality comics for kids," this is a tome to be treasured. Mattotti's pitch black India ink shadowy art perfectly complement Gaiman's terrorific tale-telling.
*****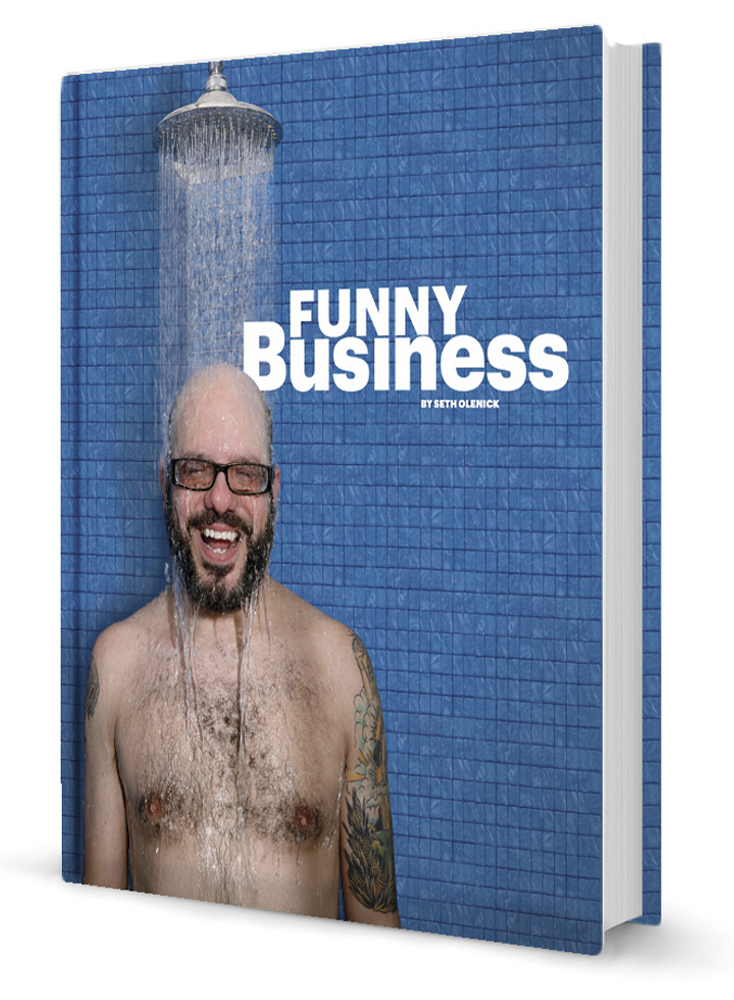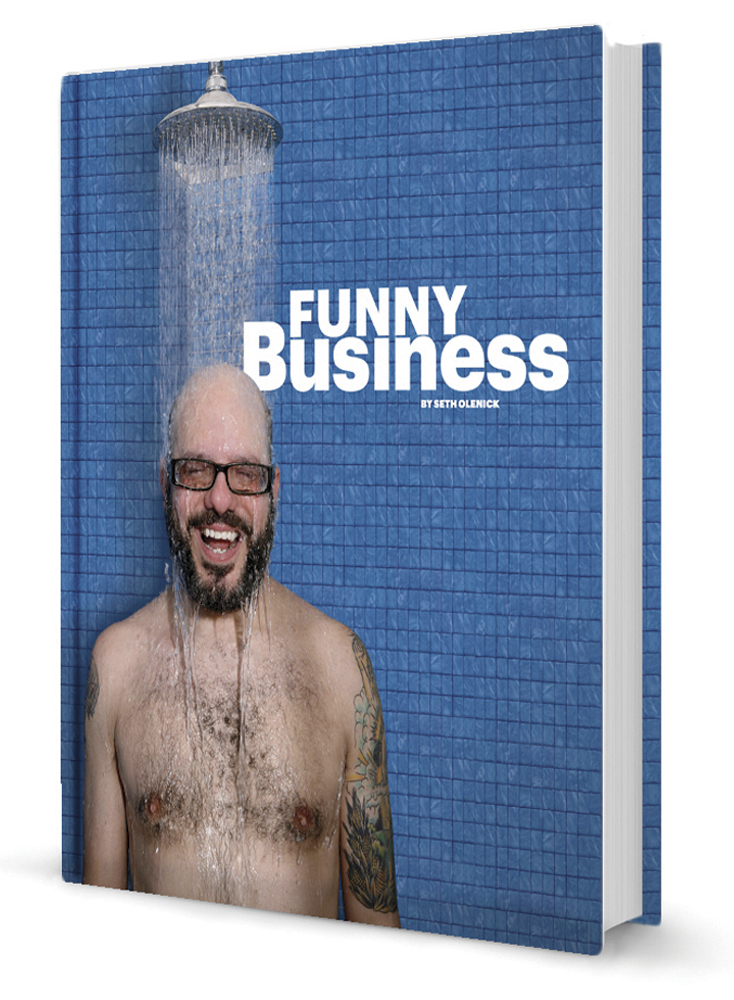 Perfect for: That friend who won't shut up about the time Nick Kroll said "Excuse me" after bumping into them in Columbus Circle.
Funny Business, the independently-published coffee book by Seth Olenick featuring 200 photos of some of the biggest names and up-and-comers in the comedy world for the past 20 years, is getting a lot of attention as of late, and for good reason. Shot over the course of 6 1/2 years by Olenick, it covers the gamut from writers to stand ups, directors, producers, actors and everything in between- most of whom are regular household names by now. Weighing in at a hefty 5 lbs., this book will help you forget all about your holiday constipation
*****
What do you think?