I've never lived anywhere with less than 80,000 Jews, let alone 80,000 people, so when I moved to rural Northern California I was expecting some culture shock.
Then, I found this: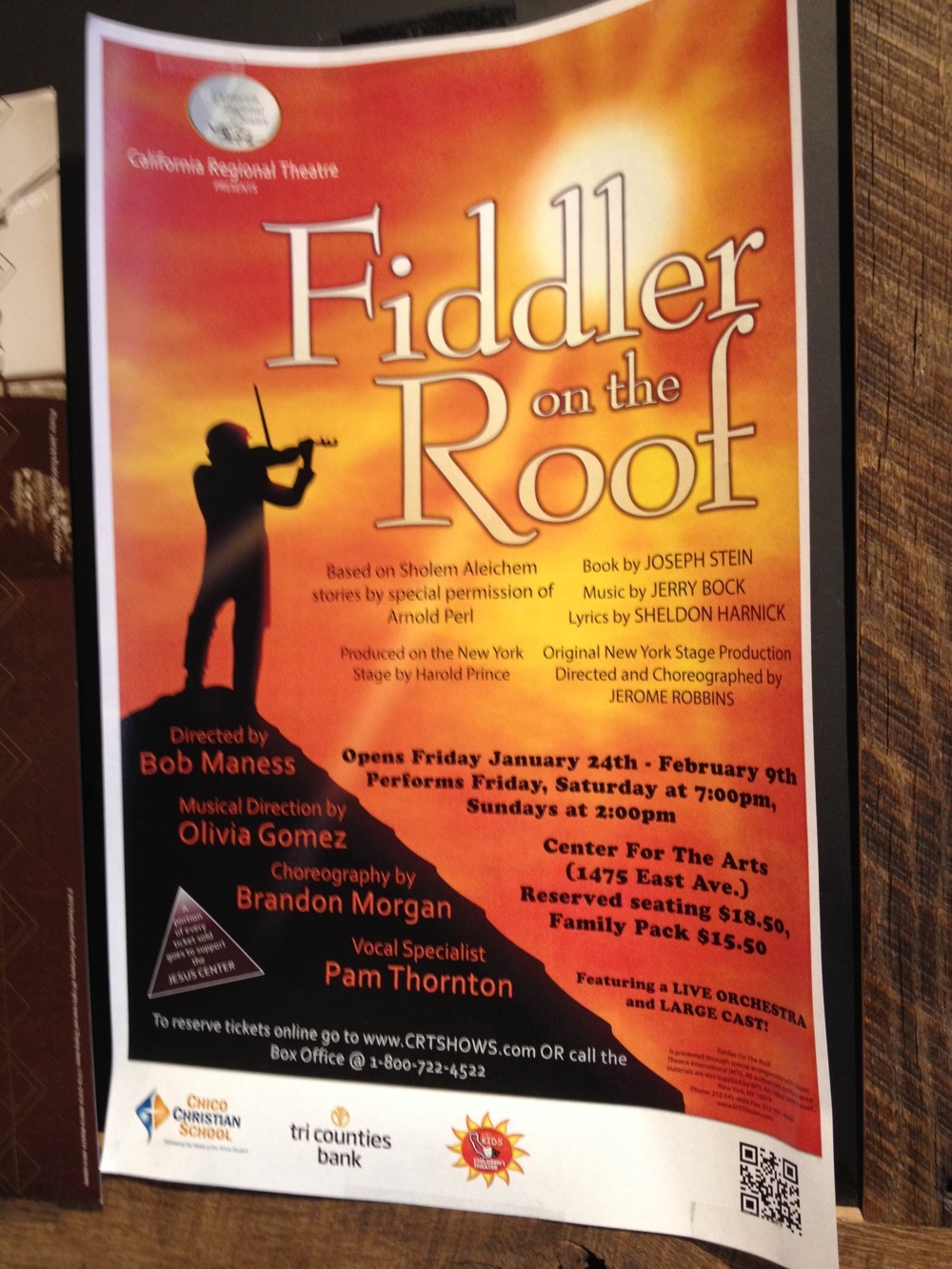 Jews! My initial reaction was to praise the God I don't believe in though a Snoopy dance by the community bulletin board at Starbucks.
Upon closer examination, though, my ecstatic joy turned into flabbergasted confusion, which tripped up the aforementioned Snoopy dance and almost caused me to spill my dainty White Chocolate Mocha.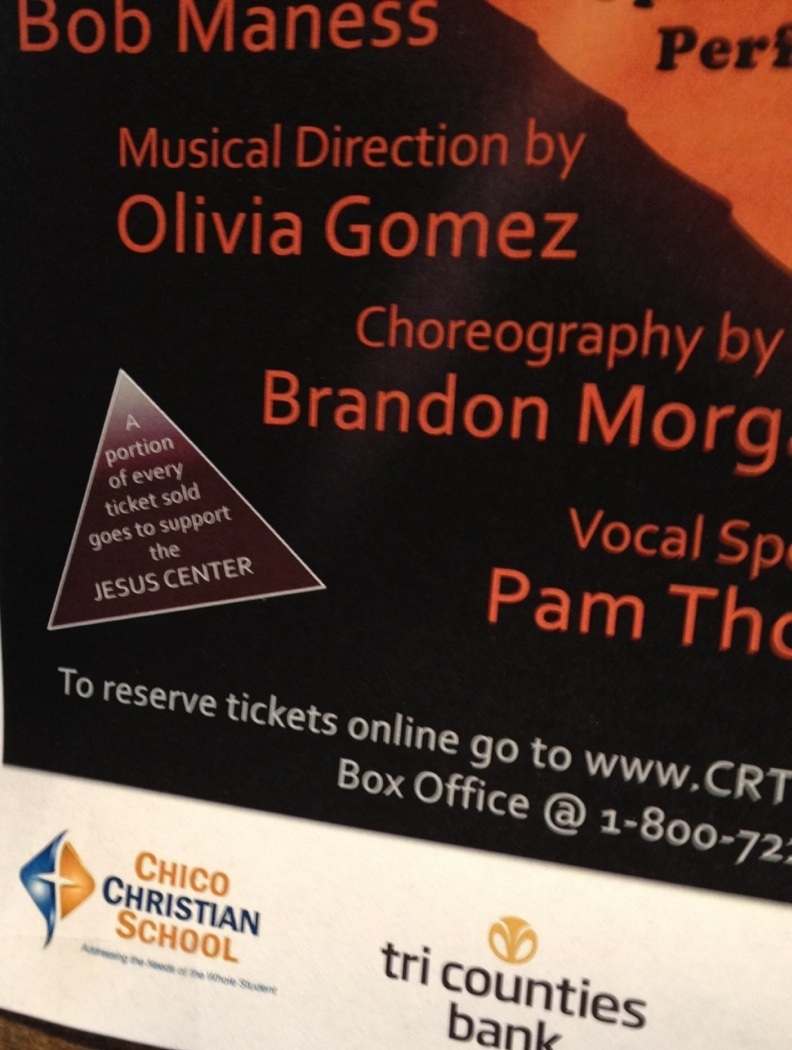 Is this what happens when the Tevyes of the world turn their backs on little Chavala? Fiddler-funded Messianic Mashups?
The theater staging the production ensures patrons that Fiddler is "rich in historical and ethnic detail." Well, so is Williamsburg, or Pico-Robertson, but there at least you don't have to buy tickets.
What do you think?