In turning The Simpsons' Krusty the Clown (née Herschel Krustofski) into a golem, dripping obscenely in a bukkake of resin, New York-based sculptor Justin Lieberman hasn't quite created a monster, but a fitting tribute to one of TV's greatest Jews. The self-explanatory piece, Krusty Kast with Polymeliac Limb and Vestigial Tail (2008), was featured in the group show "Heroes and Villains" at Marc Jancou's downtown gallery and will be part of Lieberman's solo show at Zach Feuer Gallery (LFL) in January.
"Elective Affinities with Monochromatic Color Average Shift"
(diptych), 2006
Mixed media on paper
58″ x 58 1/2″ each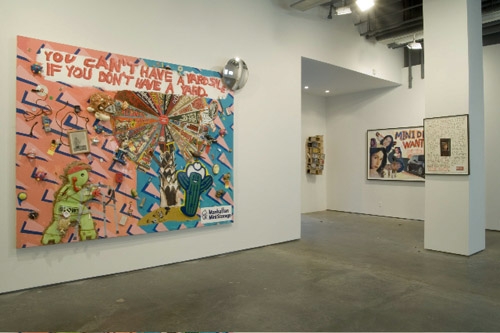 Agency Open House, installation view, 2007
Mixed media on paper
58″ x 58 1/2″ each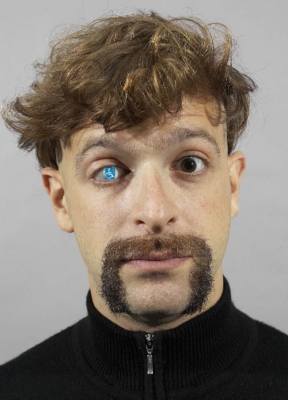 The Asset (handicapped), 2004
C-print
24 x 20 inches
61 x 50.8 cm
Edition 3/10
All images courtesy of the artist and Zach Feuer Gallery, New York
What do you think?