At over three hours long, the Academy Awards are a threat to the urinary tract health of all Hollywood's A-list actresses. Surviving an evening in the world's most expensive, elaborate and tight-fitting gowns — not to mention layers of girdles and Spanx — while guzzling down flutes of champagne makes it hard for any woman, even a celeb, to avoid an embarrassing accident. With consideration to the kidneys and urethras of today's biggest stars, Heeb rates the best and worst 2010 Oscar dresses for going to the bathroom.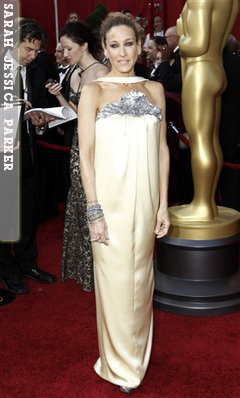 Check out Sarah Jessica Parker's yellow Chanel dress. The ultimate in toilet style, the clean lines and loose-cut style mean Mrs. Broderick didn't even need Spanx, making it simple for SJP to pop a squat over the bowl.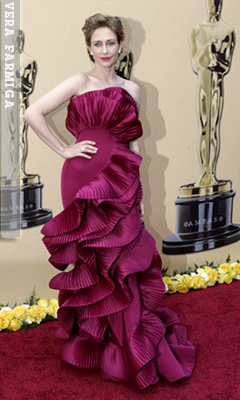 This hot pink Marchesa gown didn't help Up in the Air's Vera Farmiga bring home an Oscar, but it is Heeb's official Worst Dress for the Bathroom. Imagine managing all of those stiff-looking ruffles inside a cramped stall? A minimum of two assistants must have been necessary for each "powder room" visit.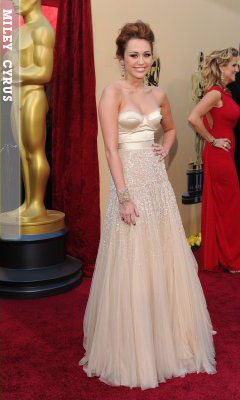 Though the bustier shows too much of her teenaged Golden Globes, Miley Cirus's loose, flowing skirt should have provided ample room to hide a pair of Disney Pull-Ups. Yet notice her uncomfortable posture, pained smile and cinched waist? It looks like Billy Ray's daughter tried to hold it through all those boring technical awards. Achy-Breaky bladder.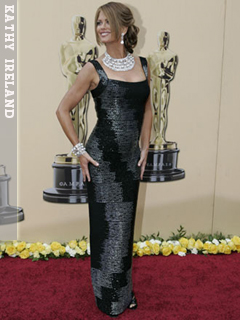 As one of ABC's pre-Oscar hosts, Kathy Ireland acted truly bizarre on the red carpet. Inside sources claim neither drugs nor alcohol, but rather oxygen deprivation caused her strange behavior. The constricting full-body girdle necessary to squeeze into that beaded black Herve Leger dress almost killed Ireland. Eventually, the former model needed to pee so badly she lost sensation in her arms.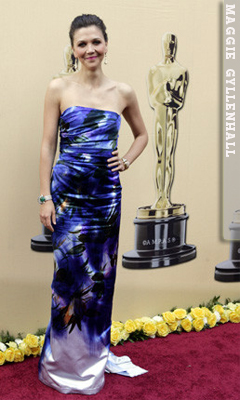 Maggie Gyllenhall's simple, hippie style is always bathroom-friendly. This Dries van Noten tie-dyed wrap dress makes even "number two" a breeze. Just unwrap and go. No assistance necessary. And that deep purple color hides any unfortunate splashback.
What do you think?