79. Love At First Bite (1979)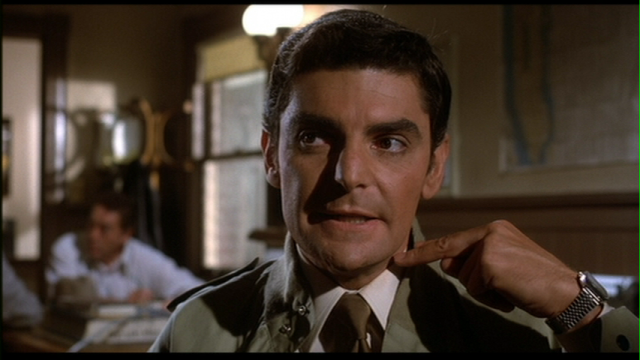 While fighting Count Dracula for his girlfriend Cindy, Richard Benjamin's Dr. Jeffrey Rosenberg (he took the name for "professional reasons") accidentally whips out a Star of David instead of a more useful cross. "Well, Count, what do you say to that?" he asks the vampire (George Hamilton). Unfazed, Dracula replies, "I would say, leave Cindy alone and find yourself a nice Jewish girl, Doctor!"
78.The Girlfriend Experience (2009)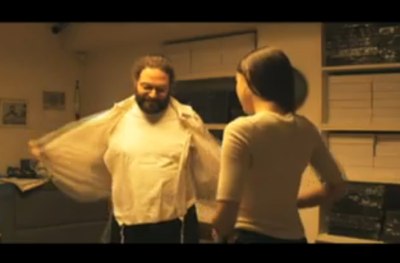 In the final (climactic?) scene, an Hasidic man meets high-priced call girl Chelsea (Sasha Grey) to have a shivering orgasm just by holding her. Simultaneously tender and revolting, Stephen Soderburgh sums up Chelsea's life as a prostitute without even a single word of dialogue.
77. Superbad (2007)
Investigating a robbery, Officers Slater (Bill Hader) and Michaels (Seth Rogen) just can't bear to ask the pretty, black clerk the color of the thief. They mumble and fumble, but when she tells Michaels the guy was "like you," he's incredulous: "He was Jewish! An odd crime for a Jew to commit." Of course, that's not what she meant ("He was Caucasian!" she answers). For Officer Michaels, being Jewish and being Caucasian have altogether different meanings, an idea that winds its way through many of Judd Apatow's comedies.
76. Marci X (2003)
Lisa Kudrow cleverly plays with JAP stereotypes in this underrated comedy directed by Richard Benjamin. As Marci Feld, she battles a right-wing religious group waging war on her ailing father's record company. When Feld meets controversial hip-hop artist Dr. S (Daymon Wayans) with his jewelry and mink coat and his hair all done up, he reminds her of someone. "Tupac, DMX?" he asks. "My Aunt Esther," she replies.
75. The Plot Against Harry (1969)
Centered around mid-level Jewish gangster who's trying to figure out life after prison, this film does everything we ever wanted from a Jewish drama—make a character's Jewishness an essential part of who he is, without it being a source of pity or pathos. Harry's Jewish like Vito Corleone's Italian—it's what he is, without being all he is. And when the Jewish elevator operator finds out Harry's roots, he tips him off: The feds are bugging Harry's room.
74. Going Overboard (1989)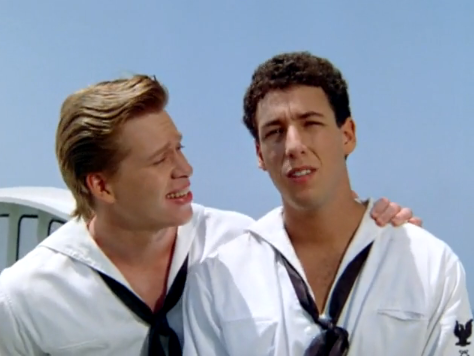 It made IMDB's "Bottom 100" list, but Going Overboard is redeemed by one moment: Shecky Moskowitz (Adam Sandler) accuses Neptune of anti-Semitism after the God of the Sea makes fun of his nose. Brash and fearless, Moskowitz even calls out divine power to defend the Semitic schnozz.
73. Munich (2005)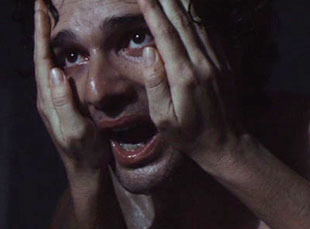 A tortured Avner (Eric Bana) pumps away ontop of his very sexy, very pregnant wife Daphna (Ayelet Zurer) while images of the Munich massacre race through his head. Just as Black September opens fire on the Israeli athletes and coaches, both Avner and John Williams's soundtrack reach a hard, sad climax. So creepy, perverse . . . and hot, we forget the film we're watching was made by Steven Spielberg. [Watch this clip at YouTube.]
72. The Way We Were (1973)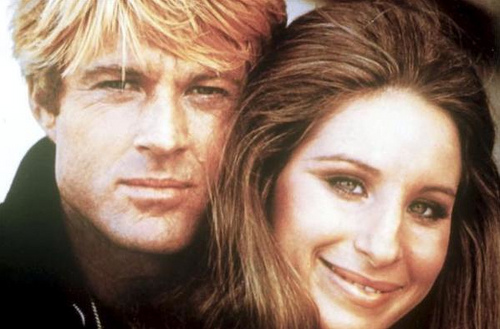 After attending a Marx Brothers-themed Hollywood party, Katie Morosky (Barbra) seems to have Jewish on her mind. She tells Hubbell Gardner (Robert Redford) about a book synopsis she's writing called "Shavuous!", which takes place on a rice paddy on a Chinese kibbutz. She then tells him another one about a loud mouthed Jewish girl from New York City who comes to Malibu, California and tells her gorgeous goyshe guy that she's pregnant.
71. Pi (1998)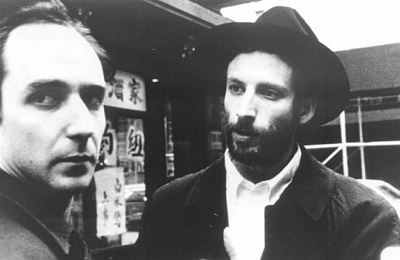 Great movie that helped catapult the career of "Weisonofsky" (Darren Arnofsky and wife Rachel Weisz). When Max Cohen (Sean Gullette) meets Lenny Meyer (Ben Shenkman), it's perhaps the first time in the history of cinema that a Hasid actually speaks English like he came from a crappy Brooklyn yeshiva, instead of a casting call from Witness.
70. Oliver Twist (2005)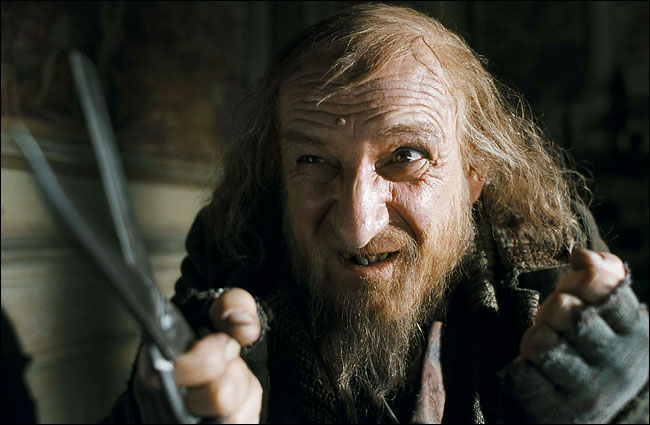 Ben Kingsley plays Fagin as Polanski brings back the anti-Semitic tropes other Dickens adaptations went out of their way to avoid. When Fagin finds out Nancy has been killed and begins to pace and mutter ("Oy, oy oy,"), the dark and problematic complexity of his character restored.
[#100] [#99 – 90] [#89 – 80] [#79 – 70] [#69 – 60] [#59 – 50] [#49 – 40] [#39 – 30] [#29 – 20] [#19 – 11] [#10 – 1]
What do you think?