Heeb's annual Christmas Eve party returns this year with a world music spin.
Marcy Playground drummer, Shlomi Lavie, debuts his solo project, Dolchnakov Brigade, at Heebonism.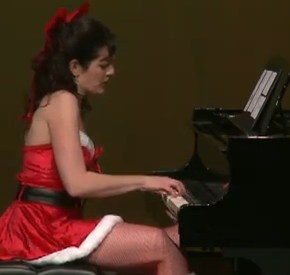 Katie Goodman of Broad Comedy has the song of the year for being Jewish on Christmas.
The publisher of Heeb waxes philosophical on the state of the magazine...then takes another swig.
As funny as we all found Kagan's remark about how all Jews spend their Christmases, in reality she was participating in activities far more vile. Heeb has proof.