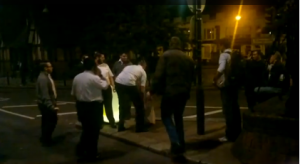 We didn't understand why the hasidim joined the rioters in London. But now we may have an answer.
Failed Messiah reports,
Behadrei Haredim is reporting that a haredi yeshiva student was arrested for possession of property looted during the London riots.

It says the arrest sent shock waves through the haredi community in London, and people are getting rid of looted items as fast as they can.

Police say that more arrests are forthcoming.
What do you think?