The Wall Street Journal confirmed today that Bernie Madoff, the badass Ponzi wizard, was assaulted by a fellow inmate back in December when he was treated for a broken nose and fractured ribs. Back then, both Madoff and officials denied his injuries were the result of a "new fish on the cell block" ass kicking. The Bureau of Prisons claimed the injuries were the result of a fall caused by "dizziness and hypertension." And, of course, Madoff wasn't going to squeal. It ain't healthy to snitch in the big house.
Madoff's assailant, who's serving time for a drug conviction, is described as "beefy." His mother — and you know if his mom's above ground, the guy's a hell of a lot younger than 71-year-old Madoff — said in an interview that her son is a bodybuilder with a black belt in Judo.
Though Madoff's alleged attacker's identity is still unknown, Heeb has created these images of a tough, young, violent, "beefy," bodybuilding inmate: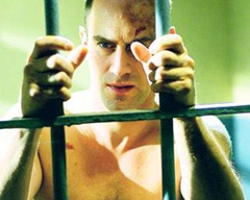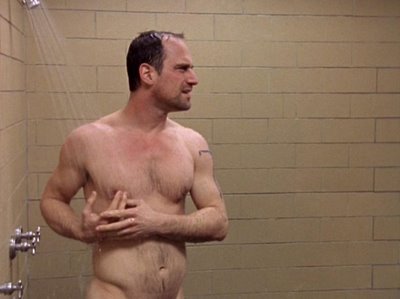 A possible likeness of Madoff's abuser. No word on whether or not the incident could be classified as domestic violence.
On a related note, for those looking for a fast way to turn a buck in this bad economy, Madoff advises against day trading. "I was trying to get into day trading and he's like, 'That's not for you. That's for individuals like me with millions to spare," reports a friend and fellow inmate.
Millions to spare?! Just how much does prisoner No. 61727-054 have left exactly?
Related posts:
Madoff May or May Not Have Roughed Up "Prison Wife"
Bernie Madoff: Future Prison Bitch?
Bernie Madoff's Guide to Fine Dining
What do you think?