In a conclusion to the most important cat fight of the new year (geopolitically speaking), Miss Lebanon (Saly Greige) has retained her title, which is a win for Miss Israel (Doron Matalon).
As The Telegraph reports:
Miss Lebanon weathers political storm surrounding a selfie with Miss Israel, as she accuses her rival of chasing her around for the photograph Miss Lebanon will not be stripped of her title or punished for posing for a photograph with Miss Israel, the Lebanese government said.

"According to the information we obtained, Miss Lebanon did not have bad intentions that necessitates her being stripped of her title or punishment," said Michel Pharaon, Lebanon's Tourism minister, in a televised press conference on Friday.

He spoke after photographs taken at the Miss Universe contest in Miami showed beauty queens from Israel, Slovenia and Japan around Miss Lebanon, causing uproar back home.

Lebanon and Israel remain at war and it is illegal in Lebanon to have any contact with an Israeli.

"Miss Lebanon has been the subject of a racist and random campaign," said Mr Pharaon. "I see that we should support her."

"From the first day I arrived at the Miss Universe pageant I was very careful not to take any pictures with Miss Israel, who tried repeatedly to take pictures with me," Ms Greige wrote on Instagram. "While I was preparing with Miss Slovenia and Miss Japan to get our photograph taken, Miss Israel jumped in and took a selfie with her phone and posted it on social media.
Even if Miss Lebanon's claims are only partially true, this reveals both a strategic bent and a tactical determination on the part of Miss Israel, as the entire controversy of appearing in a photo of participating contestants reflects badly on those upset about the photo in the first place. After all, if the photo had been ignored, it was a win for Israel. If it created a controversy, it reveals the anti-Israel crowds' poor sportsmanship, and makes them whiners to boot.
For anyone who might think Matalon doesn't have intense nationalist motivations at the pageant, and is just another pretty face who accidentally walked into a controversy, well, let's look at her reaction to the photo scandal.
"You know, I really want to make a difference," responded Matalon to a question from a Hollywood Access TV reporter about how she handled the situation. "I want people to talk about it…

[…]

Matalon also expressed her pride to be representing Israel. "I'm so proud… – look [pointing to her dress, which was decorated with a sequin Star of David], I have my sign – to represent my country, my people," Matalon said.
Perhaps as well Matalon chose Greige as her mark because she assessed that this Christian Lebanese woman from a Greek Orthodox village, while no fan of Israel, still might prioritize greater enemies than a Sunni Muslim pageant contestant might, and wasn't fully on her guard against a driven Zionist photo bomber. Certainly the chaos that ensued, and the resolution in favor of Greige remaining Miss Lebanon, was also preferable to simply a disqualification. If any or all of this was intended, Mataon is hardly a rarity. Just this past month, a high-ranking Hezbollah officer fell victim to a Zionist beauty's machinations.
Some things never change. Just ask Haman.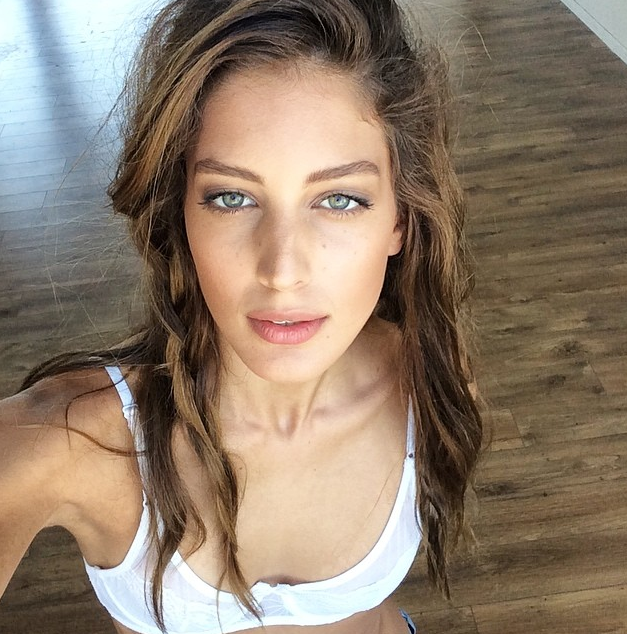 What do you think?