There are people who like bacon, people who really like bacon, and people who like bacon so much they wish they could have sex with it. Until now bacon-fetishests fell neatly in the first two categories, but thanks to one enterprising company, boning bacon is no longer a theoretical. It is, in fact, a reality. The future is now.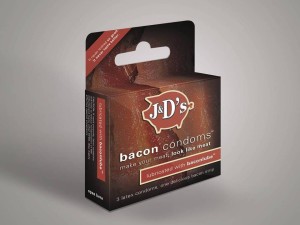 As reported this afternoon, "Bacon Condoms" are here, thanks to creators J&D Foods. Boasting the "well, of course they did" tagline: Make Your Meat Look Like Meat, the bacondoms are apparently just pork-patterns printed on high quality latex rubbers. And, in case that's not bacon-y enough for you, each condom is also greased up with "baconlube" which is a thing that exists, evidently.
Our friends at Hypervocal already have an impressive list of bacon condom puns up on their site, so I won't even attempt to catch up (although, feel free to post your own in their comments). But, what Hypervocal neglected to mention is that the bulk of J&D's bacon-themed offerings are 100% certified kosher. Seriously.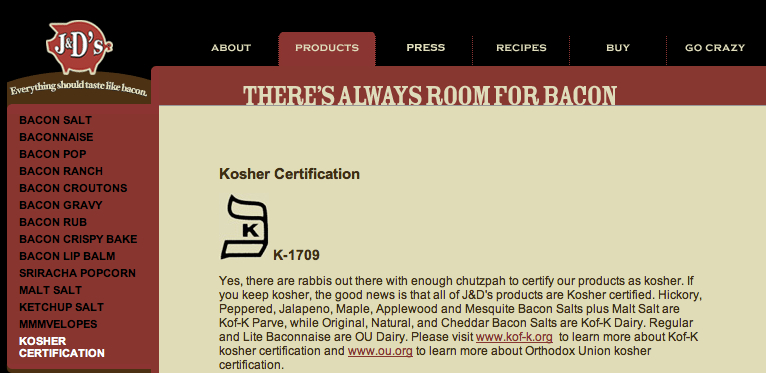 So there you have it, folks. Those of you who keep kosher, here's your chance to do all sorts of unspeakable bacon-y things without any guilt. And, everyone else? Keep on porking.
What do you think?