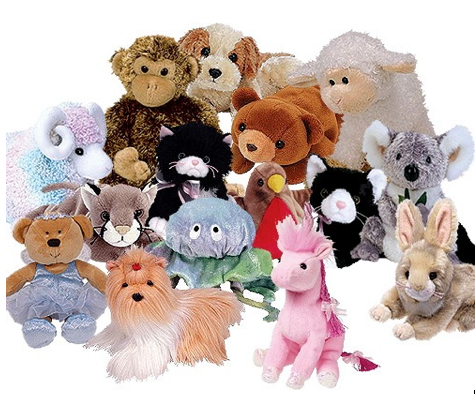 COST: Vintage Beanie Babies can be expensive: like, Legs the Frog ($789), Spot the Dog ($1,900), Brownie the Bear ($3,600) and Pinchers the Lobster ($3,800). New Beanie Babies are around $3.
Beanie Babies made a 'splash' in the toy scene in 1993, followed by Teenie Beanies. Teenie Beanies were offered in McDonalds Happy Meals as a promotional item from 1996-2000 when interest waned. Among collectors, BB's that were shipped with the wrong tag gained popularity on the Beanie Baby black market. To be clear, Beanie Babies appealed to adults who became collectors and a BB black market was born. Let's just sit with that for a minute. I am not ready to assign an emotion to this yet, are you?
There are numerous websites to discover the worth of BB's and plenty of forums for people to behave like that schmuck who brought a Lego to a plushie toy fight. And if you don't think the high cost of Beanies isn't worth discussing at length: "Meet the family who lost $100,000 when the Beanie Baby bubble burst." There's even a documentary on the subject: "Bankrupt by Beanies." Seriously?! Seriously!
On the other hand Beanie Baby daddy Ty Warner has a net worth of 2.5 billion dollars. So, there's that.
IS IT JEWISH?
THE CASE FOR:
Evidently back in 1999, copious requests to Ty Inc. to make Jewish Beanie Babies fell on deaf ears. A lover of crafts and Beanie Babies, Mrs. Orensten created her own line of "Maccabeans": Cantor the horse, Muttzuh the pup and Mooses the moose. During Chanukah, they flew off the shelves.
As for Ty Inc's BB's, several Jewish parents might have succumbed to their children's pleas, and that's great. My hypothetical child's laments would not have. Much like Sea World, zoos, Barbie Dolls, guns, violent games, masks and wind chimes, Beanie Babies fall into "Katie's Boundary Bracket"- NEVER GONNA HAPPEN. Note: If you're planning on sending me one, be sure to include a noose.
THE CASE AGAINST:
In a beige living room, in a ranch style home in Dallas, Texas, I can see a Beanie Babies Group for women, though I keep envisioning proper 1950's attire. In Polk, Iowa, gathered for a Rotary Men's Club meeting, a rogue Beanie Baby hunter covertly rallying other members to join him springs to mind.
VERDICT:
Respectfully, it is my acute uneducated opinion that Beanie Babies are markedly goyish.
*****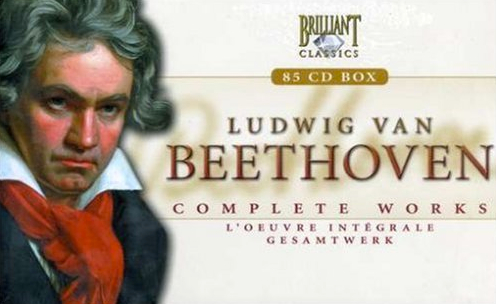 COST: New $224 and used is around $84.
Born in 1827, Ludwig Van Beethoven was a composer and pianist. He played a vital role in the transition between Classical and Romantic eras and is still one of the most influential musicians of all time. His music has been featured in a slew of movies and TV shows. Classical music in small doses is lovely, but sitting through a gazillion hour classical music concert would send me deranged. I tried.
Beethoven is rumored to have had bipolar disorder. Hate the disease, though I have an ongoing love affair with understanding psychiatric disorders. Knowing this immediately endeared me to him. During the last decade of his life his hearing deteriorated until he was practically deaf. He was deeply gifted and mercilessly tortured. Fascinating, right?
As for the Collected Works of Beethoven produced by Brilliant Classics, Amazon buyers raved… Each review is longer, more tedious and earnest than the next. A sampling from one of the reviews, "I cannot believe that the complete work by Beethoven can be bought at such affordable a price. The box has "table of content" printed on it and can be easily see when it is opened." No need to take that lithium now, here's the link. Read-to-Sleep in 0-5 seconds. You're welcome.
IS IT JEWISH?
THE CASE FOR:
Jews feel more opera driven. However, classical music is a lovely backdrop for an evening gathering of intellectuals and literarians on the Upper West Side. Classical music is soothing and dramatic. I guess it pairs well with a number of activities, but I'm struggling to figure out what those activities are. I suck. I know. Thing is, I've met Jews all over the world and not one of them has said, "Katie, if you don't go to iTunes right now and buy Hess 13 Romance in E Minor for 3 soloists and orchestra by Beethoven, you're missing the greatest ear orgy you will ever experience in this lifetime."
THE CASE AGAINST:
Classical music accompanying a pot roast dinner for six in a Victorian home in Maine, prepared by a professor and his fourth wife, a venerable corporate attorney, feels right. Beethoven quietly playing while two couples, the Bentworth's and the Benzington's reveling an autumn drive through Vermont in a Lexus convertible is another visual for me.
CONCLUSION:
Beethoven's Collected Works is Jewish
*****
BLOW-UP SEX DOLLS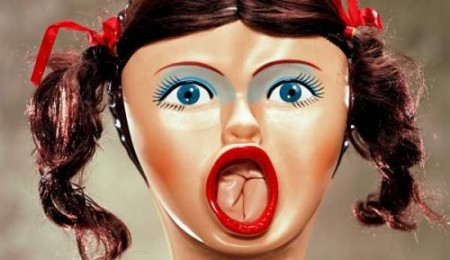 COST: You can spend anywhere from $8.99 to $500+ for a sex doll.
There are many types to choose from. Consider a Japanese doll with an extremely stiff cock and no face, a "mini midget" because midget doesn't drive the point home and referring to a little person as a midget isn't pejorative enough, a doggie style oral sex diva. I believe the bull costs extra. My favorite is what Alibaba is hawking as a "clown sex doll." A golden cock, sure, I'll consider it, but sans a shiny red knob and a few polka dots, at best it's a fauxnis. Oh, and this gem is a fetish connoisseur's dream cum true, Area 51 Sex Doll.
Before we continue, some visuals:
Alibaba's sex dolls all come with a money back guarantee. I think it's safe to assume that if you use your product and don't find it satisfactory, you can return it for a full refund.
You can use your Amazon gift card to purchase "Inflatable Life Size Semi-solid Love Doll." She's described as having a beautiful face and 8th generation perhaps this means used or that she's from a long line of illustrious sex dolls. 1:1 life size when fully inflated, 3D modeled, head, hands, feet and breasts – I feel like I should be offended. After I finish laughing my ass off, I promise I'll get there. She comes with a vibrating bullet and the dolls are moving fast!!! Rephrase, please, "She comes with a wicked fast vibrating bullet.
IS IT JEWISH?
THE CASE FOR:
Because so many of my people have allergies, I think we're likely to purchase silicon blow-up dolls- anything hypoallergenic, really.
THE CASE AGAINST:
Plastic and categorically frat house ready.
CONCLUSION:
Chaffing aside, blow-up sex dolls are religious neutral.
What do you think?