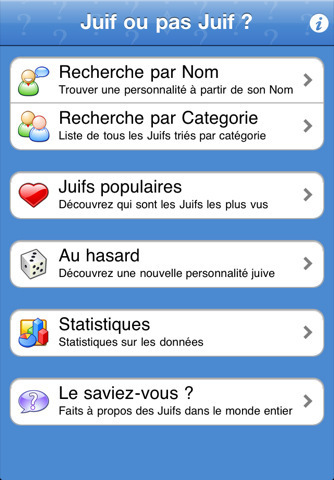 For a mere $1.07 on the Apple Store France, you can purchase an application that will allow you to consult a database to determine the most ancient question about a public person or celebrity, "Jew or not Jew?"
In France itself, however, there is a push to make the sales of "Juif ou pas juif" illegal.
Those pushing to outlaw the app? Juifs.
The creator of the app? Also Juif.
What do you think?