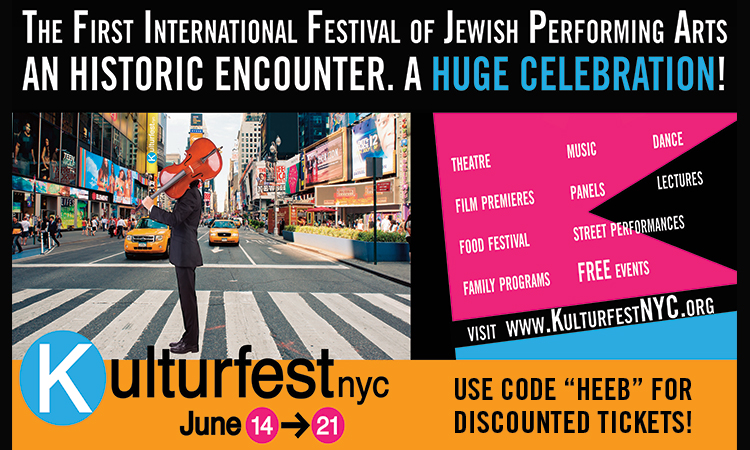 If you're a Jewish New Yorker, and even somewhat culturally literate, and haven't heard of KulturfestNYC — well then sorry, I can't help you, because you must be trapped under a giant blintz in Brighton Beach. Okay, I'll try: presented by the National Yiddish Theater Folksbiene on the occasion of their centennial, along with The Museum of Jewish Heritage plus a plethora of primo partners (including Heeb, co-hosting four shows you'll read about next week), KulturfestNYC is a weeklong Jewish performing arts-palooza, steeped in Yiddishkeit, with over 100 events (films, plays, concerts, comedy, dance, nosh, symposia) and productions from over thirty countries (including killer Klezmer bands from Japan and Mexico, a free Grand Opening concert 6/14 with The Klezmatics, Neil Sedaka, SoCalled and then some, and an allstar cantorial conglomeration, 6/16 free at SummerStage).
As jam-packed as it is — KulturfestNYC starts on June 14th and runs until June 21st — HEEB has chosen seven events you'd be meshugenah to miss. And we'd be remiss in not informing you that the code "Heeb" gets you $2-off each ticket, and brings all shows at Joe's Pub down to $15 (such a deal!). What's more, "Festipasses" are available for big discounts if you purchase for multiple shows at once. You could even win a Festipass by popping out a #MyYiddish Tweet.
Here's what we'd taste first at this soulful smorgasborg: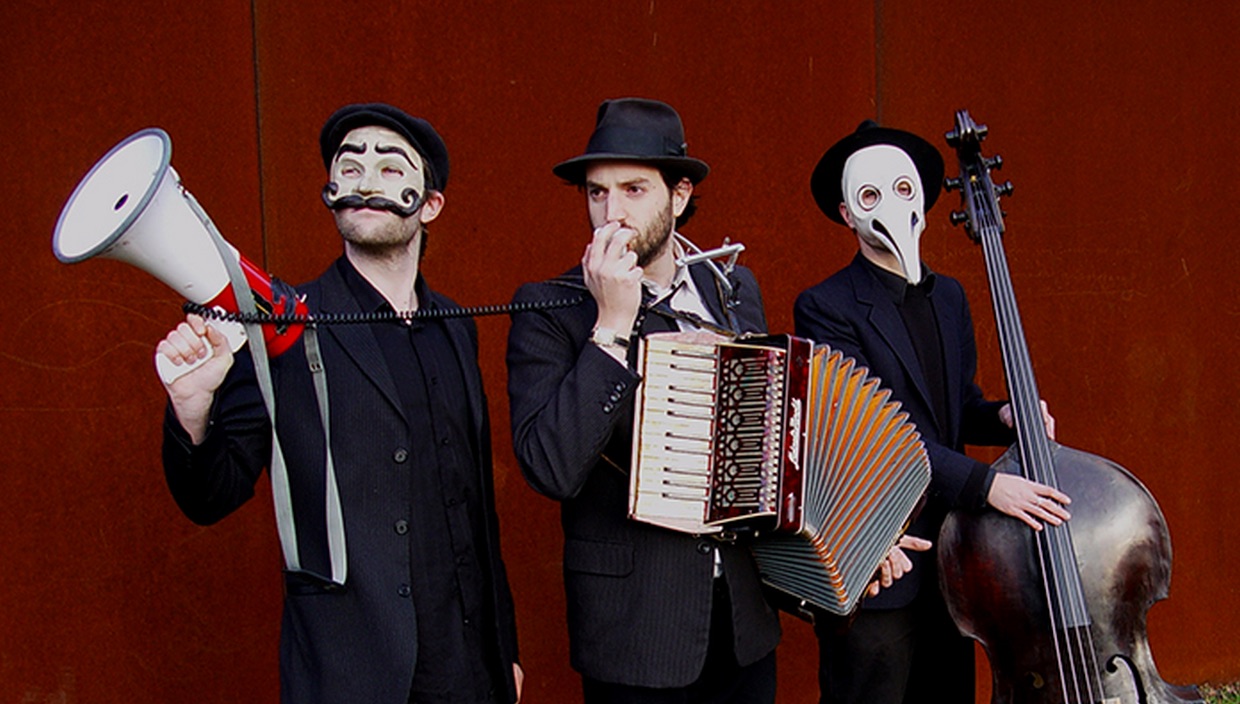 Like your Yiddish  a bissel radical? Daniel Kahn is the ballsy balladeer for you. As frontman for Daniel Kahn & The Painted Bird, his klezmer cabaret stylings have been described as a fusion between old school punkfolk, an NYC tzadik flair, and Tom Waits. For this show, Kahn will also be joined by violinist Jake Shulman-Ment and Psoy Korolenko, described by The Forward as "21st Century akyn (Central Asian shaman)" and a reinventor of Jewish music in Russia, for what can be predicted as one of the best all-star collaborative line-ups at KulturfestNYC.
Joe's Pub at The Public, 425 Lafayette St New York, NY 10003
Tuesday, June 16, 9PM
Tickets: $18.00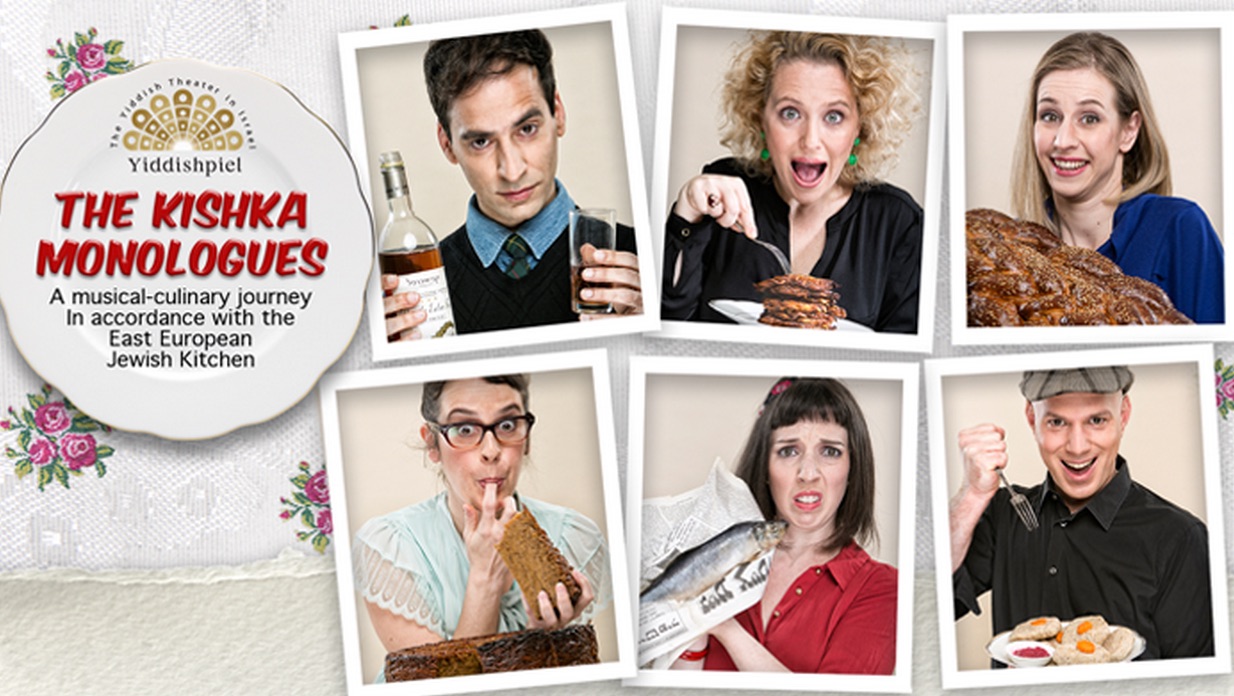 Jewish food: are there two words in the English language that gel more perfectly (or any language, for that matter)? Performed by Yiddishpiel (The Yiddish Theater of Israel), The Kishka Monologues are a series of — you guessed it — monologues (in Hebrew) and songs (in Yiddish), and simultaneously a succulent celebration of how Eastern European Jewish cuisine binds us members of the tribe through generations and across oceans. Both heartfelt and hilarious, The Kishka Monologues will remind you that "food is terror, dignity, gratitude, joyfulness, vengeance, humiliation, religion, history, and primarily…love."
Museum of Jewish Heritage, 36 Battery Pl, New York, NY 10280
Supertitles in English
Tuesday, June 16, 7:30PM
Tickets: $18.00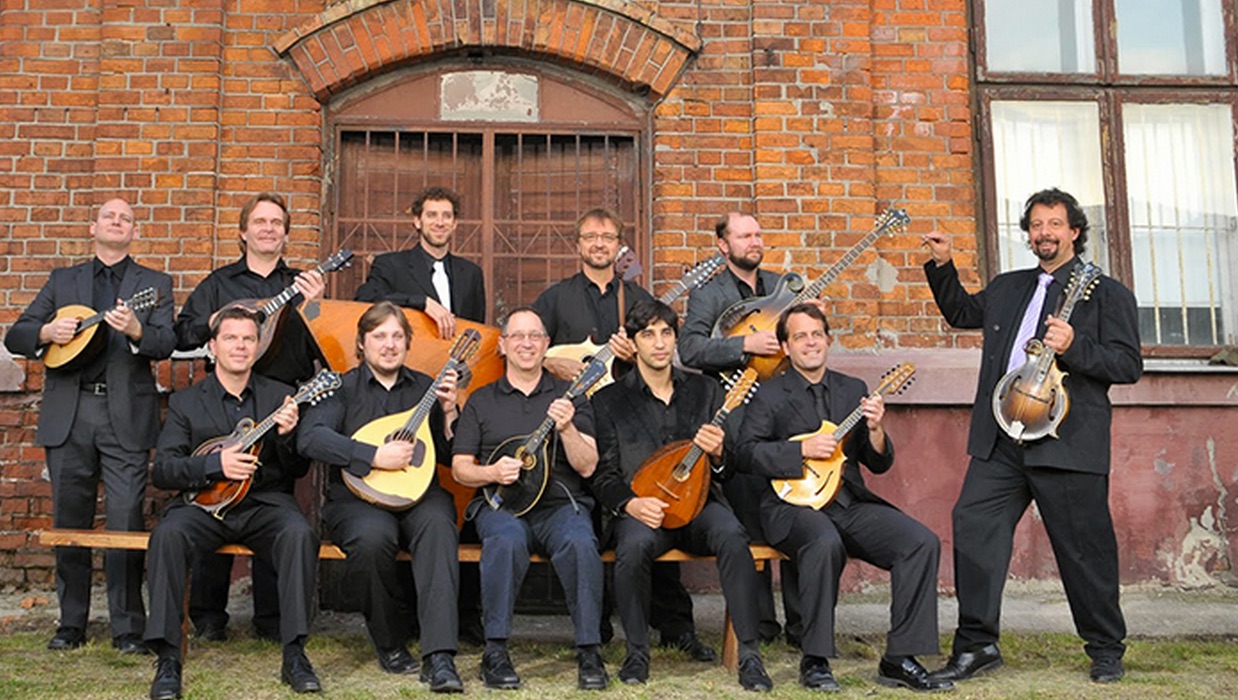 Thought the mandolin was only for Mumford and Sons wannabes and hacks? Then you've never heard Ger Mandolin Orchestra, and you need to listen to them ASAP. After finding a ratted photograph of his grandfather holding a mandolin, Israeli-American founder Avner Yonai joined forces with mandolinist Mike Marshall to enlist other string-instrument-shredders. The result: a supergroup that both honors the klezmer tradition of the mandolin and act as a living memorial to Yonai's family, and brings obscure Eastern European Jewish music to life.
Skirball Center for the Performing Arts, 566 LaGuardia Pl, New York, NY 10012
Thursday, June 18, 8PM
Tickets: $36.00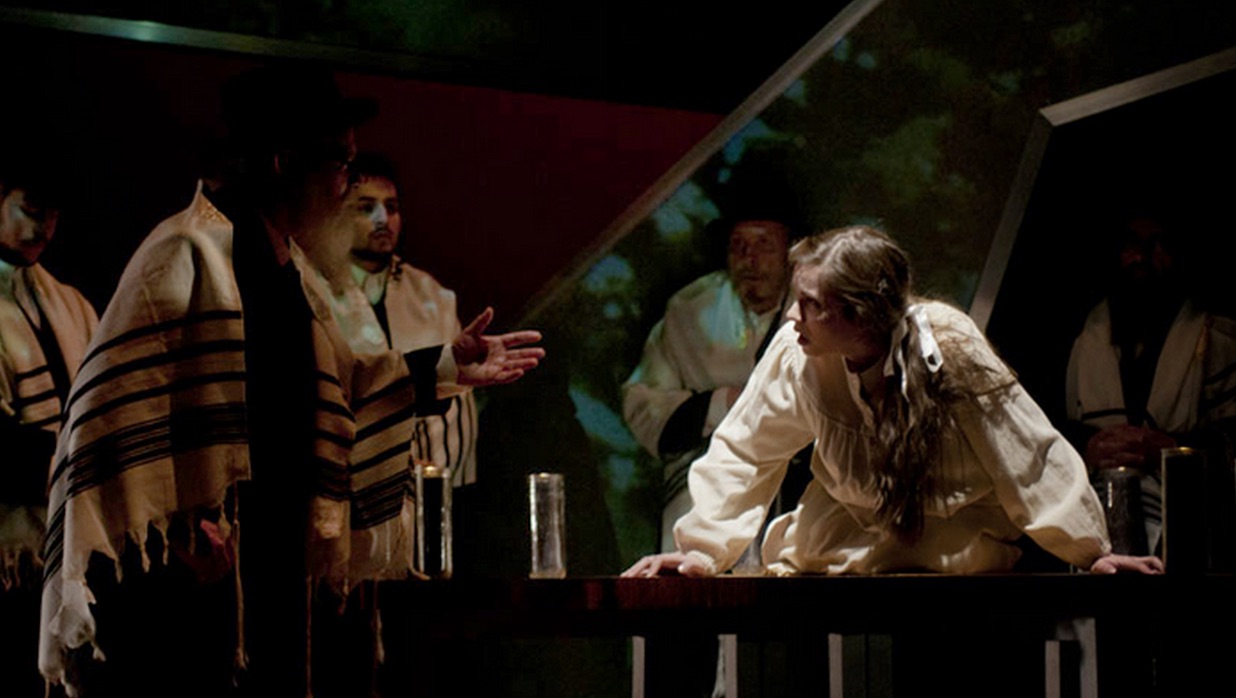 If you've never heard of Yiddish playwright and polymath S. Ansky's The Dybbuk…who are you? One of the most popular plays ever performed in Yiddish, The Dybbuk tells the story of supernatural lust between a woman named Leah who, after her lover dies after a fatal encounter with kabbalah, becomes possessed by him. Performed by the Dora Wasserman Yiddish Theater of Montreal/Canada, this hallmark is the core of what dramatic Yiddish theater is all about, and we heard there might be holograms!
Directed by Bryna Wasserman & Rachelle Glait
Supertitles in English
Abrons Arts Center Playhouse, 466 Grand St, New York, NY 10002
Saturday, June 20, 9PM
Tickets: $18.00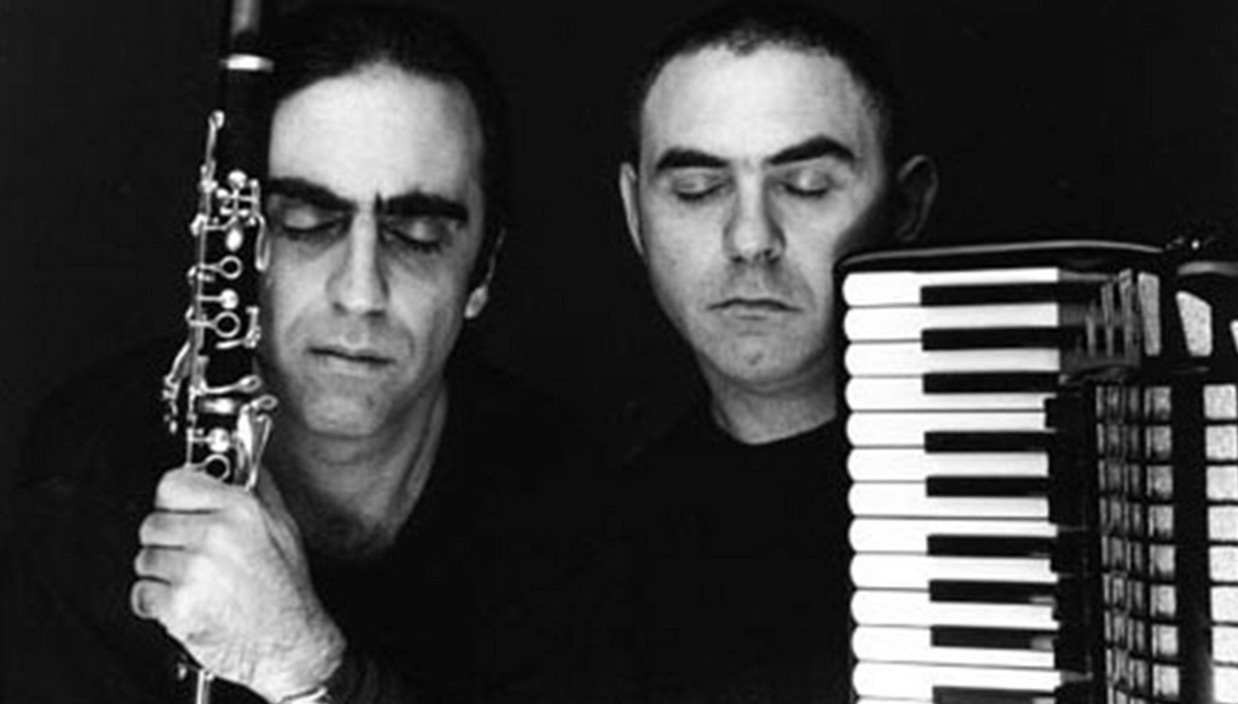 A tour-de-force klezmer/jazz duo hailing from Buenos Aires, César Lerner (clarinet) and Marcelo Moguilevsky (accordion/piano) are considered solely responsible for reviving klezmer music and culture for the Ashkenazi enclaves that populate Argentina, and rejoicing in the origins of Jewish music, while contemporizing them with flourishes of Argentinian folk and tango.
Museum of Jewish Heritage, 36 Battery Pl, New York, NY 10280
Sunday, June 14, 2:30PM
Tickets: $18.00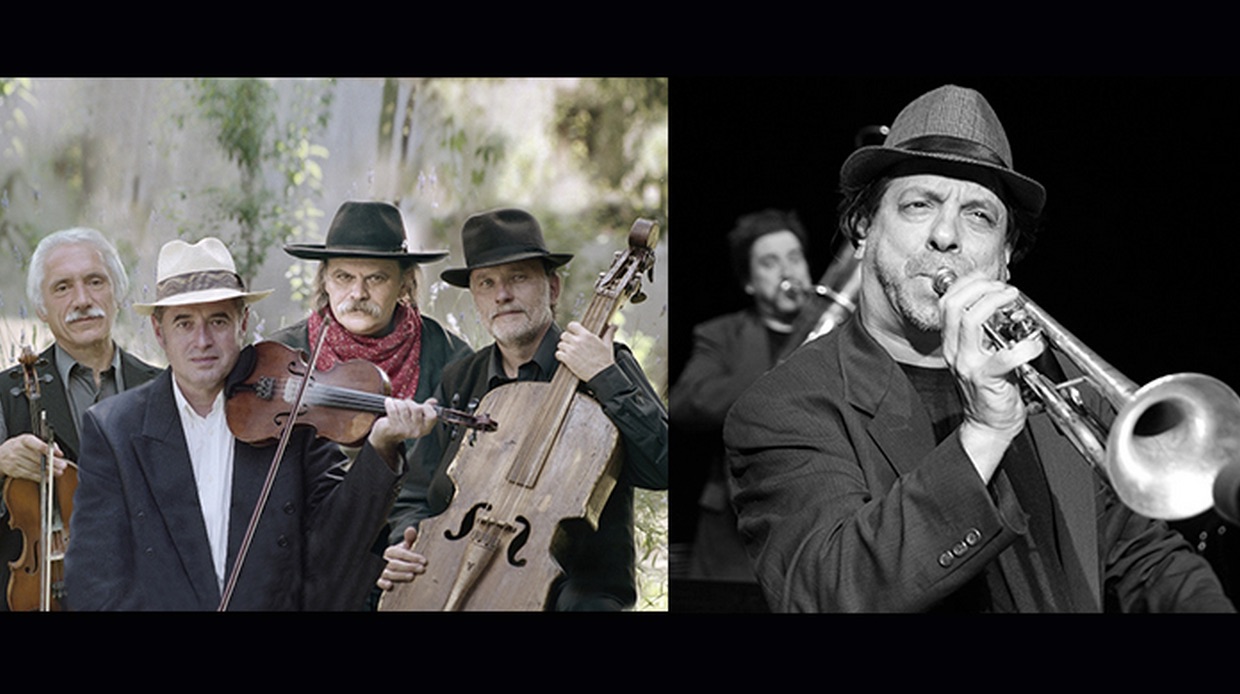 Hungry for a hearty Hungarian musical feast? This essential KulturfestNYC double-bill provides the goulashian goods. Bandleader Frank London (trumpet, The Klezmatics) describes Glasshouse Ensemble as "Astro-Hungarian folk punk." It brings together musicians from NYC, including Lou Reed guitarist Aram Bajakian, with badass cats from Budhapest to play a moving mix of songs from Central Europe's long-lost Jewish past.  Sharing the bill is Muzsikás, a band,  "interlaced with real outlaw mentality. This time, they take their Hungarian Jewish song collection from Transylvania, unearthed through exacting research and years of fieldwork in the smallest of villages, and present the Maramaros material with outstanding singer Ágnes Herczku."
Presented with Balassi Institute – Hungarian Cultural Center, NY and Budapest Pop Up
Skirball Center for the Performing Arts, 566 LaGuardia Pl, New York, NY 10012
Wednesday, June 17, 8PM
Tickets: $36.00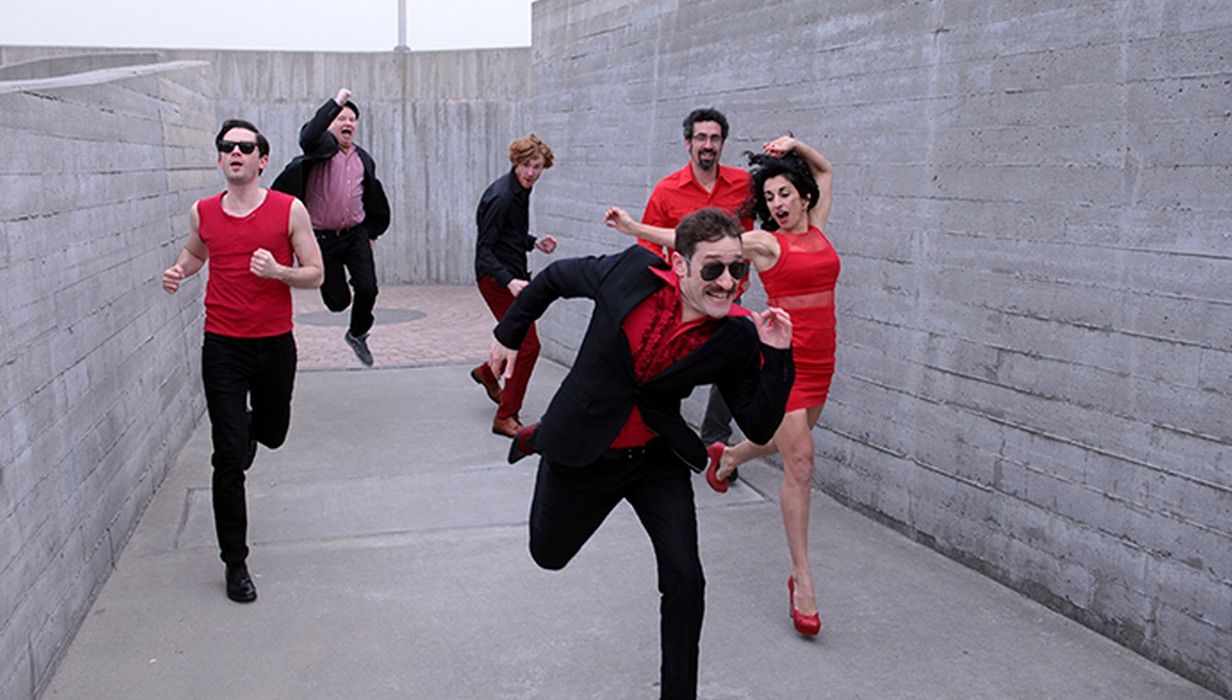 If you like your music frenetic, loud, and drenched with adrenaline, Golem is the band you need to see. Comprised of band members Aaron Diskin (vocals), Annette Ezekiel Kogan (vocals, accordion), Jeremy Brown (violin), Curtis Hasslebring (trombone), Taylor Bergren-Chrisman (bass), and Tim Monaghan (drums), this crossover act hurls Eastern European Jewish music against a wall of punk and grins madly while doing it. Having collaborated with rock cabaret greats such as Amanda Palmer and achieving mass appeal (for instance, being featured in FX's fourth season of Louie), Golem epitomizes suped-up 21st century Yiddishkeit.
Joe's Pub at The Public, 425 Lafayette St New York, NY 10003
Tuesday, June 18, 9PM
Tickets: $18.00
What do you think?