'Tis the season for parties and shopping, that familiar time of year when you find yourself in the thick of the crowds, humming bad Christmas music and searching for that perfect party look. And while it isn't the calmest time of year to browse the racks, and frankly prices aren't quite the deals of January or February, we know you just can't help yourself. To aid you in your holiday shopping, here's a list of this season's Heeb approved fashions for women.
DO: Bright Fitted Pants
DON'T: Neon Leggings
DO: Granny Plaids
DO: Turtlenecks
DON'T: Bright Colored Tights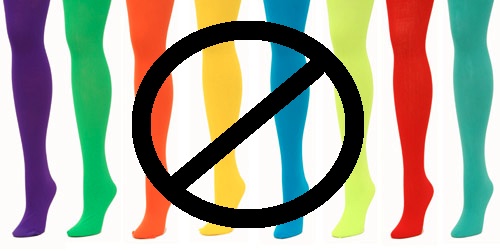 DO: Textured or Lace Tights
DON'T: The Super-Mini
DO: Patterned Cardigans
DON'T: Tuxedo Jackets
DO: Clog Boots

DON'T: Over-the-Knee Boots
DO: Penny Loafers
DON'T: Stiletto Platform Pumps
What do you think?