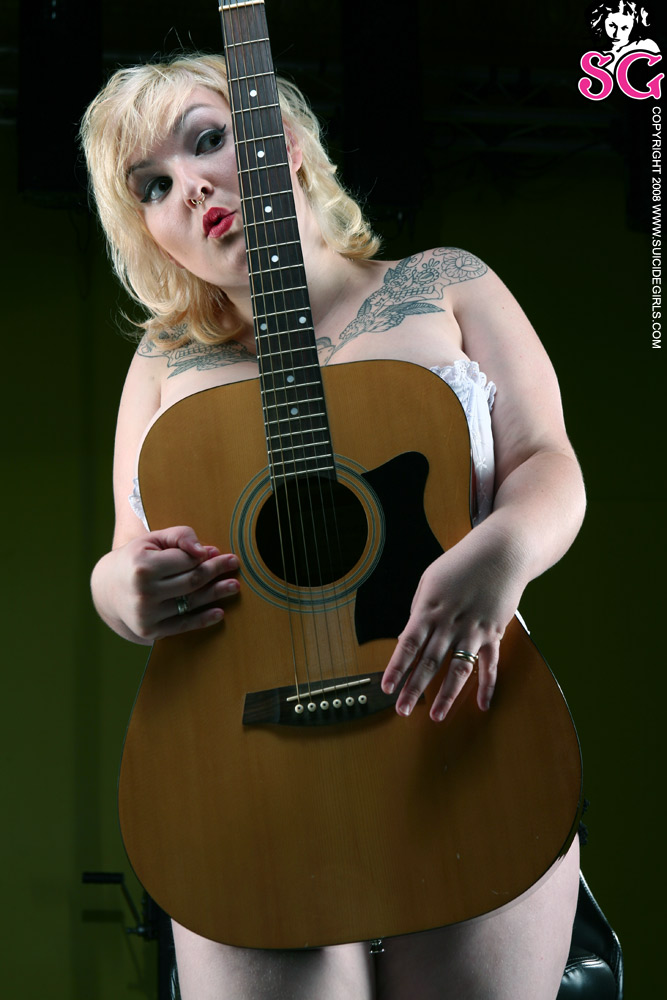 In an effort to further your appreciation of the richness and renewed vitality of Jewish life among young people today, we give you the next chapter of our new installment, which we have aptly titled, "Gratuitous Jewess."
This week we have
Suicide Girl
and waitress Suri Suicide, and that's not "aspiring actress/model/waitress," either. Just waitress. And with that magnificent tattooed rack, "just waitress" is just fine. "I guess there is somethingalluringabout a pair of big breasts hovering over a pastrami on rye," says the zaftig bit of alt-rock lusciousness.
Suri loves comics and red wine and knows she's smoking. ("I have, in fact, always been hot. It's a curse really.") Sadly, she can't be your seder date. The Semitic sex kitten is recently married, and besides, she's busy that night: "I'll be serving brisket to old ladies."
(continue to next page for more photos)
What do you think?
39 Responses